Contents
Join us for the ISA Hamilton AGM on Mon Jun 24 at Shawn & Ed Brewery in Dundas

ISA Hamilton Golf Tournament Results

ISA Hamilton was at the ISA Strategic Leader Meeting (AGM) in May
ISA Hamilton - Annual General Meeting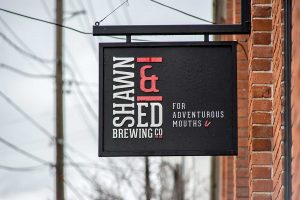 ISA Hamilton Section is pleased to announce a brewery tour activity, Networking opportunity and
Annual General Meeting
at
Shawn & Ed Brewing Co. in Dundas, Ontario
(Hamilton) on
June 24th, 2019 at 6:00pm
.
ISA Hamilton Section will have an private room for attendees to gather, subsidize he brewery tour by $5 and provide a light meal/refreshments. Attendee cost is $10 a person.
The evening agenda is: 6:00 pm light dinner, 6:30pm AGM, 6:45pm tour and beer tasting.
As part of the ISA Hamilton Section Annual General Meeting, we'll be giving attendees a brief summary of the Section's accomplishments and elect the incoming positions of Secretary, Treasurer and Vice-President Elect for the July 1, 2019 to June, 2020 year.
We look forward to fun, networking and learning together.
ISA Hamilton Golf Tournament was a success!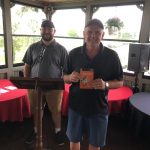 Thank you to everyone who came to our 2019 ISA Hamilton Golf Tournament on Fridaty May 24, 2019. As always, the event was held at Chippewa Creek Golf & Country Club in Mount Hope, ON (just outside of Hamilton). More than 100 golfers came out for this year's event.
Of course we had some special prizes:
Closest to the Pin (front 9): Albert Ko from ABB
Longest Drive #1: Bill Miller from Lakeside Process Controls
Closest to the Hole (back 9): Tom Boric from Hatch
Longest Drive #2: Justin Valchuk
Lowest Score: Team ControValve (with a score of minus 8)
Most Honest: Team Westech (with a score of plus 4)
ISA Hamilton was at ISA Strategic Leaders Meeting in May
In May 2019, ISA Hamilton traveled to Charlotte, North Carolina, USA to participate in the ISA's 2019 ISA Strategic Leaders Meeting. Representing ISA Hamilton were long-time volunteer leaders Brent Killins and Graham Nasby. The event was kicked off by ISA society president Paul Gruhn and ISA society executive director Mary Ramsey on Saturday May 18. This was followed 2 days of strategic planning meetings where society leaders, from around the globe, worked together to plot the path forward for the upcoming 5 years. The ISA Executive Board met several times, and work sessions were carried out by the Geographic Assembly, Technical Assembly, and Operational Assembly. Brent Killins, as our District 13 DVP, also worked to ensure the the geographic assembly was responsive to the needs of our section. The ISA 112 SCADA Systems Standards committee also had a very successful all day meeting on Friday, May 17, 2019.
Thanks for reading,
ISA Hamilton
You are receiving this message because you opted in to receive messages from ISA Hamilton Section.
ISA Hamilton is a non-profit Canadian association for automation professionals and a local section of the ISA.