Scene segment from the play "THE GREAT KHAN,"
By Michael Gene Sullivan.
JAYDEN, a Black high school student is talking to MR. ADAMS, his White history teacher after class...
Anyway... we're studying the Middle Ages -
Before Black people were invented - 
And I'm going to need you to pick someone to bio for your midterm.
Everyone else has to write a biography - 
Richard the Whatever, Pope this the First, Queen whatever the Second - 
History isn't just a list of names and dates - it's people who lived and died, had an impact or tried to, who made a difference or didn't. We're who we are because of them, what they did. Everything we are is because of history.
Nah, it's all about you, your history. Ya'll come from this little crippled-ass, frozen finger of land sticking off Asia and ya'll teachers and historians think the whole world revolves, the whole universe revolves around your history. Whole continents get set aside like nothing happened there until White people showed up. And when you did show up you burned all the books, tore down the cities, killed off the kings, stole the gold, and then said "See? These motherfuckers ain't ever been shit." Telling us that in the whole world - most of which ain't Europe - nobody did nothing because it was the Middle Ages? Well it wasn't the Middle Ages everywhere! Other places it just was when it was, and shit was happening and people were living and dying and painting and writing and fighting and wining kingdoms and empires and getting respect and knowledge and just because they weren't in Europe none of that counted? Where's the badass nigga who gets his respect? Nowhere. See, what you teach, all your history is like some big trick. It's a scam, a great con. Because they in charge now White people write history to make it look like it always been like that, like it was inevitable. 
That's why they really write us out of history. Ya'll are afraid that if we knew how badass we usta be, that we usta kick ya'll asses on the regular, we might just remember - and do that shit again.
ADAMS looks at JAYDEN for a moment, then pulls a sheet of paper from his backpack, holds it out to JAYDEN.
Everybody else already picked, so you get the last name on the list. 
Couldn't come up with no Black people, huh? We were still on the shelf.
History is written by the winners, Jayden It's not fair, and it's not my fault It's just the way it is. Now you have to turn in something - 
Tell you what, Mr. Adams - History Teacher. I'll do it - 
If you can name me twenty famous Black people.
Twenty? I could name a hundred.
Who are famous for something besides sports or entertainment.
Pause.
Fine...okay. Twenty Black people. Easy. Barack Obama, of course...uh...Martin Luther King...Junior.... and...Oprah - 
Talk show host. That's entertainment.
Okay... oh! Malcolm X! And... and... Rosa Parks...and...
Four. But if I'd said sports you'd be at fifty by now. My mom says people forget whatever they think is unimportant. So I guess if we aren't entertaining you what we do just isn't important enough, is it, Mr. -
Write the paper, I'll make the list.
Naw, man! You'll just Google "Famous Black people!"
I won't, I promise. I'm a teacher, I should know this. But you gotta write a paper, too. Next semester we're doing modern history, and you can do Malcolm X, Nat Turner, and ... hey! Nat Turner!
But in the meantime -  (indicates name on paper) Baddest of the badasses, made all the Europeans and everyone else shit themselves. (covering cussing in front of student) Which is from the Middle English word "shite," so history, so I can say it.
Not in class. Oh, and you have a project partner.
Everybody has a partner. Another reason you should have signed up early.
Okay, okay. So...a baddass, huh... (reads paper) Genghis Khan...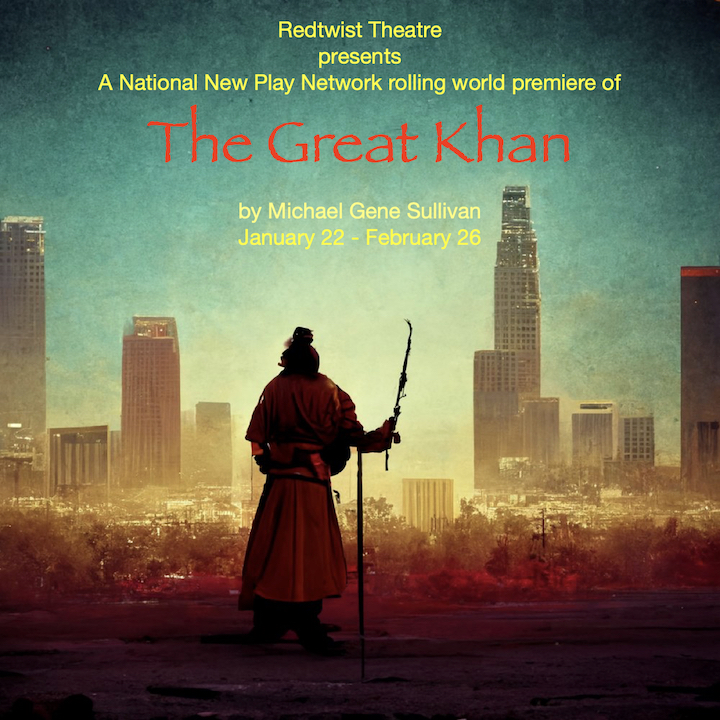 "Michael Gene Sullivan's new play at Redtwist Theatre is a lively reminder that those who came before us are not just names to memorize in grade school." 
"Couldn't be better timed… A rebellious production about the effects of racism and sexism on Black teens, It's a multiplex piece that demands adults grow up." 
"The Great Khan" casually delivers a gut punch to remind ourselves that we are who we make ourselves. 
For more info click here.
Up next at San Fancisco Playhouse
Michael will be Professor Plum in
Based on the screenplay by Jonathan Lynn
Additional material by Hunter Foster and Eric Price
Original music composed by Michael Holland
Based on the Paramount Pictures Motion Picture based on the Hasbro board game CLUE
Directed by Susi Damilano
Based on the iconic 1985 film – which was inspired by the classic Hasbro board game – Clue is a hilarious farce-meets-murder mystery. At a remote mansion, six mysterious guests assemble for an unusual dinner party where murder and blackmail are on the menu. When their host turns up dead, they all become suspects. As the body count rises, Miss Scarlett, Professor Plum, Mrs. White, Mr. Green, Mrs. Peacock, Colonel Mustard, and Wadsworth, the butler, race to find the killer. Clue is the comedy whodunit that will leave both cult-fans and newcomers in stitches as they try to figure out WHO did it, WHERE, and with WHAT?!
For more info click here!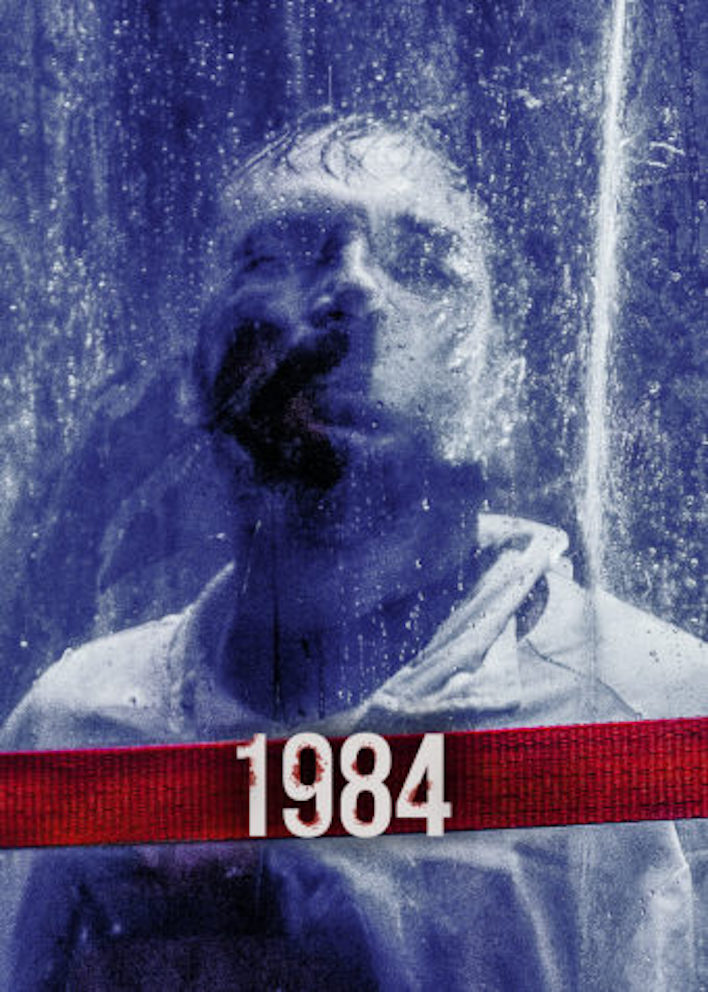 The Ukrainian translation
 

of the stage adaptation by
Production was stopped 
at the beginning
of the 
Russian invasion, 
but despite the war
the theatre has resumed production!
Click here to visit website.
Michael used to write for The Huffington Post
 - you know, back when it was good -
but now, even though he has no damn time to spar
e,
he's decided to start publishing political, cultural, and opinion piece
s again.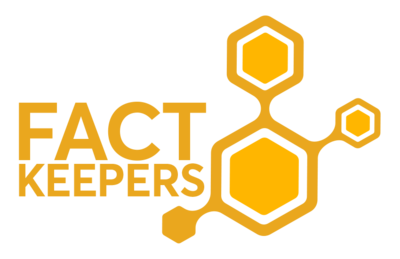 Michael's consciousness survives the death of his body, and he finds himself in a vast, beautiful field at dawn. Michael sees, in the near distance, a person with a slight glow, and walks to him.
So… what's the deal? Where am I? I mean, this is nice, but I got shit to do.
I don't know if that's going to work for me.
That's not how… how this—
Ah. Is there anyone else I can talk to?
Click here to read the whole dialogue.

Click here to read the piece, plus a whole lotta ensuing