If you cannot view this BAP E-Blast correctly CLICK HERE and click on
LA RUMBA PITTSBURGH PRESENTS ARLINDA MORIARTY, TONIGHT, JUNE 30, 2011 FROM 7PM - 9PM ON WRTC 88.3FM
La Rumba Pittsburgh Presents
ARLINDA MORIARTY
TONIGHT, June 30, 2011 from 7pm to 9pm
WRCT 88.3FM | LIVESTREAM WRTC.ORG | 412.621.9728
TELL A FRIEND TO LISTEN AND ENJOY THE SHOW!!!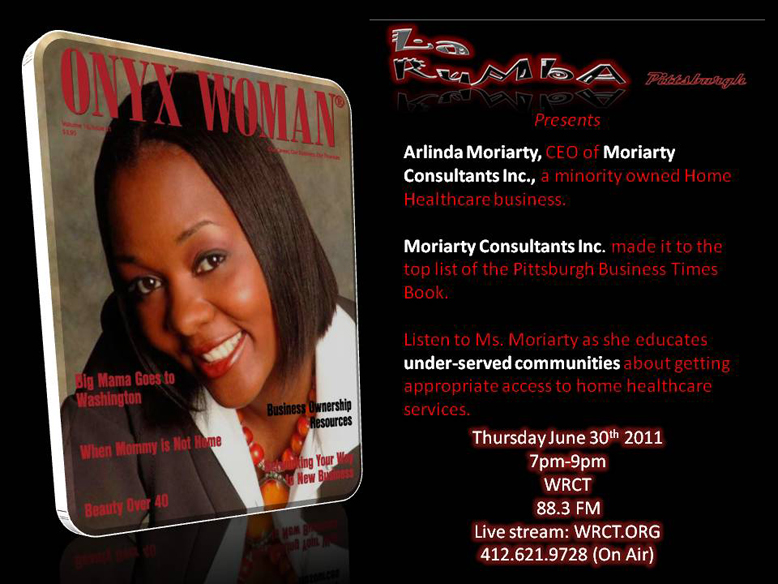 Arlinda will be on the La Rumba Radio Show
on www.wrct.org tonight at 8:00 PM (June 30, 2011).
For those who have never access web-radio before, below are the downloading instructions
1) www.wrct.org
2) Stream online (select either: MP3 Hi or MP3 Lo) (Read Instructions & ACCEPT)
3) Hit SCHEDULE: Select La Rumba
(Thursday at 7) The shows format schedule and full details are below.
Tell a Friend to Listen and Enjoy the show!!!