NATALIE IMBRUGLIA CANCELS ISRAEL MUSIC GIG
Palestinians have welcomed the Australian-British singer Natalie Imbruglia's cancellation of her March performance in Tel Aviv and thanked her for deciding to be "on the right side of history, on the side of the oppressed." Click here.
STEPHEN HAWKING BACKS PALESTINIAN STUDENTS
World famous physicist, Professor Stephen Hawking, has urged his 3,8 million Facebook  followers to support a physics school in the Palestinian West Bank. The majority of students pursuing advanced physics degrees in Palestine are women. Respecting and heeding the Palestinian BDS boycott, Hawking had also previously, in 2013, withdrawn from and cancelled his participation in an Israeli conference. 
Click here.
SIGN: LETTER CALLING ON FIFA TO RED CARD ISRAEL
Sign this online letter to FIFA President, Gianni Infantino, calling on the soccer body to give Israel the red card for its destruction of Palestinian football stadiums, detainment of Palestinian players and for having six teams based in illegal settlements. FIFA has come under mounting pressure to respect its own statutes and take action against the Israeli Football Association. Lets demand that FIFA, its President Infantino and Tokyo Sexwale (the South African chairman of the FIFA Monitoring Committee on Israel-Palestine) must resolve this matter with urgency.
Click here
.
JOIN BDS SOUTH AFRICA'S EMAIL MAILING LIST
To join BDS South Africa's email mailing list (& receive these newsletters) send a blank email message to alerts@bdssouthafrica.com
NFL FOOTBALL PLAYERS BOYCOTT ISRAEL PROPAGANDA TRIP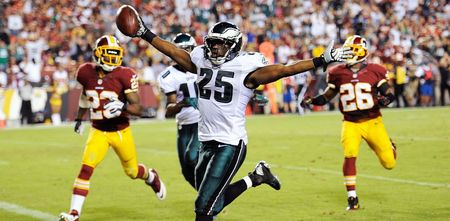 Several US National Football League (NFL) players have announced that they are not going to participate in a propaganda trip to Israel. The footballers, who are giving the Israeli propaganda trip a skip, include a member of the Super Bowl champions New England Patriots, Justin Forsett of Denver Broncos, Kenny Stills of the Miami Dolphins and Michael Bennett of the Seattle Seahawks. More than half of the NFL players meant to be on the trip have now abandoned the tarnished propaganda junket, which is being described as an embarrassing diplomatic "own goal" by Israel.
One of the NFL players, Michael Bennett, tweeted a statement saying that he won't be "used" by Israel and explained that: "One of my heroes has always been Muhammad Ali. I know that Ali always stood strongly with the Palestinian people...and always willing to be a 'voice for the voiceless'. I want to be a 'voice for the voiceless' and I cannot do that by going on this kind of trip to Israel." Bennett's statement has been "liked" over 16 000 times on Twitter.
Click here
The propaganda trip was organized in part by Israeli Minister Gildan Erdan who explained that: "The ministry I lead is spearheading an intensive fight ...against BDS [boycott, divestment & sanctions] campaigns against Israel, and part of this struggle includes hosting influencers and opinion-formers of international standing in different fields, including sport."
Click here for a full report by CNN news
.
LETTER BY DANNY GLOVER, HARRY BELAFONTE, ANGELA DAVIS & OTHERS ON THE ISRAEL PROPAGANDA TRIP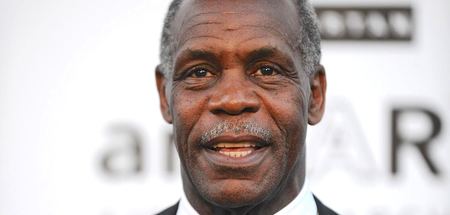 Click here for an an open letter signed by, among others, musician Harry Belafonte and actor Danny Glover together with organizations including the US Campaign for Palestinian Rights, the Palestinian Campaign for the Academic and Cultural Boycott of Israel (PACBI), The Dream Defenders and Jewish Voices for Peace.

The letter, addressed to the NFL footballers, makes the case why such Israeli propaganda trips should be boycotted:
"These trips bringing celebrities to Israel are part of a larger 'Brand Israel' campaign to help the Israeli government normalize and whitewash its ongoing denial of Palestinian rights ... [and] counter worldwide outrage over its massacres and war crimes. In other words, they are aiming to use your fame to advance their own agenda: an agenda that comes at the expense of the Palestinian people.
Palestinians have chosen boycott as a tactic only after exhausting so many other approaches, and with the guidance of black South Africans who called for BDS against the apartheid regime until it ended...[T]hat is why in 2015, more than 1100 Black activists, artists, scholars, students and organizations, including Angela Davis, Cornel West, and Talib Kweli, signed a Black Solidarity Statement with Palestine, declaring their commitment to working to 'to ensure Palestinian liberation at the same time as we work towards our own.' That is why more than 60 leading Black and Palestinian artists and activists, including Ms. Lauryn Hill, Alice Walker, and Danny Glover were featured in a video highlighting challenges that both communities are confronting.
In 2005, Palestinian civil society issued a historic, rights-based call for people of conscience worldwide to stand with them and launch boycott, divestment, and sanctions (BDS) campaigns targeting Israel...a time-honored nonviolent tactic to achieve for freedom, justice, and equality."
Click here for the full letter.
As South Africans we salute the NFL players and all sports-people who are boycotting Israel and its propaganda trips. During the boycott against Apartheid SA some people came to our country on fully-funded holiday propaganda junket visits— against our wishes and in violation of our boycott — to sign business deals, on private tourist visits, and on so-called "fact-finding missions". They came at the invitation of Apartheid South Africa's, often privately-run, propaganda machinery. Click here.

Likewise, Israel too, including in South Africa, has embarked on a propaganda initiative offering entrepreneurs, students and politicians boycott-busting trips to Israel. The tactic, like in the case of Apartheid South Africa, is ultimately flawed. Instead of fixing its image, Israel must end its violations of international law and human rights abuses against the indigenous Palestinian people.
BDS SOUTH AFRICA

BANK: First National Bank
NAME: BDS South Africa
NUMBER: 62273997943
BRANCH NAME: Rosebank
BRANCH CODE: 253305
SWIFT CODE: FIRNZAJJ
 
BDS SA, is a registered Public Benefit Organisation (PBO) with Section 18A tax-deductible status. This means that any donations made to us can be used to apply for tax exemptions. Kindly send copy of proof of payment to finance@bdssouthafrica.com / 0866664995 for receipt.