Vom 3. bis 5. Februar 2017 findet 

Mundologia Europas grösstes Festival für Fotografie, Abenteur & Reisen, im Konzerthaus Freiburg statt. Am Sonntag, den 5. Februar mache ich ein Fotoseminar. Meine Schwarz-Weisse Fotoausstellung wird durchgehend ab dem 3. Februar zu sehen sein.
Mundologia, Europe's largest festival for photography, travel & adventure, is being held at the Konzerthaus in Freiburg Februarz 3-5, 2017. I will be doing a photo seminar on Sunday, February 5. My black & white photo exhibit starts February 3.
--
--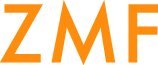 Sweden, 2013
Australia, 2009
New York, 2003
India, 2000
Tanzania, 2011
Cambodia, 2001
Cuba, 2004
Malaysia, 2006
New York, 1999
Klaus Polkowski

fotografiert

, Poststraße 7, 79098 Freiburg
shop@klaus-polkowski.de