For Immediate Release: June 30,2011:
The Glitch Mob
partner with
Lollapalooza
to exclusively premiere '
Warrior Concerto'
The first single 
from their forthcoming
July 12 EP 
"We Can Make The World Stop"
Festival favorites, The Glitch Mob kicked off their 35 city summer tour at Sasquatch and are finishing up at this year's 20th anniversary of Lollapalooza,with the addition of a newly announced Los Angeles performance at Nokia Theatre on August 19th. Out of mutual respect for being invited back again for a second round,
The Glitch Mob
have partnered with
Lollapalooza
to exclusively premiere a FREE MP3 download the first single,
"Warrior Concerto
," from their forthcoming EP,
"We Can Make The World Stop,"
which is set to be released July 12th on the band's own Glass Air imprint.  


Both Glitch Mob fans and Lolla fans are first in line to hear the latest from The Mob, just click the big button below. But that's not all.
In addition to getting a free download, Lollapalooza are giving one lucky fan who enters below:
1) A Glitch Mob merch bundle including posters, t-shirts, CD's & vinyl.
2) A pair of 3-Day Passes to the sold out Lollapalooza.
3) And last, but certainly not least, a spot for the winner and a friend to watch The Glitch Mob's live Lolla performance happening 7:15PM on Saturday August 6th.
This contest begins on Thursday, June 30, 2011 and ends Friday, July 8, 2011 at 11:59pm CDT.
To download the MP3 "Warrior Concerto" and enter the contest click here:
http://www.lollapalooza.com/glitchmob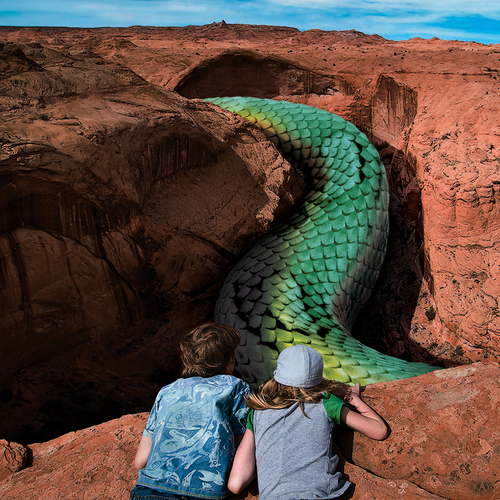 While numerous outlets such as
NPR
and
The New York Times
have lauded The Glitch Mob for their unique live performances, according to The Mob's
Justin Boreta
,  "Partnering with Lollapalooza to premiere our newest single just seemed like a natural fit.  What really triggered the decision is the cool add-ons Lollapalooza's website implemented for fan interaction."
 "
Known for its live performances, which fuse electronic and live instrumentation, the group works in elements of hip-hop, breakbeat and electro into their compositions
."
  NPR
Lollapalooza's eclectic lineup reflects the varying sensibilities of The Glitch Mob fans, who appreciate everything from hip hop to electro beat, dubstep, innovative rock, indie rock, jam bands, and beyond. Similar Minds: The Glitch Mob will be playing on
Perry Farrell's
stage on August 6
th
.
Other than festivals, this tour sees The Glitch Mob headlining their largest venues to date. The first two headlining club shows - San Francisco's
Regency
and San Diego's
Belly Up
both sold out advance.  In addition, a performance at Electric Daisy Carnival warranted interviews with outlets as diverse as the newsworthy
Wall Street Journal
and
NPR
, plus the indie-hipster international bible,
Spin Magazine
and tastemaker blog
The
Music Ninja
.
This tour is one of the group's most involved tours ever, debuting some of their most innovative new music yet. This time around, they
tapped stage designers 
Martin Phillips
 and
John McGuire
to help produce the display of lights and images.  Phillips and McGuire are widely known for their work with
Daft Punk, Nine Inch Nails, Kanye West
and countless others
.
It's all a triumphant extension of the excitement that followed upon last year's release of
Drink The Sea
, the Mob's debut artist album, which rose to unexpected heights amidst already heightened expectations, with fans following as the band pushed into uncharted boundaries, yet still emerging victorious.
Courtesy of our partnership with Lollapalooza, we are proud to offer you The Glitch Mob's new single "Warrior Concerto," from their forthcoming EP "We Can Make The World Stop."
"
The Glitch Mob, one of very few acts to include live instruments, sometimes pounded on three sets of drums to push its hip-hop remixes even further into bass-heavy foreboding."
THE GLITCH MOB TOUR DATES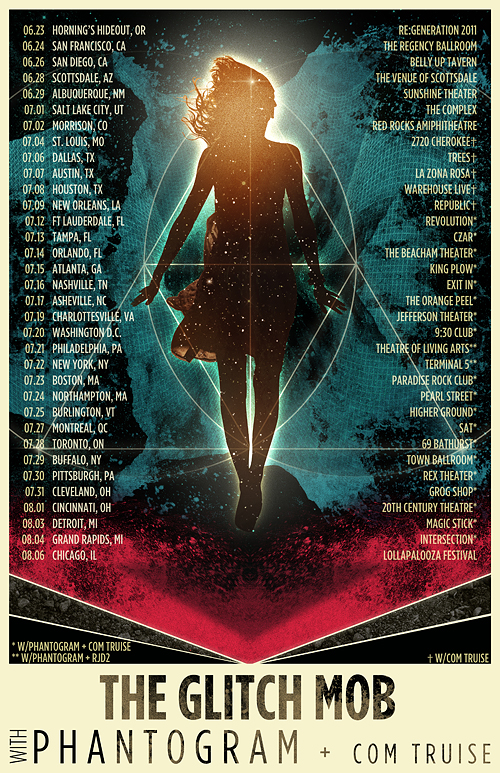 For advance music and all media inquiries contact:
Cell: 917.328.1593