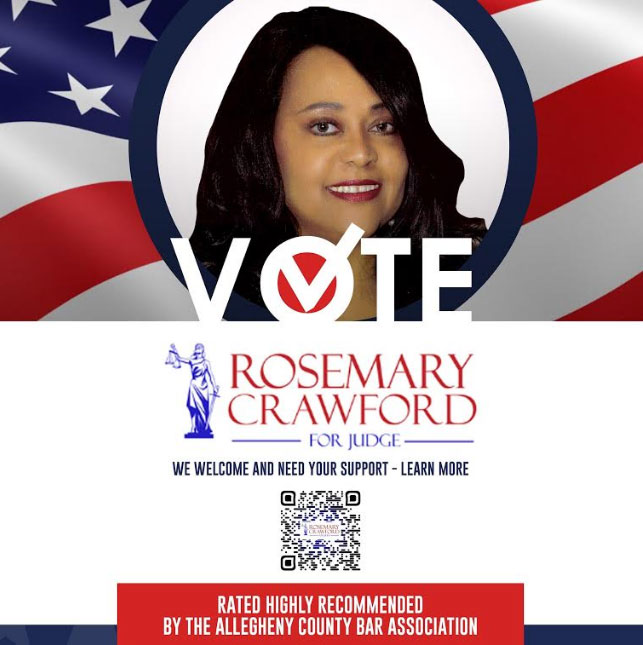 Rosemary Crawford Rated Highly Recommended by the Allegheny County Bar Association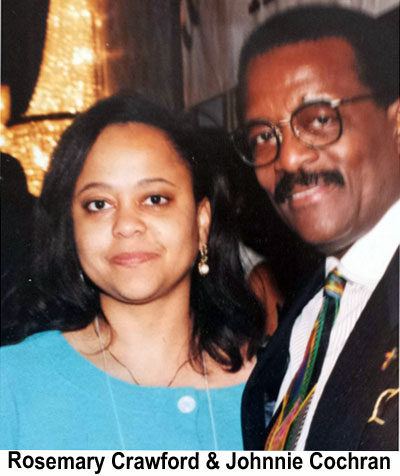 PITTSBURGH – Rosemary Crawford, an award winning attorney with over 31 years of experience of legal experience has been rated Highly Recommended for Judge, Court of Common Pleas.
Crawford, a graduate of the Georgetown Law School currently serves as a Chapter 7 Bankruptcy Trustee for the Western District of Pennsylvania. As Chapter 7 Trustee, she serves a quasi-judicial role presiding over thousands of complex bankruptcy matters. Her extensive experience in civil litigation, family law, and employment law as well as appellate practice give her the experience and temperament needed to serve on the Court of Common Pleas.
"I am truly grateful to be recognized by my peers as an exception individual who will enhance the competency, dignity and public perception of the bench. This is very encouraging in my pursuit of justice and equality."
HIGHLY RECOMMENDED –
(i) exhibits preeminence in the law by way of outstanding legal ability and a wide range of experience, either in a specialized filed of law or a more varied practice, and has a reputation in the legal community as standing at the top of his or her profession;
(ii) possesses the highest reputation for integrity and temperament;
(iii) exhibits outstanding citizenship by way of community and professional contributions;
(iv) is an exceptional individual who will enhance or has enhanced the competency, dignity and public perception of the bench.
Currently, there is only 1 black female judge in the Allegheny County Court of Common Pleas. If elected, Crawford will become the first African American female elected to the bench in Allegheny County in this century.
VISIT
ROSEMARY CRAWFORD FOR JUDGE
https://www.rosemarycrawfordforjudge.com