---
Contents
---
Gwyn's

Illustration
'Safe Journey'

To download a full version of this months image ready for printing, just click on the image.










You can contact Gwyn Perkins by email at g.perkins@gwyn.com.au





---
SIRA
Notice




CHURCH POINT PARKING DECISION – IMPORTANT COUNCIL MEETING DECEMBER 2





FINAL COUNCIL REPORT RELEASED!



The final Council report on Church Point Carparking was released yesterday and will be considered at a full Council Meeting

next Monday, December 2

at the Mona Vale Community Hall where a decision will be voted upon! It is highly recommended that those interested in this matter read the full report.

Here is the link or cut and paste it into your browser http://portal.pittwater.nsw.gov.au/Temp/ViewedDocs/06F_0045F237.012.pdf

The main recommendation is:

"that Option 2 – the single deck carpark that provides scope for 120 car spaces - be adopted"

. The other recommendations are also positive and hopefully will help address some additional issues raised by SIRA and other stakeholders. See the detailed recommendation below:



RECOMMENDATION



That based on the comparison and evaluation of carpark options including Triple Bottom Line Assessment as detailed in this report along with the analysis of the submissions received and the intent of the adopted Plan of Management, that Option 2 – the single deck carpark that provides scope for 120 car spaces - be adopted as the carpark layout to take forward for Precinct 1 at Church Point.
That Council apply to the State Government for LIRS funding for this project. Should the LIRS funding be unsuccessful then a further report be provided to Council on the funding and user pays implications.
That a further report be presented on transport options, resident parking scheme, availability of parking stickers and other mechanisms to reduce parking demand at Church Point for consideration by Council.
That the Design Group be thanked for its assistance in this process.
hat a detailed Review of Environmental Factors (REF) and Part V Assessment be undertaken

OFFSHORE SURVEY

The Offshore Community Church Point Car Parking Survey and collated Comments can be viewed here:

SIRA and WPCA have again organised a bus to take residents to and from Church Point.


T

he bus will leave Church Point at 5.45pm sharp!





IMPORTANT: PLEASE EMAIL TO REGISTER YOUR INTEREST IN TRAVELLING ON THE BUS SO NUMBERS CAN BE CONFIRMED

communications@sira.org.au



---
Petition Pittwater Council to fix our problem!

We would like to draw your attention to an online petition that is currently running.

The petition seeks to:

Ensure that Council will not put a decision on Church Point parking in the too-hard basket again.
Ensures that Council introduces measures to give residents priority and/or exclusivity for parking when they need it.

Click here to sign: https://www.change.org/en-AU/petitions/pittwater-council-fix-our-problem



---

Scotland Island Rural Fire Brigade
FIRE BRIGADE MATTERS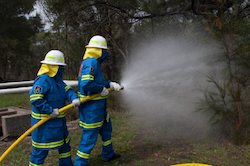 Your Brigade






UPDATE: COMMUNITY FIRE UNIT (CFU)



The Scotland Island Rural Fire Brigade started recruiting for its CFU in September and we are happy to announce that there has been an excellent response.

The first one-day course will take place on

Sunday 8 December

.

12 of our CFU members will be trained that day, marking the birth of our very own CFU. You will very soon see fire men and ladies clad in blue (see photo) – the colour of personal protective clothing worn by the CFU.

There were in total 40 people who showed an expression of interest in the CFU. 5 Existing members will join the CFU and 19 new members have completed the application process. There are a further 9 applications in progress and 7 people who still need to start their application.

Through the CFU, our community will be able to assume more ownership of fire safety on the island and for the Brigade it means there will be more people, able to lend a hand when the need arises!

If you are interested, please visit http://www.sirfb.org.au/ for more information and fill in the expression of interest form here.


---
Beware phone scammers posing as NSW RFS fundraisers...




RFS does not accept or solicit donations by telephone!



http://www.rfs.nsw.gov.au/dsp_more_info_latest.cfm?CON_ID=5283

The NSW Rural Fire Service Association (RFSA) have reported that scam phone calls are being received across the State, where people are claiming they are raising money for the NSW Rural Fire Service (RFS).

In response to this, the NSW Rural Fire Service wishes to make clear that the

RFS does not accept or solicit donations by telephone.

Some local brigades undertake fundraising in this way, however they identify themselves as the Brigade and not as the Service.

The NSW Rural Fire Service Association conducts raffles as a fundraising initiative. These raffles are conducted through a telemarketing company and comply with the requirements of the NSW Dept of Gaming and Racing. Donations are not solicited.

"The funds generated ensures that NSW Rural Fire Fighters are represented by a professional body and provides tangible benefits to all members of the NSW Rural Fire Service from across the state." explains RFSA CEO Ken Harris.

The RFSA invites members of the public to visit it's website www.rfsa.org.au for further details or phone the office directly on 02 4722 2122 if they have concerns about the legitimacy of calls.

Any member of the public, RFS volunteer or staff member who receives a phone call reporting to collect donations on behalf of the NSW Rural Fire Service should report this immediately to the Department of Fair Trading.

Reports or concerns about scamming activites should be reported directly to the NSW Department of Fair Trading ScamWatch website, or call 13 32 20.



Note if you are concerned or suspect a scam view to these links

o get the latest reported scams

http://www.fairtrading.nsw.gov.au/ftw/Consumers/Scams/Recent_scams.page
http://www.scamwatch.gov.au/content/index.phtml/itemId/694239



---
Christmas Day 12-2pm
Booking is essential

---
Missing Issues of SINEWS From 1955 to 1987

A couple of missing issues of SINEWS came to light recently. This was the original Island newsletter that began in 1955 and was delivered door-to-door regularly.

Many years ago, I archived all the original issues I could get my hands on in the Mona Vale Library Local Studies Unit, along with the Perspective Magazine (Western Foreshores).

On the off chance that there still might be some lurking in cupboards, archive boxes or under the bed, see link to those that have eluded me to date. If you have any of these valuable documents, I would love to continue to complete the archive.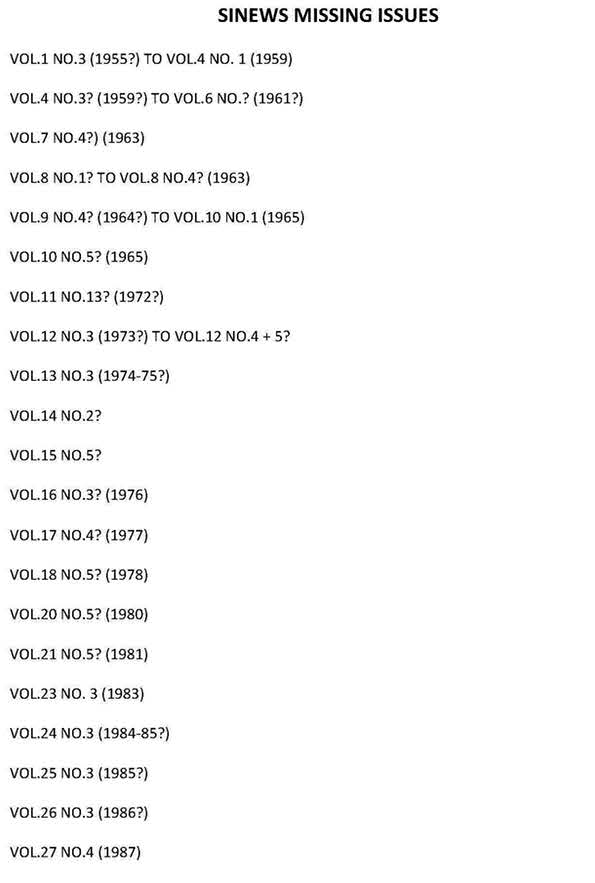 Send me an email cassgye@spin.net.au or call 0418 220 107

Thanks Cass



---
Scotland Island Development Proposal Video
Less hills, more schtick!



Warning this video contains humour, bad language, and definitely will offend somebody !



View at your own risk

http://www.youtube.com/watch?v=h5tr6yxPhig

With thanks to Pittwater Creations and the genius of Boyd Attwell



---
Kindy News



Kindy Sausage Sizzle Fundraiser

The kindy is having a sausage sizzle Friday 6 December at the point and we'd love to get as much support as possible.




---
Gone Fishing Gallery Christmas Art Sale
Sunday Dec. 1, 5-8pm
Quays Marina 1856 Pittwater Rd, Church Point

---




AUTHOR TALKS





Game Changer




By Paul McNamee



Tennis great Paul McNamee shares his candid and compelling memoir on how he conquered Wimbledon and the Australian Open with doubles partner Peter McNamara. He became the Australian number one in singles, and held the world number one ranking in doubles, winning five Grand Slam
titles.

Melbourne born Paul McNamee, is the only player to have changed from one-handed to a two-handed backhand mid career. He was the driving force behind the creation of the Hopman Cup and the reinvention of the Australian Open.

More recently Paul coached Su-wei Hsieh who in July this year was the first Taiwanese player to win a Grand Slam.

Date: Thursday 5 December 2013
Time: 6.30pm
Venue: Mona Vale Library
1 Park Street, Mona Vale
Cost: $8 Adults, $6 Concession - Pensioner and Students (passes must be shown)
Phone: 9970 1600
Bookings essential!

FREE FOR SCHOOL STUDENTS



---


Performances:


Thursday December 19th at Frog Hollow and Church Point aboard the Laurel Mae, thanks to Toby Jay and Dave Shirley,





Choir Master:




John Lloyd





Choir Wrangler:


John Flower 0403 442 046



---

Local Council Notices

CHRISTMAS FAMILY FUN FOR A CAUSE



Families are invited to a carols concert and an outdoor movie hosted by Mum for Mums Newport at Bert Payne Reserve, Newport Beach on

Saturday 30 November from 6pm

.

The event is proudly supported by Pittwater Council through Enliven Pittwater, Winning Appliances and Appliances Online. The event is being held to raise funds for Mums for Mums charity group, Newport Surf Lifesaving Club and Rotary Pittwater.

Mums for Mums is based in Newport and supports local families in times of illness, injury or other unfortunate circumstances.

The Council's Social, Community & Economic Coordinator Melinda Hewitt acknowledged the contribution Mums for Mums had made in recent years.

"This event brings a sense of vibrancy and community to Newport Village and the council is pleased to support this initiative through Enliven Pittwater.

Mums for Mums committee member Leanne Holdsworth said the event would be opened by Member for Pittwater, Mr Rob Stokes, who will deliver a Christmas message.

"The gates open at 6pm and families can bring along their picnic rugs, bean bags and pillows and join in the carols form 6.30pm with Alison and Wes Harder followed by the movie screening of Arthur Christmas from 8pm.

"Newport Surf Club will have a BBQ and drinks for sale and there will also be snow cones and popcorn available. To help get into the Christmas spirit Rotary will be supplying battery operated candles for the carols, which are always a hit with the little ones," added Ms Holdsworth.

Ms Holdsworth said the tickets for the event were $30 per family. The funds raised by Mums for Mums will provide cleaning and laundry services, meals, physical and mental rehabilitation and aid in transportation costs associated with medical treatment.

"Since Mums for Mums was founded, in 2011 we have provided support to 17 local families and are currently supporting five families," said Ms Holdsworth.

To book tickets or find out more about this very worthwhile cause, visit

www.mumsformums.org.au



Media contacts: Melinda Hewitt, Pittwater Council
Ph: 9970 1170


---

PITTWATER'S 'ECO WARRIOR' WINS STATE AWARD

Pittwater resident and longstanding environmental volunteer Marita Macrae OAM received the Ruth Readford Award for Lifetime Achievement at the 2013 NSW Coastal Management Awards last week in Port Macquarie.

The award honours an individual who has dedicated significant energy, time and commitment to the improvement and management of the NSW coast.

Pittwater Council Mayor Jacqueline Townsend said she was delighted that Marita had been honoured with the prestigious award.

"I have had the privilege of witnessing first-hand the amazing benefits to our community and to our environment that stem from Marita's tireless efforts as an activist, educator and selfless volunteer," said Mayor Townsend.

"She has been involved in a multitude of community and environmental causes in Pittwater's bushland and along the coast," the Mayor said.

"Marita has established and participated in community volunteer groups too numerous to mention; restoring and rehabilitating degraded coastal habitats including estuarine and freshwater wetlands, littoral rainforests, coastal dunes and headland heaths."

"The much-lauded Friends of Avalon Dunecare Group was established by Marita in 1990, continuing to this day in its efforts to control invasive weeds and stabilise and revegetate remnant dunes at Avalon Beach."
Mayor Townsend said that community bushcare groups including Bangalley Headland and Mona Vale Dunes continued to benefit from Marita's depth of knowledge and experience as a qualified bush regenerator.

In 1994 Marita co-founded the Pittwater Natural Heritage Association in order to raise public awareness of the value of the natural resources of the Pittwater area.

Marita is also a Director of the not-for-profit Pittwater Environmental Foundation. "Over a period that spans close to 25 years, Marita has inspired and encouraged others to become involved in caring for our natural heritage."

"I am also pleased that Pittwater Council, along with other government agencies have been able to provide support to Marita and these community organisations to successfully complete dozens of environmental restoration projects," added Mayor Townsend.

Media contact: Mark Beharrell, Pittwater Council Ph: 9970 1368



---
Pittwater Offshore Services
Under New Management
Tim Byrne and Cheryl Wagner
0416 003 205

---
Free Baby Bunnies



---
Gone Missing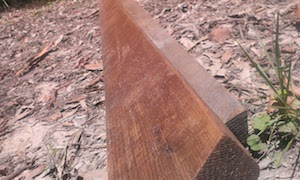 Missing Oregon



Last Sunday 24th, I left some pieces of recycled Oregon timber, all 4m in length, at Cargo wharf on the island while I arranged transport. After a VERY short space of time, two of those lengths had gone walk-about.



Can whoever mistook them for throw out, please return them to Cargo or let me know and I will pick them up.

Though recycled, all the pieces were of standard length, in great condition and were completely de-nailed - sure signs that they were not for throw out!

Let's all appreciate that getting materials on to this rock is challenging, and respect the property of others!

Thanks
Boyd Attewell
boydatt@bigpond.com
0417 991 499



---
For Sale


Commuter Hull


Quintrex Breeze-About, sound 4.25 m hull – rarely on public commuter wharves.
Set up for forward Yamaha controls, lights, battery and bilge.
Requires new engine. $400 Ring 0433 066 000

John Saunders



---

Kayak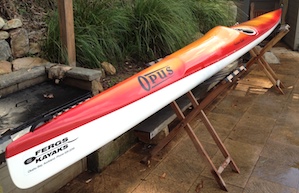 Ruahine Kayaks "Opus" multi-sport Kayak. $500



2002 model used by me to train for the 2003 Coast-to-Coast in NZ.
Hasn't had much use since then and has been hanging in the roof of the boatshed.
Described by kayaking legend Ian Ferguson as "the best balance of speed and stability".

Construction: Kevlar/Carbon, Length: 5.89m, Width: 45cm, Weight: a very light 12.5kg.

Call Paddy Broughton 0411251311


---
Toy Sale




SUNDAY 8TH DECEMBER – 11.00 AM TO 4.00 PM


Deck of 69 Robertson Rd (2nd house on water west of Tennis Wharf)

Thomas the Tank Engine (Many trains/carriages, Lots of track, bridges etc)
Bob the builder trucks etc, Mega Blocks Dragons, Puzzles, Large Remotes Control Car, Puzzles, Childrens bike helmets (2 as new), Games (Kids Trivial Pursuit, Cranium), Bulk Lots of plastic Dinosaurs, Farm Animals etc, Dress Ups, Size 12 Boys clothes, And Lots ......

Suzie Boyd



---
House to Rent



Cottage available for rent in Towlers Bay from November through February- March.


Treetops is a quaint cottage nestled in the bush suitable for a single or couple and features a loft bedroom, bathroom, open plan kitchen, dining and living area, dock and outdoor dining on the deck.
The spacious verandah faces north with scenic views over the national park, Towlers Bay and Pittwater.
Rent is $285 per week including utilities.

Call Suzanne on 9997 4219 or email info@walkabouttours.com.au.



---
Wanted


canoe or kayak


I would like to buy a canoe or kayak, preferably, but not necessarily, a 2 seater.
If it is fibreglass and needs repair, that's fine too.

Please call Juliet HaC on 0431487589 ( last number 9 not 1 as printed in POD) or 99991890.



---
Free


Tinny


Old Savage Tinny free, it leaks a bit.
On the island

Mike Molloy
+61 409121112


---

Sofa and Chairs

FREE - 2 seat sofa and 2 single chairs.
7yrs old.
Good condition.


Call Jonathan or Linda
9979 4098.

Available now.




---
---
The Local Guide
Community Information
---

Transport
---
Real Estate
---
Services, Clubs & Accommodation
---
Island Classes (Fitness, Dance, Art etc)
Pilates, Meditation and Group Fitness with Patrice

- 0406 483 036 patrice.corrie@gmail.com
Art with Max

- Watercolour classes. Phone Max on 9997 4527
Art Classes

- drawing and painting in oils, acrylics and mixed media- Marion 0431 457 431
@ Nathalie's Table - Cooking Classes

- Nathalie - 9999 4449
Dru Yoga

- Tuesday 9.00 to 10.30 Tuesday morning - Phone Katya on 0414 187 916
Dynamic Yoga

- Saturdays from 9am - 10.30am 0402 752465 nadineomara@gmail.com

---
Groups
Gurdjieff / The Fourth Way

- Call John on 9979 5584, Marion on 9979 3993 or Anne on 9999 3478
Green Group For Catherine Park

- Run by SIOCS - Emmie Collins on 0405 330 781
WOW - Women on Water

- meets 4 times a year - Jenny Frazer 0410533728 / 99994460.
Parents & Kids Groups Playgroup

- Run by SIOCS - email Emma trysemz@tpg.com.au
Scotland Island Players

- contact Bob or Kez on 9999 4092
Catherine Park Bush Care Group

, 2nd Sunday @ 9.30am, Sharon Kinnison @ 9997 6017
Elizabeth Park Bush Care Group

, 1st Saturday @ 9 am, Bob Bolton @ 9999 4092
Island Thinking Group -
Roy Baker, 9999 6891, roybaker99@yahoo.com
Offshore a capella choir

– Saturdays at 2:30 pm, SI Community Hall. Call CB on 9997 2035.
---
Government Organisations
---
Airlines, Buses and Railways
---
Weather
Scotland Island Tides, Moon phases, Sun rise & set
Local Weather Forecast

Radar weather for Sydney (128k circle)
---
Emergency Contact Numbers
ALL EMERGENCIES (Police - Fire - Ambulance)
000
Police Assistance Line & Information
13 1444 or 9281 0000
Broken Bay Water Police
9910 7899 or 0412 162 093
Marine Rescue Broken Bay - Weekend

(

02) 9999 3554 - (02) 8411 1121



Marine Rescue Broken Bay - VHF Radio channel

VHF Radio Channel:

VHF 16


27MHz Radio Channel:

86 or 88



Scotland Island Rural Fire Service
9999 4404
Elvina Bay Rural Fire Service


9997 3795



Lovett Bay Rural Fire Service


9979

1612



Mackerl Beach Rural Fire Service


9974 1162



Headquarters Terrey Hills


9450 3000



NSW Fire Service General Information 9265 2999
9265 2999
Rural Fire Service General information
9450 3000
State Emergency Service, Warringah/Pittwater SES
13 25 00 9486 3399
National Parks & Wildlife Service: 000, general information
9457 9322
Dept of Community Services: general information
9977 6011
Sydney Water
132 090
Energy Australia
131 388, (ah) 131 909

---
Join SIRA
You can now join the Scotland Island Residents Association by
clicking here.
Please print the page and return the completed form to SIRA at this address:
The Treasurer, SIRA, PO Box 70, Church Point 2105.
Please NO CASH.

Contact SIRA at
sirapittwater@gmail.com
Join WPCA

To join the Western Pittwater Community Association, contact Michael Wiener at
m2wiener@bigpond.net.au
---
Archived Newsletters


A complete set of past electronic newsletters since May 2000 can be found and read at https://ymlp.com/archive_gesgjgm.php or by clicking here or by visiting the Mona Vale Library.

The Island website is at www.scotlandisland.org.au


---
To Contribute


If you would like to contribute to this newsletter it's easy!. Send an e-mail to the editor (editor@scotlandisland.org.au) or by clicking here. Type your contribution (100 words or so would be fine) and assuming it is of general interest to the community, does not include matter of a political nature and is not offensive, it will appear next month.

Subscription Information


To get on and off this newsletter,

click here

or got to:

http://www.scotlandisland.org.au/signup .


To change your address, click the 'modify' link at the bottom of this newsletter or send an email to the

editor@scotlandisland.org.au


---
Follow the PON
---
The Online Local Contacts Guide
Click HERE to load
The views expressed in this newsletter are not necessarily the views of the Scotland Island Residents Association (SIRA), or the Western Pittwater Community Association (WPCA)

---