Summertime in the Rockies
is the perfect time to visit Colorado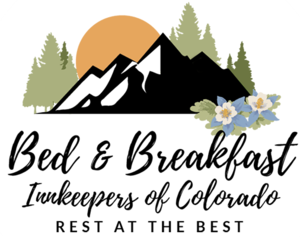 #BookDirect today by visiting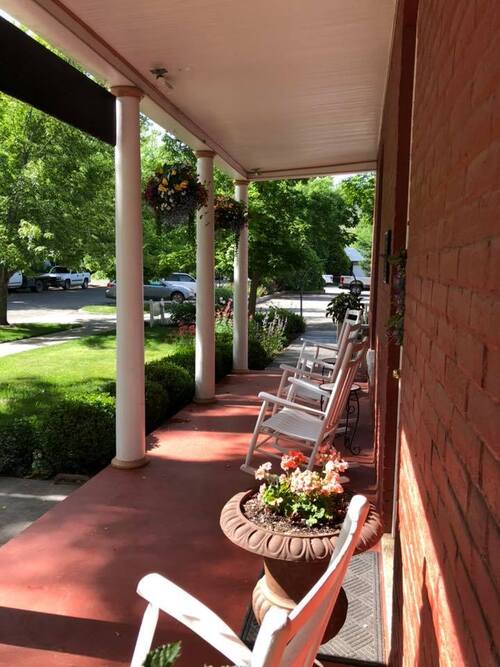 At a Bed & Breakfast Innkeepers of Colorado member inn,
you'll always find an individual selection of B&Bs, quality standards
and the assurance of resting at the best Colorado has to offer.
---
HOT OFF THE PRESS!!!
Colorado Springs, Colorado, May 21, 2021 - Bed & Breakfast Innkeepers of Colorado (BBIC) released a new
www.InnsofColorado.org
mobile friendly website, with easy access and information to each inn's direct booking engines, a
"Things to Do"
page that links to activities on the Colorado Tourism Office
www.Colorado.com
website, an "Our State" page with a history of Colorado and more, with travel tips,
blog
, cookbook order form, easy e-newsletter sign up and digital directory order form, a map of inn locations and a search by amenities option. The association also released their new association logo which according to the association, "Reflects the essence of Colorado with the Rocky Mountains, sunshine, the Blue Columbine State Flower, the Blue Spruce State Tree and the motto, 'Rest at the Best' to signify quality standards among member inns."
"We are very excited to share our new website release as a hub to plan your next getaway or family vacation in Colorado", said BBIC Marketing and Membership Chair, Dave Dischner, who also owns the Claremont Inn & Winery in Stratton. "And, we're excited to share our updated one-stop-shop web access that has been modernized and simplified for both mobile and desktop use, including member inn listings, and #bookdirect links, while providing great travel and activity information to assist in planning a trip to our amazing and beautiful state of Colorado."
MORE...