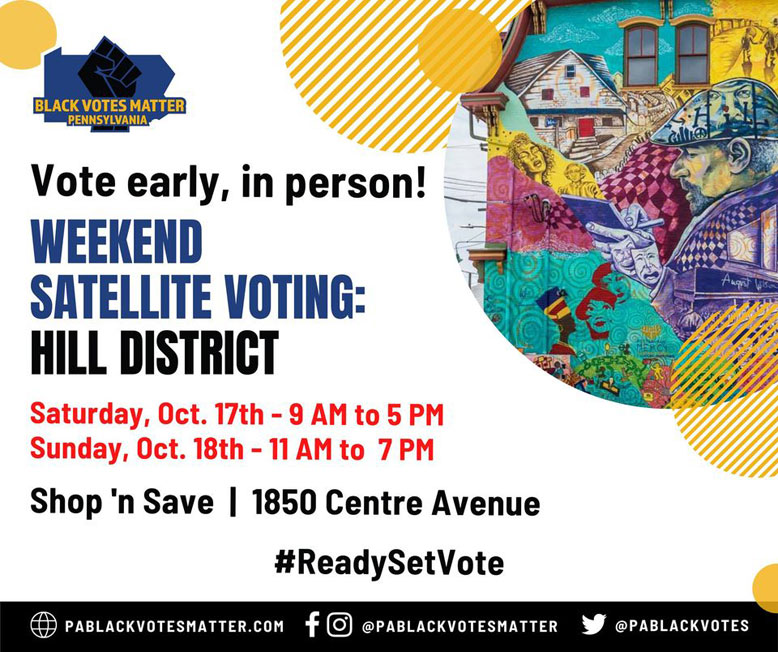 Weekend Satellite Voting: Hill District
We'll be located in the parking lot of the former Shop 'n Save!
Saturday, October 17th from 9 AM - 5 PM
Performances, music, food, and vendors
Roland Ford, the Line Dance King
Kappa Alpha Si will be volunteering with us!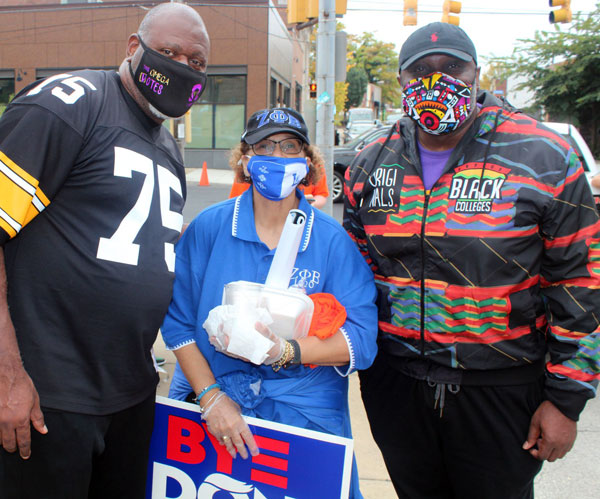 Sunday, October 18th from 11 AM - 7 PM
Brother Marlon spinning gospel jams from 11:00 AM - 12: 45 PM
Vote and Watch: Brown v. Steelers Tailgate with free food and beer from 1:00 - 4:00 PM.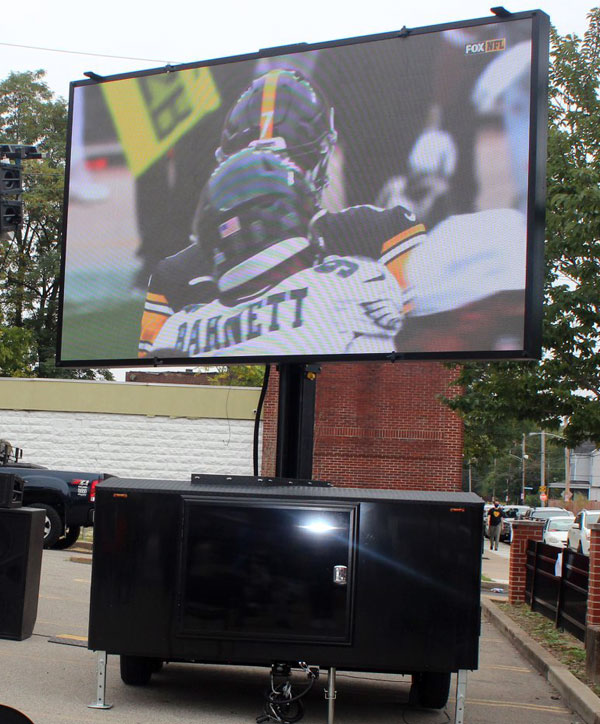 We will live stream the game. Bring your own chair!
Omega Psi Phi Iota Phi Chapter volunteering with us!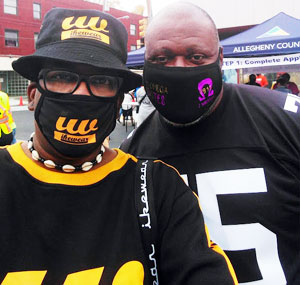 BROTHA ASH PRODUCTIONS WILL BE AT THIS EVENT!