We made it through the first month of 2016 albeit with some discomfort and confusion. Fortunately, this month we regain some clarity as mental Mercury is now moving in direct motion once again. It's time to take action based on new insights and opportunities. Even though the outer world might look exactly like it did three weeks ago, our inner worlds have shifted. This month we focus our attention on humanity and the future as the radiant Sun shines it's light on the eleventh sign of the zodiac, the water bearer, Aquarius. As the third of three Air signs in the zodiac (mental and intellectual energy), Aquarius is the social, outward expression of our thoughts and ideas. This may be a big reason the sign of Aquarius is known to represent the cutting edge of technology, being the source of the latest and greatest the mind has to offer.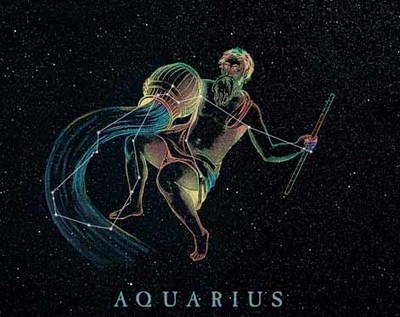 Aquarius demands that we share our unique ideas and thoughts with others, for when we express them outwardly to the world in whichever form we choose to do so, they are our best contributions to humanity at large. Our individuality is our greatest gift to the world, and without each of us sharing our talents and abilities to the fullest, we are denying others and the world the gift of our presence and our contribution to their lives. We each have an inherent responsibility to let our own light shine as brightly as the Sun. Humanity needs you to be your most brilliant expression of yourself.
Aquarius is a revolutionary spirit with a desire to change the status quo, but it wants to do it on a large scale. This isn't just about resisting or rebelling against the system as an individual – it's about rebelling for a larger, collective purpose. These are the rebels with a cause. Aquarius understands that it is part of a great jigsaw puzzle of humanity, and it wants to do its unique part, serve its one-of-a-kind role. It wants to be part of the group that makes a difference to something bigger than itself. It especially recognizes that a collaboration can often get more done together than any one individual could ever do on their own – that we need each other to accomplish great things. Aquarius celebrates humanity by acknowledging and encouraging individual contributions to the larger sum.
This month, we start to see the formation of a t-square pattern in the skies as Jupiter opposite Chiron squares Saturn. Saturn is already squaring Neptune so even though the t-square with Chiron will dissipate around late April, Neptune will take over so we have this powerful t-square action going on until mid July. With Jupiter opposite Chiron, we are already looking at issues connected to faith (Jupiter) and healing (Chiron). Wounding around belief systems is also a significant area of exploration and this seems to be manifesting in the outside world with continued cultural tensions. Saturn entering the mix at the apex of this t-square will put the focus clearly on what is realistically possible and politically obvious. On a personal level, we are still focused on Saturn. Where we have lost faith (Jupiter opposite Chiron), Saturn asks us once again to focus on the reality and to define where we are going. We must look at the inner discomfort, what we understand so far and where we may be holding judgmental attitudes that limit our progress.
On February 3rd, Mars moves into a sextile with Pluto which is a motivating force towards change. Generally speaking this is a hard working aspect which gives us a bit of a kick start after a somewhat lethargic January with Mercury retrograde. However, on February 5th, Mars will be quincunx Uranus which feels awkward. Mars wants to get going but Uranus can frazzle nerves so we leap without looking. Better to use this spicy aspect to innovate. Guard against frustration getting the better of you. Stay in control. Avoid acting on sudden whims. Things are a little intense anyway as Venus will meet up with sultry Pluto on February 5-6 and also squares Uranus at the same time. Whilst both are in sensible Capricorn, we are acutely aware of what we like and don't like. Relationships may be fraught as there's an element of all or nothing. Venus in Capricorn values commitment and with Pluto – well, he just wants it all. Lack of commitment may be met with a frosty reception. Financially, this aspect may also challenge us to set limits on our budget before we invest too heavily in something that tomorrow we decide we didn't want after all. Keep an eye on the stock market and changes to monetary policies as well.
The New Moon in Aquarius on February 8th would normally cool the atmosphere but this Moon, like the last lunation is tightly square to Mars. With a sextile from the Moon to ruler Uranus, we are open to new perspectives and prompted towards group activities that allow room for unique expression. But Mars may generate tension and trigger angry scenes, especially if someone tries to lead instead of cooperate. During this lunation we are being asked to consider peaceful solutions. Our anger may have an important message for us though. Positively speaking we are motivated to take a higher view.
On February 13th, cerebral Mercury enters Aquarius which provides some mental space and invites objectivity. We are more inclined to think things through in a detached way and our emotions are less likely to drive our decision making processes. Mars also sextiles Jupiter on the same day; perfect for new ventures or opening up shop, business enterprise and commercial endeavors. With these cosmic influences there's a buoyant, future forward feel in the air that encourages us to break the mould. Mars sextile Jupiter generates a willingness to act on opportunities as they arise but in a calculated (Scorpio) way. We can quickly analyze potential without losing sight of details or jeopardizing our current position.
Romantic Venus enters quirky Aquarius on February 16th where we are freer with our love, less focused on intimacy and relationships are stimulated by cerebral connection. We appreciate differences, unusual traits and uniqueness. Venus in Aquarius reflects our social interactions so we may desire to hang out more with our friends. The need for connection however is accentuated when the Sun enters self-sacrificing Pisces on February 18th, softening the focus and bringing a gentle and compassionate vibration. Now we tend to go with the flow, indulge our imaginations and sometimes desire to escape reality. With Venus in Aquarius and the Sun in Pisces, humanitarian concerns may tug at our heart strings. Unconditional love, a hallmark of Pisces, is heightened on the February 21st, as Neptune makes a conjunction to the Mother Goddess asteroid, Ceres. This tender aspect asks us to consider the care of the soul as well as Mother Earth – the two are spiritually connected. These soft, watery energies dissolve into a rather muddy puddle by the February 22nd, as the Full Moon in Virgo opposes Neptune and is also at the apex pattern with Uranus and Pluto.
Generally speaking, on a personal level, where the Sun at 3 degrees Pisces falls in your chart is where you need to trust your intuition and use your creativity; where the Moon at 3 degrees Virgo activates your chart is where you need to discern your priorities and honor them. Both Virgo and Pisces share a common theme of "Service"; however, the time for martyrdom and "escape" from the body is over. It is extremely important, in this time of accelerated frequency, to "reestablish our connection to the Earth and with our own bodies (grounding"). Virgo symbolizes the "Body as the Temple" in its whole and intact state, honoring both our physical boundaries (Virgo) and our connection to Spirit (Pisces). It is time to own up to the idea of inhabiting a "Light Body" in a lighter, but yet still material universe.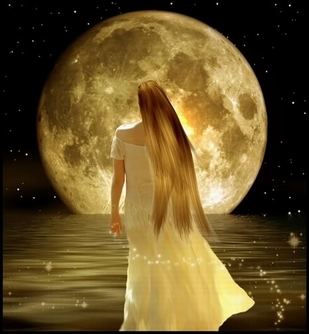 With this Virgo Full Moon, we are being asked to forego our immediate pre-programmed escape mechanisms and to really redefine our relationship to our physical bodies. Do we need more rest….better nutrients….more exercise…more water?? Do we connect with nature, even if it is a 5-minute walk per day? These are uncomplicated (Virgo's favorite theme is "keep it simple") "grounding" tools in this time of MUCH accelerated frequency.
And speaking of frequency, I and many others having been saying that there is energy coming in to our universe and bombarding our planet, well here is another article I found on Spaceweather.com which explains how scientist are measuring unusual Cosmic Rays coming in from outer space. The article is titled: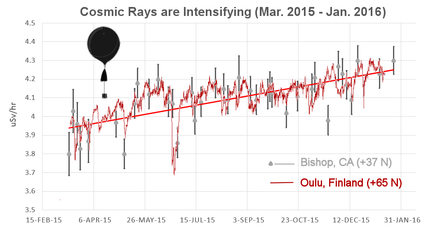 Have a wonder month everyone….and remember, "It's all just an experience".
Read all about what 2016 looks like astrologically and also your 2016 Horoscopes by clicking on banner below.