---
---
SIRA

NEWS
SIRA President's Report AGM November 2016
There is some evidence that our significant usage of technology is speeding up our perception of time. Blink now and a year has gone by.

We use technology to instantly communicate with many people simultaneously and using a mobile phone is the new smoking (particularly if you are a bit socially awkward). Gone are the days when SIRA Committee members went to every house on the Island handing out the latest SINews and maybe having a cup of tea and a chat about local issues. Now we have online surveys.

Though some will critique this technologising of community, who would chuck their computer or mobile phone in the bin? So to balance technology, we must also keep alive the many face to face events that make up a real embodied community - the Fireshed dinners, Church Point music events, plays and reviews, social networks, drinks with friends and neighbours, etc. One of these face-to-face community events, albeit a bit more formal, is the SIRA AGM which we encourage you to attend.

Though time has flown past, this year has seen some achievements. As SIRA projects are contained within several portfolios (Governance, Finance, Membership & Insurance; Island Vision; Roads & Drainage; Community Engagement & Communications; Parks & Reserves; Wharves, Boats & Marine Issues; Waste Management, Water & Wastewater and the services, Community Hall; Community Vehicle; Emergency Water), I will leave it up to others on the Committee to summarise these. I will, however, briefly mention Church Point (CP), after many years of involvement in this complex issue.

Construction of the new car park at CP has commenced and will be completed in the latter half of next year. And no, it won't solve all the problems, but it will help, particularly with weekday evening parking.


We continue to lobby for some more user-friendly alternative to the 4P (6am to 10pm) that is proposed for December 2017. Offshore residents with CPPP do not wish to park in those streets and only do out of necessity. Having 4P on the weekend will provide little benefit for the residents of those streets but will significantly inconvenience Offshore residents having to move their cars on Saturday morning.


The significant community response to the Pasadena DA was evidence of major concern regarding its potential negative impact on parking, etc. We await with strong interest Council's response.
Thanks to this year's outgoing Committee: Marie Minslow (VP), Iza Foster (VP), Hubert van Mierlo (Secretary) Boyd Attewell (Treasurer), Cass Gye; Sharon Kinnison, Roy Baker, Ray de Smeth and Emmie Collins. Tim Jacobs and Phil Pryor left the Island and the Committee during the year. Later in the year, Eileen O'Neil, Karen Warburton, Judy Readman, Paul Kinnison and Warren (Skip) Miller joined the Committee.

Thanks to many others: our Bushcare volunteers; TUG Co-ordinators; Julian Muir for the PON (Pittwater Offshore Newsletter); Michal Chapman, our Public Officer; Bill Stanley for accounting advice; Water Monitors; SIOCS; SIRFB/CFRs; former Councillor Ian White for his support. Though people can be critical of Council, politics is the art of the possible, and the Island has had many supporters behind the scenes in the former Pittwater Council. I would like to acknowledge all those, often unknown, Island supporters.

The year Cass and I will not be accepting nominations for election to the SIRA Committee. We will still be active members of the community and, as we do carry quite a bit of historical knowledge, we will be happy to assist. But we both have many other projects on the boil and it is time for new energies to join the Committee.

We thank all the many people we have worked and collaborated with over many years and who have made it a privilege to be involved with such a lively community. And we thank the community for their support during our years of involvement.

Bill Gye – November, 2016


New SIRA Committee
At the AGM on 13 November, the following 9 members were elected for the SIRA Committee. The office of Secretary will be filled by the Committee as per resolution by the AGM.



Hubert van Mierlo, President
Sharon Kinnison, Vice President
Emmie Collins, Vice President
Boyd Attewell, Treasurer
Jane Rich
Ray de Smeth
Eileen O'Neill
Sam Collins
Alec Beckett





---
AN INVITATION
Mixed Palette 18 November 2016

West Pittwater Artist Antonia Hoddle is exhibiting with

Mixed Palette 18 November 2016

and an exciting week end coinciding with Avalon Market day.

Antonia Hoddle
PO Box 87 Lovett Bay
Sydney NSW 2105 Australia
P: + 61 02 9999 4201 M: 0410 594201



---
Club Tropicana - 80's Disco Party
Saturday 10 December
*************************************

Club Tropicana
80's Disco Party

Saturday 10 December
Scotland Island Community Hall
7pm Karaoke
8pm Dancing

You will need fancy dress and a handbag!

SAVE THE DATE

*****************************


---
*FREE* IKEA Mattress & Base
Super compfy Ikea Sultan Elsfjord queen mattress & slatted base looking for a new home. I am reluctantly giving the mattress away as it won't fit a new (non Ikea) bed frame.

Note, it is a slatted base only which will slot into another Ikea frame, or make your own to suit.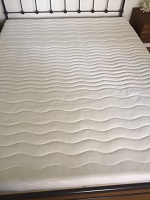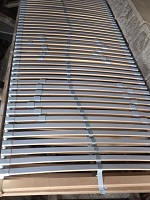 Ready for collection now (Elvina Bay)

Features:


Comfy latex mattress – 202 x 152 x 12 (all cm's)
Almost new – only ever used on a spare bed
Mattress cover zips off for easy cleaning
Slatted mattress base only (no bed frame)



Mel Broughton
0411182182



---
Wanted
BOAT MOTOR WANTED
I'm looking for a boat motor to place on my Son's tinny.
Please contact Amanda on 0406 654 466 or email on aghamilton11@gmail.com if you have one to give away or to sell.



---
Wanted - Trampoline.
If you have a trampoline that you no longer use or would like to sell.

Please call or text me
Nicole 0426 162 843



---
Boat found - AP816N
Lost dinghy drifting from commuter wharf found off Waterfront Cafe.
AP816N

Grabbed it and tied it to the wharf outside cafe. Its there now - 4pm Saturday 5 Nov.

Peter Cronau
Cronau.Peter@abc.net.au




---
Wanted - Experienced Cleaner
I am looking for an experienced cleaner who can also meet and greet guests at a property we manage on Scotland Island.

This person needs either to have their own run about or live on the Island.

Please contact Katy
T. 61 2 9974 2144
M. 0409 285 169
E.katy@contemporaryhotels.com.au



---
2004 Toyota Prado for sale - $15,000
Toyota Prado, 2004 model, in excellent condition! One owner. A highly capable, versatile and family-oriented vehicle. 199,750 kilometres. Faultlessly reliable and extremely well maintained, including regular services by a Toyota dealer.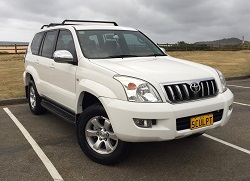 KEY FEATURES


- Automatic transmission
- Cruise Control
- 17" alloy wheels
- Central Locking
- 6 CD stacking stereo
- Rear parking sensors - perfect for added security during that tricky reverse park!
- Roof Racks (Genuine Toyota)
- Tow Bar (Genuine Toyota)
- Long Range Fuel Tank
- Power Steering
- Power outlets in the boot and central console
- Dedicated 4WD Gear system.





SAFETY FEATURES




- Airbags
- Limited-slip differential (LSD)
- ABS Brakes
- Pre-tensioning seat belts.



All enquiries welcome!

Contact
Susan: 0402320429 or susan@susanmuranty.com


---
For Sale -Tinnie

Solid A. BROOKER CT12 TINNIE


FEATURES
See website re. quality of Brookers at www.brookermarine.com.au
Yamaha 5hp engine only used approx 8hrs
Serviced 9/6/16 – receipt provided
Manuals and tool kit provided
Bespoke lockable aluminium storage box - (fits fuel, life jackets, etc)
Rubber trim protecting tinnie
$1950.00 (or nearest offer)


Contact Suzie 0408 229931





---
Garden Worker Wanted
We require someone to work on helping us dig over our gardens, yard maintenance and window cleaning etc. This is on a casual basis and possibly ongoing work. Must be strong, energetic, hardworking, flexible and honest.

Please phone 0431018279


---
Clean Fill Available
We have up to 10 bags of clean fill available for delivery on the island.

Please phone 0431018279



---
Cleaner wanted!
3br house / basic fortnightly clean.

Please call Clea on 0420 372 532




---
---
---
A complete set of past electronic newsletters since May 2000 can be found and read at https://ymlp.com/archive_gesgjgm.php or by clicking here or by visiting the Mona Vale Library.

The Island website is at www.scotlandisland.org.au


---
Follow the PON
---
The Online Local Contacts Guide
Click HERE to load
---
The views expressed in this newsletter are not necessarily the views of the Scotland Island Residents Association (SIRA), or the Western Pittwater Community Association (WPCA)
---