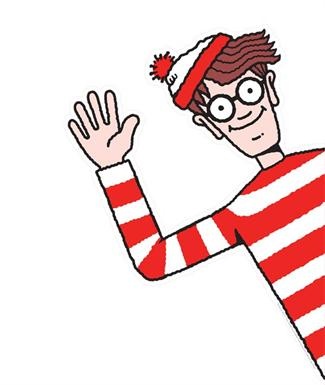 Knock, knock.
Who's there?
Where's.
Where's who?
Waldo, of course!

The neighborhood search for Waldo and his friends has begun!

We are sponsoring our fourth annual Where's Waldo Shop Local treasure hunt this month, which began on Saturday, July 1st, and continues through Monday, July 31st. We are handing out exactly 250 passports, so get yours now if you haven't already! Each passport lists the 25 participating merchants where Waldo hunters can seek their elusive prey.

For each completed passport, we will be awarding an instant prize - which could be a gift certificate from a local merchant, a free ice cream cone, or for one lucky child, a custom-designed quilt on display in the bookstore!

Stop by to pick up your passport today. Enjoy the search, and see what you can win!

---