Notices for Offshore Residents of Pittwater, Australia
September 2009
---
State Labor must Finally Listen on Waterfront Tenancy Issues


Wednesday 23 September 2009
 


"…a lack of collaboration [between NSW Maritime and the Lands Authority] is resulting in different practices and variations in rents and conditions between the two agencies"


Auditor-General on Administering Domestic Waterfront Tenancies
                                                                                                      
Shadow Minister for Ports Andrew Stoner today called on Ports Minister Joe Tripodi and Lands Minister Tony Kelly to sort out the mess over domestic waterfront tenancy leases.
 
In a report released today, the Auditor-General found that a lack of collaboration between NSW Maritime and the Department of Lands over domestic waterfront leases had led to inconsistencies in the way the charges were administered and implemented.
 
Property owners have experienced large rent increases over the past few years.
 
Mr Stoner said State Labor needed to fix the situation for the many water property owners affected, largely on the Central Coast and in areas of Sydney including Pittwater.
 
"The Auditor General has confirmed today that the NSW Labor Government's failure to collaborate on domestic waterfront leases had led to inconsistencies on charges levied on property owners," Mr Stoner said.
 
"The State Labor Government's approach has meant that the rent of many owners has tripled since 2004. This is hurting land owners and tenants.
 


"Home owners have been treated unfairly by State Labor in yet another tax grab.


 
"The Auditor-General received a record number of submissions on this issue, which the Liberals & Nationals have raised repeatedly, so Joe Tripodi and Tony Kelly have known about this problem for a while now and should have acted on it.
 
"It's no coincidence that Joe Tripodi and Tony Kelly have been two of the factional hacks plotting over the Labor leadership.

They've taken their eye off the ball

and many land owners and tenants have lost out as Labor has put internal feuding ahead of the State."
 
"I am glad the Auditor General listened to our calls for action in the face of State Labor's failure to do anything on this issue.
 
"It confirms what we have been saying and that is that landowners have been ripped off. It just demonstrates that State Labor treats people differently depending on where they live.
 
"I'd like to congratulate the Waterfront Action Group on their grassroots campaign and the coastal Coalition MPs who successfully lobbied for the Auditor-General's report.
 
"It's now time for Joe Tripodi and Tony Kelly to collaborate and make amends for their failure on waterfront tenancies," Mr Stokes said.
 
MEDIA: Andrew Stoner 0427 164 092 / Ben Shine 0431 096 596



On the waterfront: threat of rent strike for jetties


Brian Robins
September 24, 2009 - 11:36AM

No one likes paying tax but, after steep rises in rents for jetties, boatsheds and the like over the past few years, waterfront property users are in revolt.

They are either not paying their annual rental bill in full or are threatening not to pay it at all.

An Auditor-General's report yesterday disclosed the number of those behind in paying their rent has more than doubled in four years – and it warned this may increase as some are threatening to "pay less than their annual rent until the net rate of return is adjusted".

Many of these waterfront tenants recall paying a nominal £1 rental for a boatshed or jetty, which rose over time to about $1000 a year – before a hike to $8000 or more, following a review in 2004 by the Independent Pricing and Regulatory Tribunal.

The waterfront tenancies, which are handled either by Maritime NSW or Lands NSW, have outstanding payments of as much as 14.6 per cent of the total amount assessed, the Auditor-General found, or nearly three times the rental property average of 3 to 5 per cent.

"They're comparing apples with oranges, instead of apples with apples," Barney Redmond, of the Foreshore Owners Association, said of the kernel of the dispute.

"If they're going to increase the value of land every year, then they must review the return."

The tribunal arrived at a formula that assumed a 3.05 per cent return, far in excess of private estimates drawn up for the Waterfront Action Group, which is opposing the rises, and which reckons that in Pittwater, the average return is about zero and in Sydney Harbour less than 1 per cent.

As a result, it has briefed senior counsel before launching legal action to have the rental rises rolled back.

George Citer of the Waterfront Action Group said, "Because of the failure of Maritime and Lands to follow the [tribunal] recommendation that 'the rate of return will need to be regularly reviewed', the rents have increased in line with increases in the values of adjoining freehold properties, instead of in line with market rents.

"There are numerous examples of rent increases of about sevenfold since 2004."

The Auditor-General's report "confirms what we have been saying and that is that landowners have been ripped off," said the NSW Coalition's deputy leader, Andrew Stoner.

"It just demonstrates that state Labor treats people differently depending on where they live.

"And, even if some of the affected property owners want to forgo their water access, and not pay the rent, they feel they are between a rock and a hard place with the rental rises.

"If you don't retain the lease, your property value declines. They have you over a barrel and you pay the rents they want to charge."


---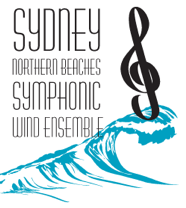 The Sydney Northern Beaches Symphonic Wind Ensemble




With




The Mona Tones




And




Benjamin's Big Band





Sunday September 27




3pm (Doors Open at 2.30pm)



at Pittwater High School Auditorium
Mona St, Mona Vale

$10 Adult
$5 Concession
$25 Family


---
Group Fitness on a Friday





Group Outdoor training classes

will be starting soon on a Friday at the park at Tennis Court Wharf at 7:30am.

Classes will be fun outdoor exercise for fitness, fat loss and toning.
A mix of bodyweight exercises, weights and boxing.

Suitable for all levels, even if you've never lifted a dumbbell or thrown a punch!
$15 for a 10 pack
$20 for a casual session

Please email patrice.corrie@gmail.com

or phone 0408707679. 
*1 on 1 and small group training also available.


---
Author Talk@ Mona Vale Library





AUTHOR TALK EXPLORES

THE HUMAN BRAIN'S MYSTERIES

 
Mona Vale Library's next Author Talk will host Dr Perminder Sachdev, who is the professor of neuropsychiatry at the University of New South Wales.

The Author Talk will take place on Tuesday 29 September at 6.30pm at the Library.

Dr Sachdev will discuss his new book The Yipping Tiger and other tales from the neuropsychiatric clinic, which presents ten real-life stories unveiling the mysterious workings of the human brain.

The book's case studies involve brain disorders ranging from anorexia and Tourette's syndrome to dementia and golfer's cramp, or 'the yips', as it's popularly known.
Offering engaging explanations of how the brain works, Dr Sachdev is adept at making brain science digestible for the curious layperson.

The author explains how brain disorders have been conceptualised and treated through the decades, as well the challenges each condition poses for both the neuropsychiatrist and his patient.

Dr Perminder Sachdev is an award-winning professor of neuropyschiatry, having worked at the University of New South Wales since 1999. He specialises in the diagnosis and management of psychiatric and behavioural disorders. 

Dr Sachdev is also the author of Akathisia and Restless Legs and the editor of Secondary Schizophrenia.
Perminder Sachdev's talk will begin at 6.30pm at the library in Park Street, Mona Vale. Books will be available for purchase and signing by the author.  Bookings are essential and can be made by phoning 9970 1600. Payment is required within 3 days of booking.

The admission fee which includes light refreshments is $7.50 or $5.50 concession
(please show cards at the door).

Media contact:  Catherine Buddin, Librarian  Ph: 9970 1605
 

---
Lost & Found
Found
Set of Keys on Silver keying Dade Behring with Volkswagen key.
Please contact Penny at Ferry Office
penny@churchpointferryservice.com
0433 038 408

Found by Sally Fitzgerald a pair of glasses - they have purple/aqua and silver rims with narrow rectangular frame.

Please contact Claire Atkins - myislandhome@hotmail.com



Lost


During the wonder Festivities of  WaterMarks on Sunday the 20th September,  I misplaced a pair of prescription sunglass (Maui Jims)

I am offering a  reward if found.

Mouse Cooke
0418442016


---