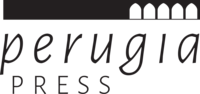 PUBLISHING NEW WOMEN POETS SINCE 1997
An Appeal Letter from our Founding Director
Dear Friends of Perugia Press,
I've been reminded lately why it's important that Perugia Press only publishes a poet's first or second book of poetry, and not her third or fifth or tenth. 
The reason I've been thinking about this part of our mission is because I have an ever-growing stack of books published by our amazing prize winners after their Perugia Press books came out.
That means we are achieving our objective of helping women get started with their publishing and literary goals. While we can't take credit for each poet's success, we're thrilled to watch and promote what she does next. 
By my count, there are at least 33 books published by our poets subsequent to when their Perugia Press book came out. Out of only
26 poets! (And it's too soon to expect new books from our most recent winners.) There are too many to list individually, but my stack includes Pennisi, Ortiz, Thomas, Williamson, Martin, Anderson, and many others. 
If you like a Perugia Press book, there's a very good chance the poet has another you'd like—and we've listed these in their bios on our website. While there, please consider joining us in celebrating these successes by giving a year-end donation.
Thank you for your ongoing support of our work, which I am witnessing rippling out across the publishing world. 
Founder and President of the Board
* American Sycamore Launch Reading *
We're hosting a virtual launch celebration for Lisbeth White's
at 7pm ET / 4pm PT. The event will feature readings from
Lisbeth White, Amber Flora Thomas, and Tamiko Beyer.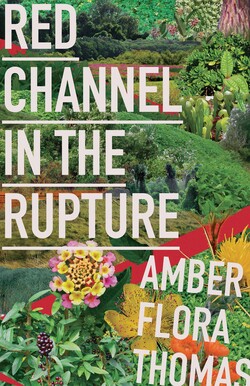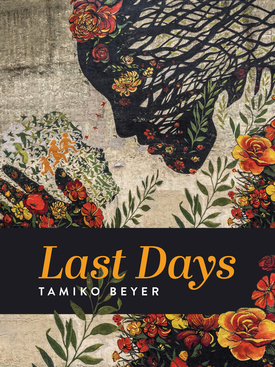 * American Sycamore in Poetry + Fungus *
species from the fungal world," and curated by amateur fungophile 
& poet Dayna Patterson. We loved Patterson's choice for Lisbeth White's American Sycamore: the Fairy Sparkler (Xylaria tentaculata) mushroom. Patterson noted, "Growing to about an inch and a half in height, fairy sparklers typically appear in September, fruiting on dead wood. The genus name Xylaria comes from Greek 
xýlon, meaning wood." It's perfect for Lisbeth White, a poet attentive 
to magic and trees, and for her debut collection,
released in September! Thanks, Poetry + Fungus!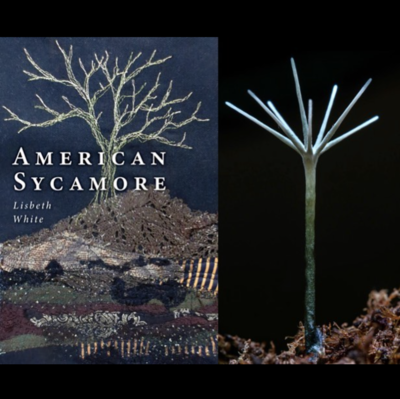 * American Sycamore Pushcart Prize Nominations *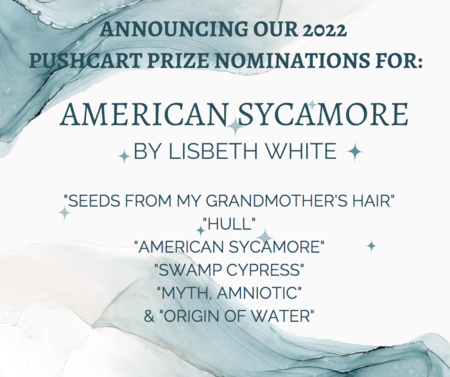 * PERUGIA POET NEWS *
at a reading in Venice, CA on Friday, 12/9 
at 7:00pm PT,
also featuring Leonora Simonovis and Farnaz Fatemi.
The event will be livestreamed on Beyond Baroque's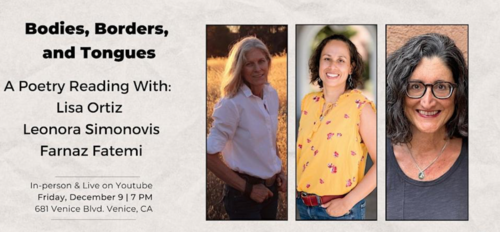 in Thrush. She writes, "I love making this work. It always feels
like a collaboration with chance when I start finding all the little pieces that help the female protagonists in some way."
a weekly reading of poetry by Los Angeles Poet Laureate
Robert Hayden's poem "Frederick Douglass".
PO Box 60364, Florence, MA  01062