ADVENTURE & FUN BEGINS IN COLORADO!
GREAT IDEAS TO HELP PLAN YOUR COLORADO VACATION
WITH PLACES TO VISIT AND THINGS TO DO...
AUGUST 17TH - AUGUST 23RD
The fifth year of the 2015 USA Pro Challenge swings into action with a new circuit route that begins in Steamboat Springs on Monday, August 17th and challengers make their way through another eight host cities like Copper Mountain and
Breckenridge
for the race finale in Denver on Sunday, August 23, 2015.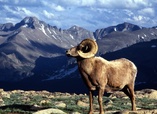 Rocky Mountain National Park is celebrating a very special year - a 100 years of Rocky Mountain National Park! Rocky Mountain National Park has amazed guests Until September 4, 2015, Estes Park will be joining Rocky Mountain National Park will be celebrating their 100th anniversary with live music and special events and much more.

Every level of adventure is experienced during this special celebration in Estes Park and Rocky Mountain National Park for this special centennial year. The park is open year-round, and every level can be experienced in the national park.
There are 300 miles of trails for hiking and bikiing all rated from beginner trails of Bear Lake and Dream Lake to highly rated world-class skiing in the backcountry. Choose your adventure!

MANITOU SPRINGS -
Check out this highly attended festival in this cozy little town at the base of Pikes Peak, near Colorado Springs. Enjoy live music, wine tastings, food, gifts and fun. Over 25 Colorado Wineries for wine tasting. Purchase bottles of wine from your favorite winery to take home. Hours are 11 a.m. to 5 p.m.
Purchase tickets here!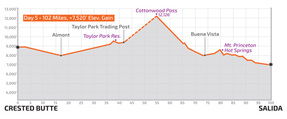 Day Five of Ride the Rockies challengers travel 102 miles with an elevation of 7520' from Crested Butte to Salida. This extreme cycling event pushes participants to ride 465 miles and gain an elevation of 40,537 throughout the Rocky Mountains. Extreme Adventure here!
Welcome our new Inns of Colorado members!
of Colorado home with you!
Check out the latest specials and packages from Colorado B&Bs and see what's "Inn-style" for your upcoming bed and breakfast stay!