In May Adrian Recordings will release the solo album from one of the key figures in the Malmö music scene, the singer and songwriter from YAST. Here's the first single.
Artist:
Marcus Norberg and the Disappointments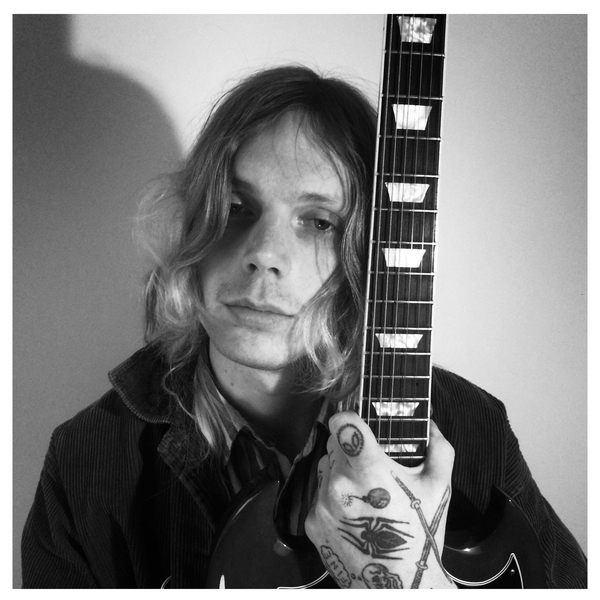 "Norberg's illustrates emotion through evocative lyrics and arrangement that underlines & emphasizes all involved matters of feeling that progressively becomes more mighty & grandiose as the song runs its three and half minute course."
Impose
There's an axis of the Malmö music scene that revolves around three distinct hubs; Rundgång (record shop and meeting point), Joakim Lindberg (Producer and studio wizard that in running the sound of Malmö) and the various clubs and venues scattered around Norra Grängesbergsgatan. Look close enough at its centre and you'll see, usually with a beer or a guitar clamped in his hand, Marcus Norberg.

In 2010 Marcus waved goodbye to his hometown of Sandviken and headed south for Malmö, lured by the bright lights, streets paved with alcohol and the promise of wild living. Either that or to hook up with fellow Sandvikiens, with whom he'd formed YAST. YAST started to pick up pace. 2013 saw the release of their eponymous debut album to much clapping of hands and words of praise. Tours followed, festivals dates, headline shows and support slots.

Not every song that Marcus wrote fitted YAST's aesthetic though. And so in 2013, during downtime from YAST, Toi Let was born. Heavier than YAST, but still showcasing Marcus' skill with an ear-worm melody. Surf music for inner-city kids and somewhere along the line ended up as the drummer in yet another band, the leather jacket power punk supergroup Nightmen.

YAST's second album followed in 2015 to universal praise. Marcus spent the rest of the year on the road promoting it, writing songs, finding space for fresh tattoos and forming the idea for yet another project. One that would see him finally step out from the safety net of the band dynamic and become the de facto frontman.

YAST, Toi Let and Nightmen's music is made to be heard on a Saturday night, whereas Marcus Norberg and the Disappointments is there for the inevitable Sunday morning comedown. It's infused with the country DNA left behind by Lee Hazlewood after his decade long Swedish residence during the '70s. Marcus has always written melancholy lyrics, but this is the first time they've been married to music that is equally downbeat.

The album is, of course, produced by Joakim Lindberg and recorded at Studio Möllan and Double Sun Studio. But as the name implies he is not completely solo, in the Disappointments we find Markus Johansson (YAST, Toi Let, DÖDEN), Niklas Wennerstrand (YAST, Toi Let), Erik Mellerstedt (Nightmen), Matilda Berggren (Mixtapes & Cellmates).

magnus@adrianrecordings.com
www.adrianrecordings.com

Marcus Norberg and the Disappointments
The Fine Arts Showcase
Den svenska tystnaden
Boeoes Kaelstigen
Andreas Tilliander
The Bear Quartet
Surf Philosophies
Dmitry Fyodorov
Björns vänner
Alice Boman
Emil Jensen
Hey Elbow
YAST
VED
OLD