HALSEY MCKAY GALLERY
ON VIEW THROUGH SEPTEMBER 27 | 79 NEWTOWN LANE, EAST HAMPTON NY
Friday - Monday | 11am - 5pm & By appointment | For all inquiries please contact info@halseymckay.com
SHEREE HOVSEPIAN - MUSING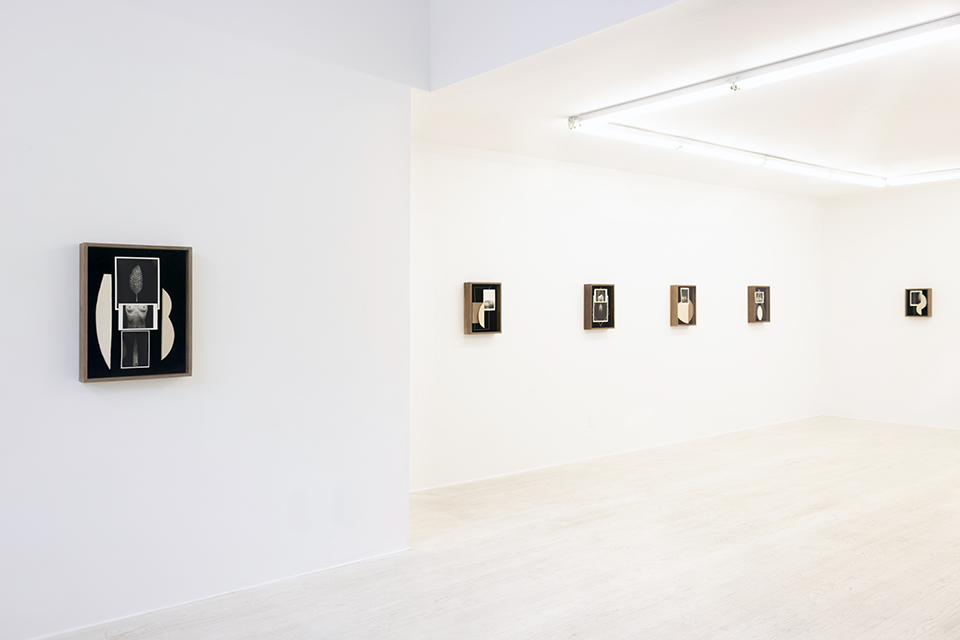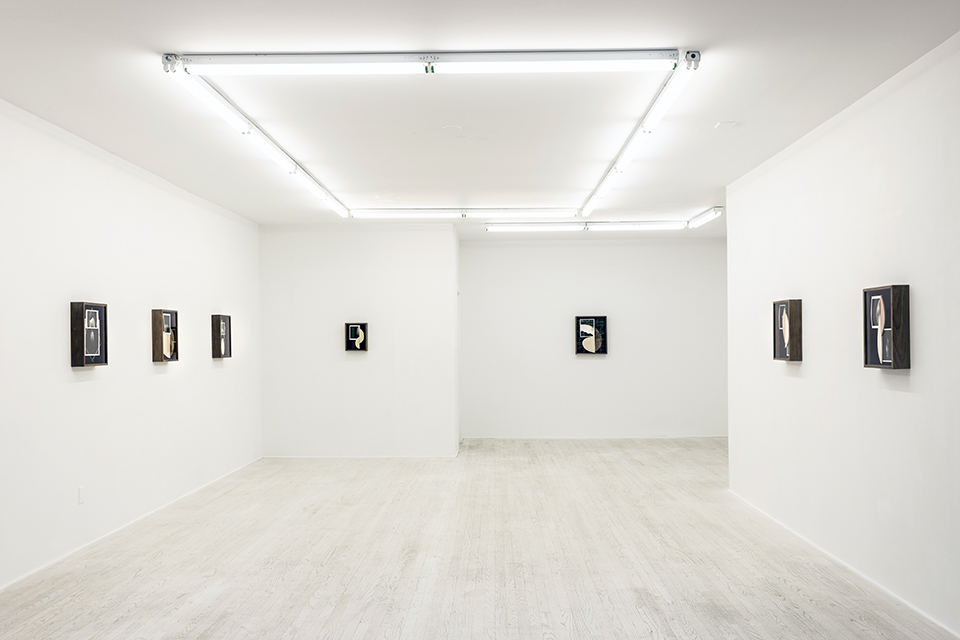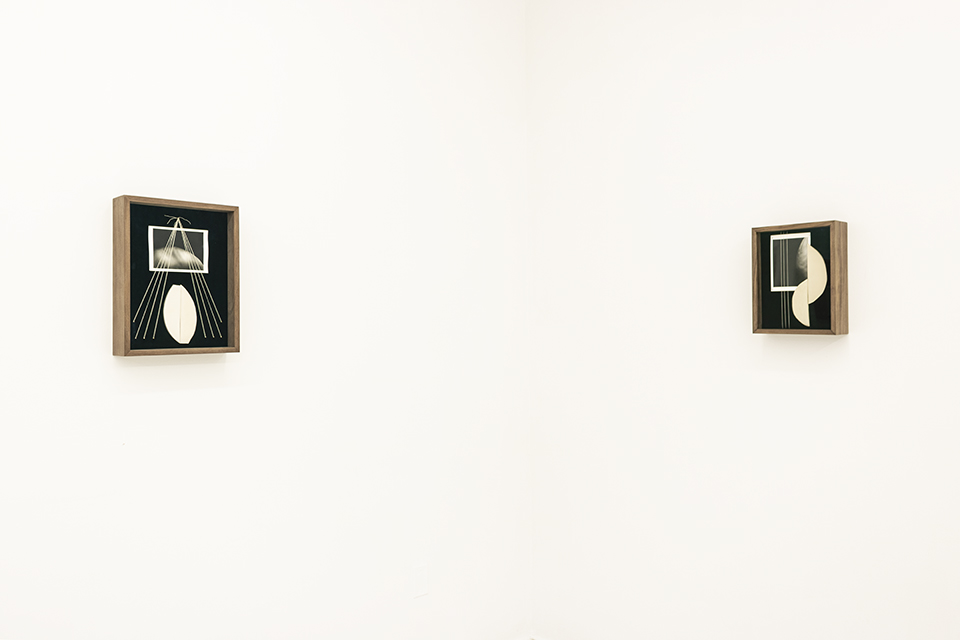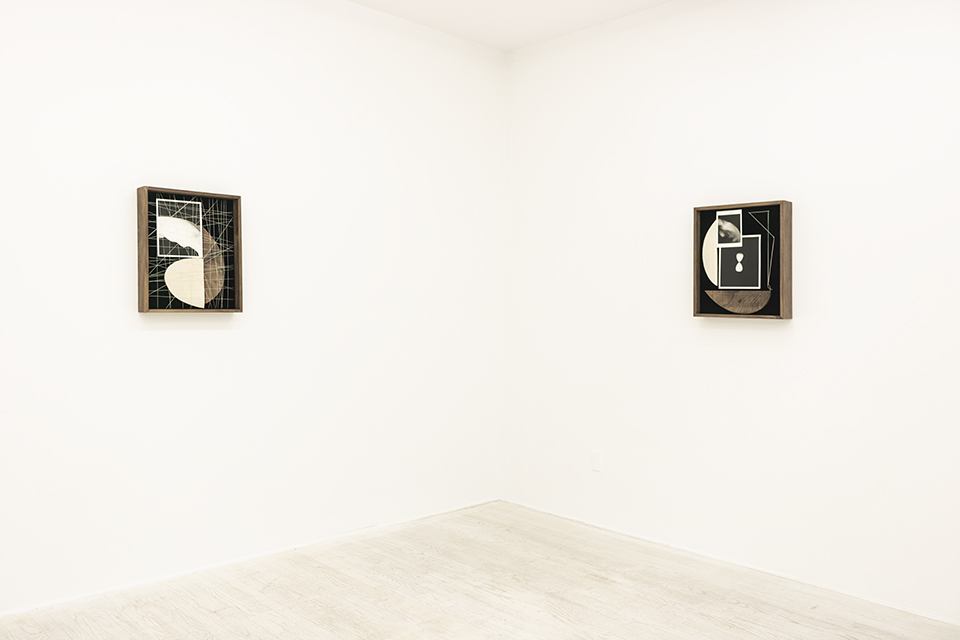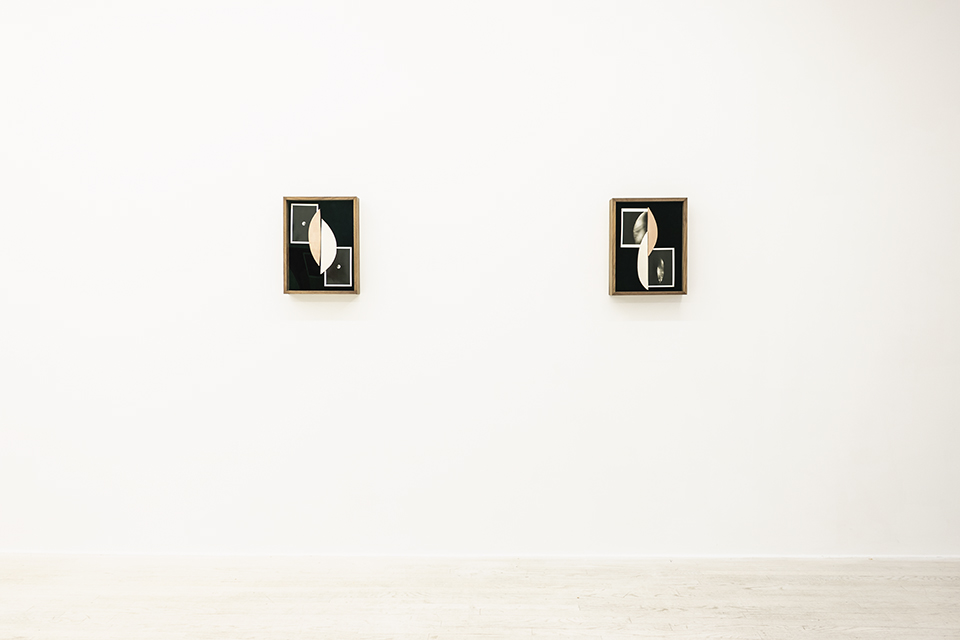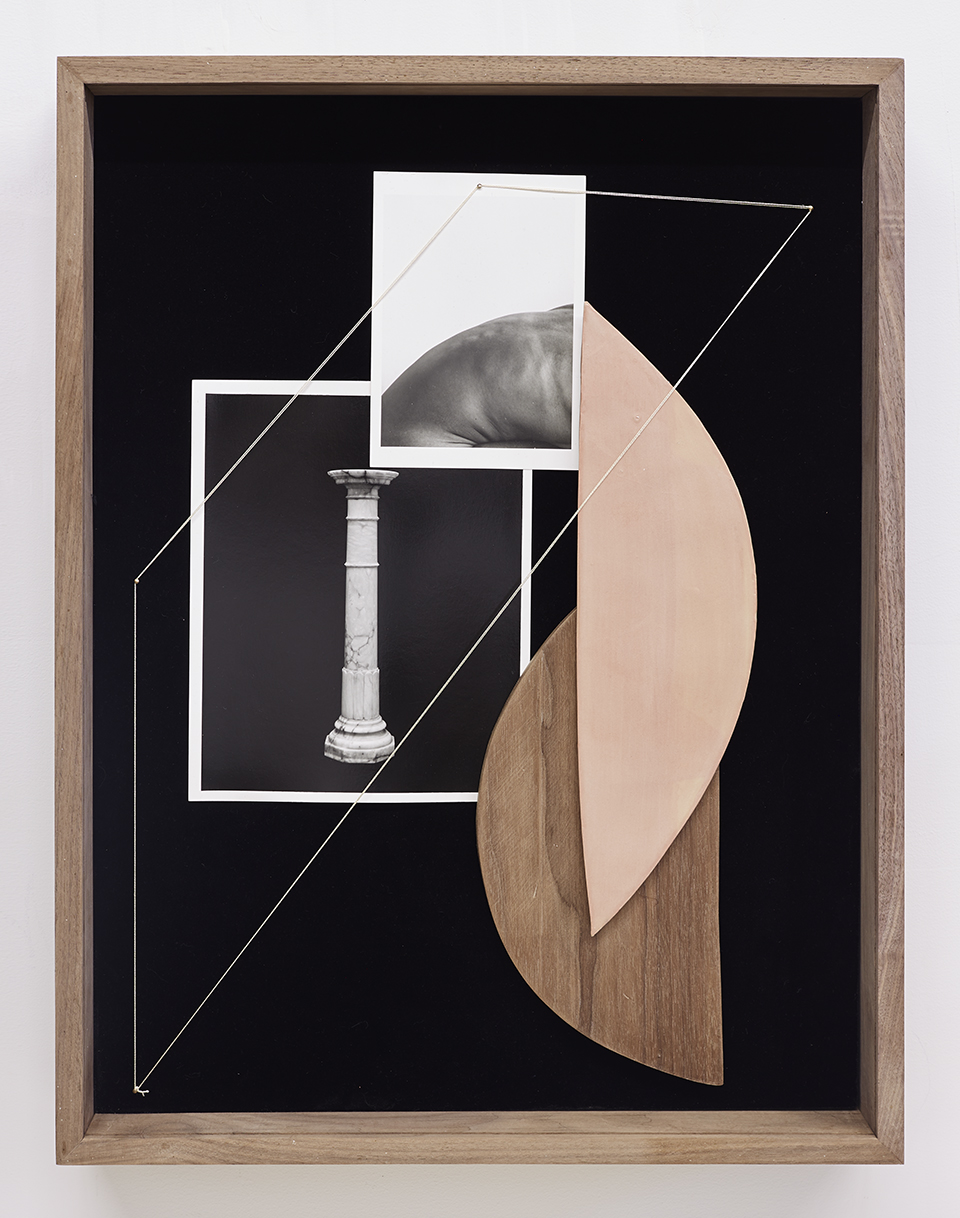 Sheree Hovsepian
Daybook
, 2020
Silver gelatin photographs, ceramic, nails, walnut artist frame
25.5 x 19.25 x 3.5 inches (64.8 x 48.9 x 8.9 cm)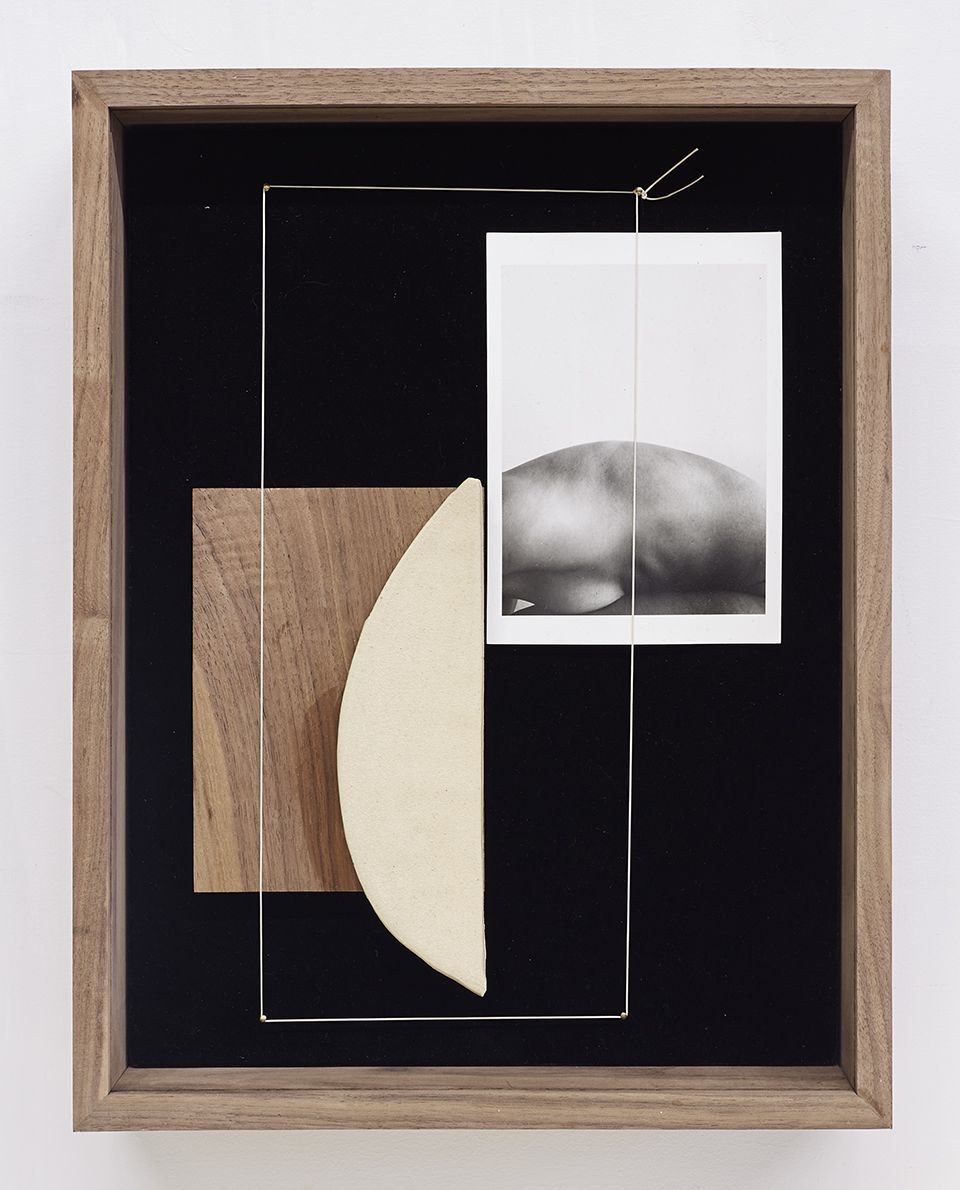 Sheree Hovsepian
Prone
, 2020
Silver gelatin photograph, ceramic, nails, walnut wood, walnut artist frame
17.5 x 13.5 x 3.5 inches (44.5 x 34.3 x 8.9 cm)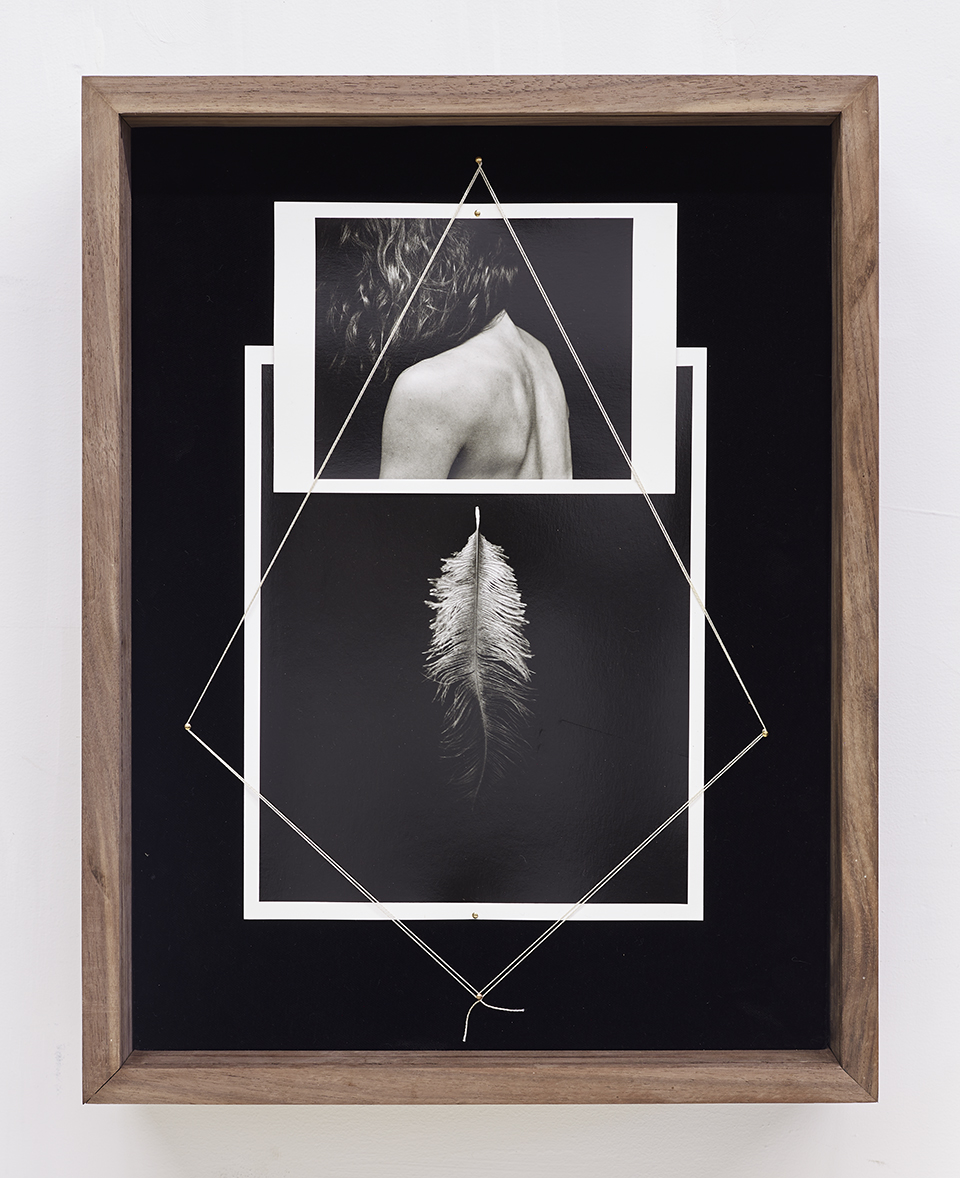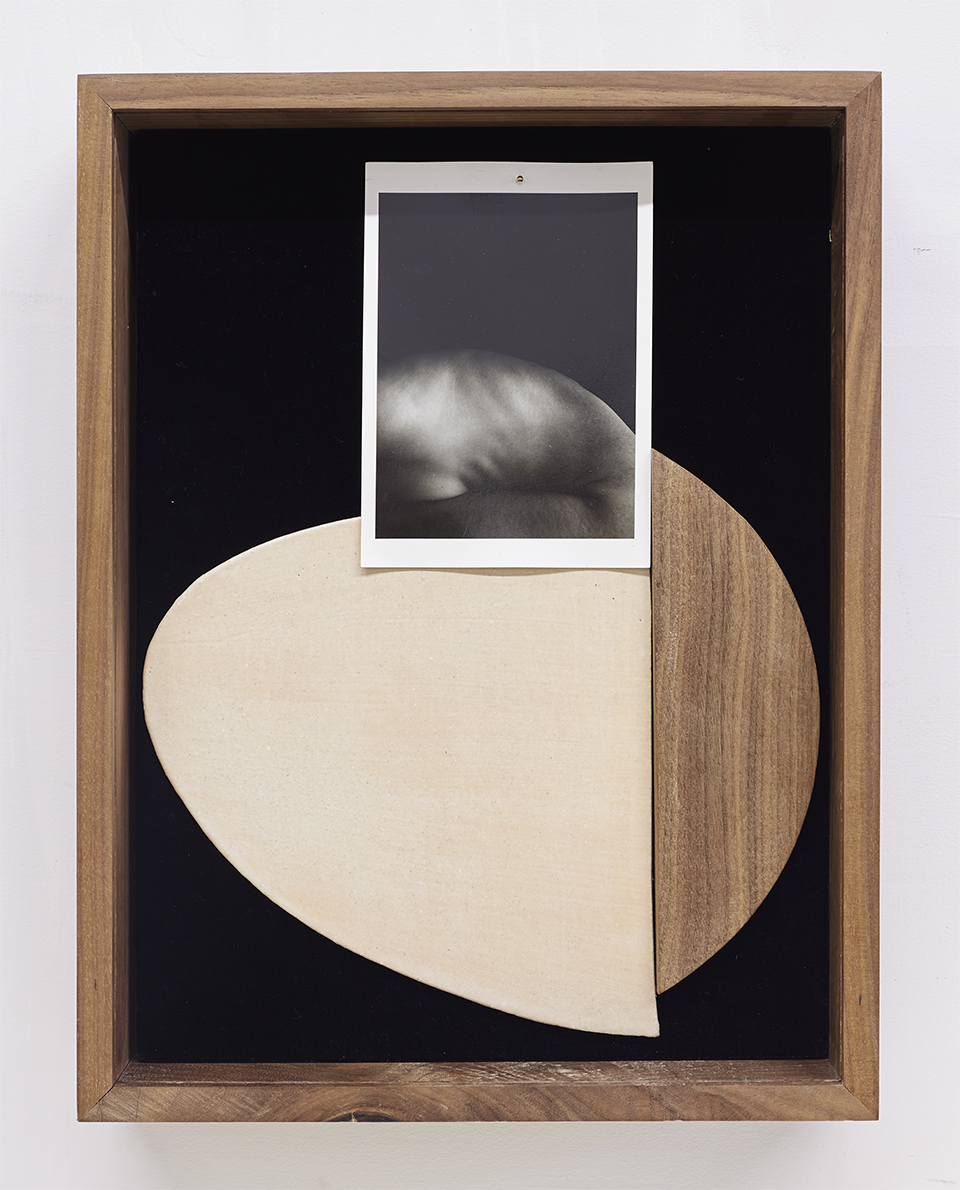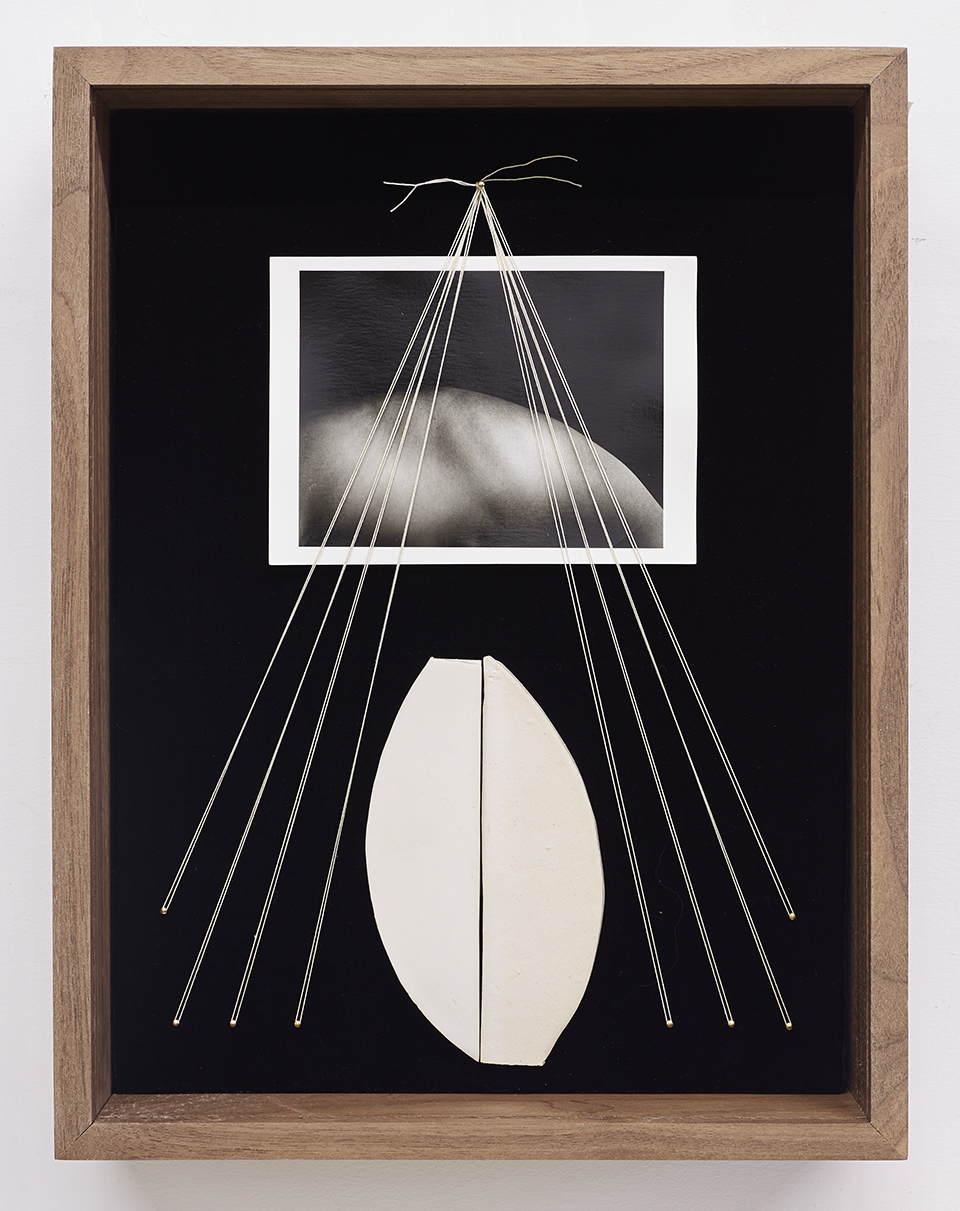 Sheree Hovsepian
Lucida
, 2020
Silver gelatin photographs, ceramic, string, nails, walnut artist frame
17.5 x 13.5 x 3.5 inches (44.5 x 34.3 x 8.9 cm)
Sheree Hovsepian
Poser,
2020
Silver gelatin photograph, ceramic, string, nails, walnut wood, walnut artist frame
21.5 x 17.5 x 3.5 inches (54.6 x 44.5 x 8.9 cm)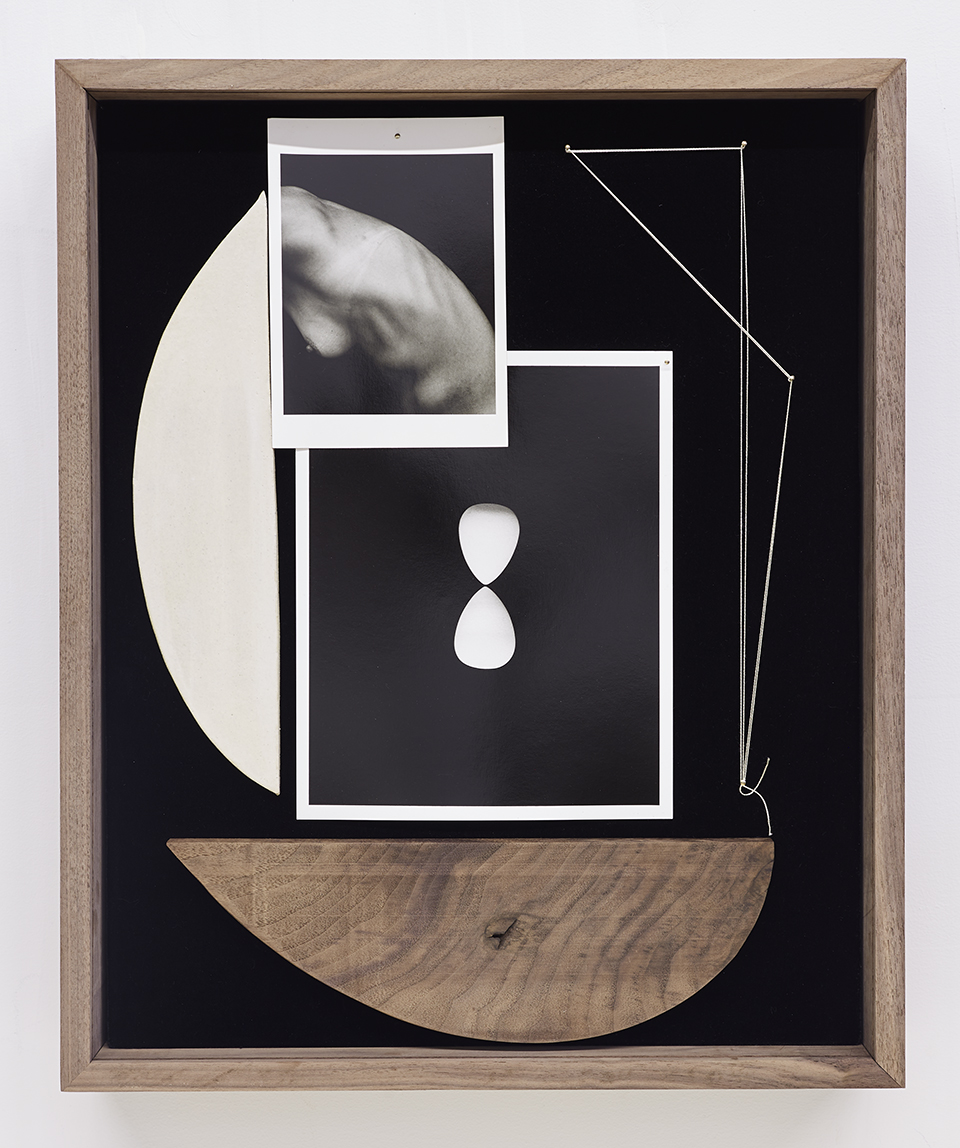 Sheree Hovsepian
Totem
, 2020
Silver gelatin photographs, ceramic, string, nails, walnut wood, walnut artist frame
21.5 x 17.5 x 3.5 inches (54.6 x 44.5 x 8.9 cm)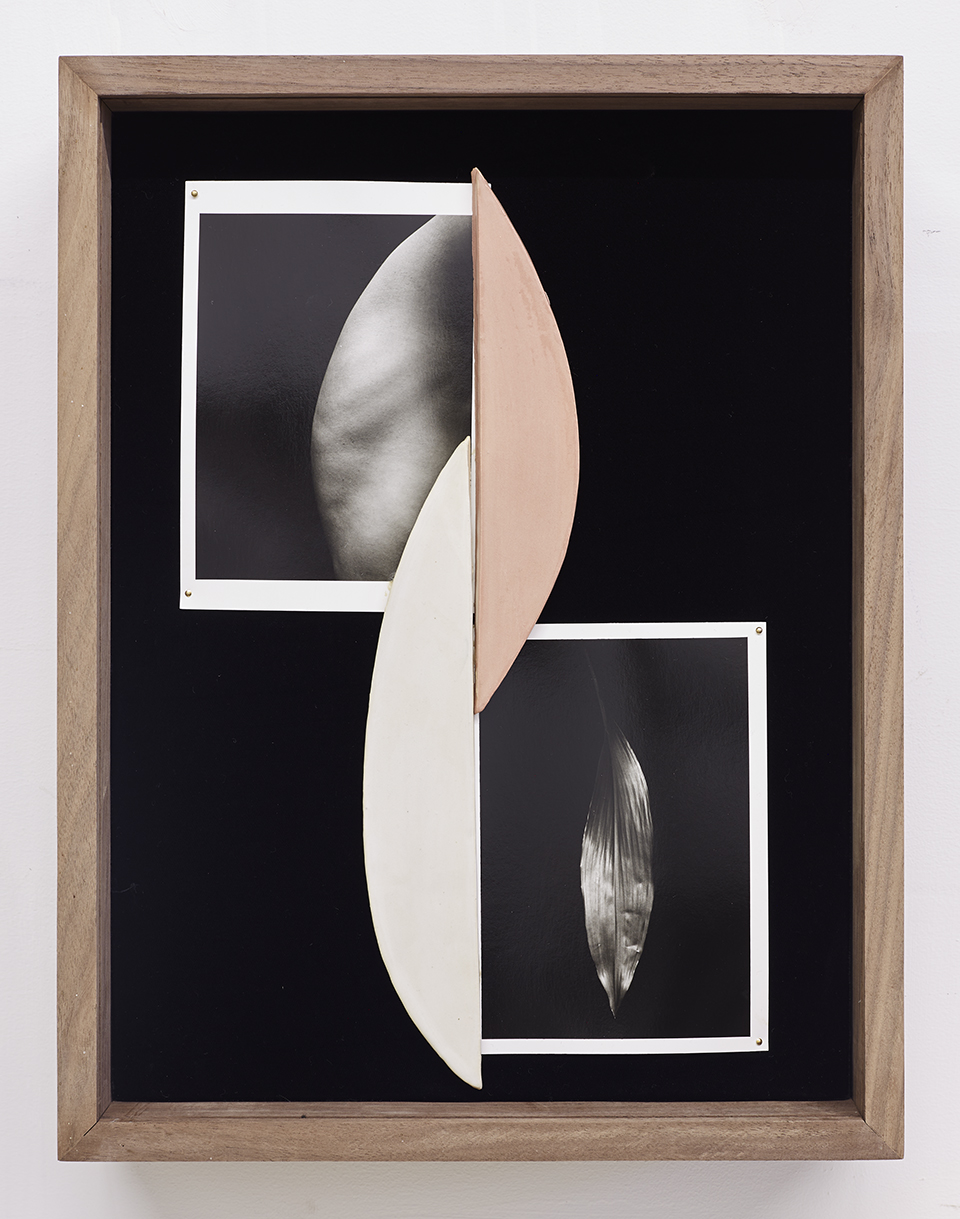 Halsey McKay Gallery is excited to present Musing, Sheree Hovsepian's second solo exhibition with the gallery. Through varying processes of additive and subtractive layering, Hovsepian's inventive approach to drawing, photography, and collage emphasize the performative and bodily implications of line and shape. In her newest assemblages, Hovsepian combines silver gelatin photographs and photograms married with fragments of ceramic, string, textiles and wood. The prominent inclusion of clay makes a connection between photography and ceramics, both made by impressions (of light or of the hand) and with the use of chemistry and machine. The string drawings above and below the images evoke new-age craft, as lengths of string resemble rays of celestial light, beaming down on a compositions of earthly bodies.
Sheree Hovsepian (b. 1974) earned her MFA from the School of the Art Institute of Chicago in 2002. Recent solo and two-person exhibitions have been organized by Team Bungalow, Los Angeles (with Paul Mpagi Sepuya, 2019), Monique Meloche Gallery, Chicago (2018), and Higher Pictures (2017). Recent group exhibitions include Seductive Reduction, CHART Gallery, New York (2019); Material Gestures, Stony Island Arts Bank, Chicago (2019); and Where Do We Stand?, The Drawing Center, New York (2017). Hovsepian's work is in the permanent collections of the Art Institute of Chicago, the Bronx Museum, the Solomon R. Guggenheim Museum, the Studio Museum in Harlem, and the Everson Museum, among others. She lives and works in New York City.
WILMER WILSON IV - BEDSPREAD ITERATIONS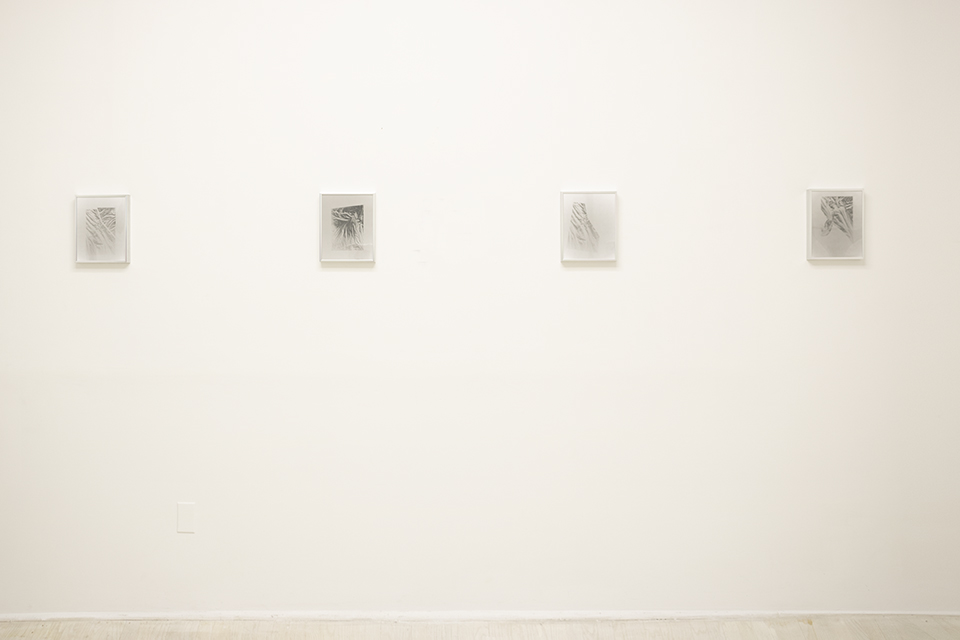 Drawing on a series Wilmer Wilson IV made between 2009 and 2010, Bedspread Iterations is an early inquiry into Wilson's work in expanding the lexical possibilities of the materials of everyday life. Having reimagined household objects such as staples, paper bags, and stamps as materials in other bodies of work, the artist starts from a similar place in these gelatin silver prints: his bed.
The exhibition comprises 14 works created by cutting into a series of 35mm negatives of his bedspread in disarray. The fabric's figurative presence undergoes an esoteric translation through darkroom techniques and physical manipulations of the material mediating the image. The autonomy of the original photographic image has been punctured; what emerges is somewhere in between the territories of photograph and collage, documentary and abstraction. These fragments that result from the physical cuts are in dialectical relation to the folds of the bedspread, producing glyph- and language-like qualities which emerge through the fog of paper negative exposure. There is an implied distance through the atmospheric perspective created by the haze around the cut forms, moving into a more ethereal realm. Together these works present a liminal vocabulary springing from an image pervasive to the daily life and interior space.
Wilmer Wilson IV (b. 1989, Richmond, VA) lives and works in Philadelphia, PA. He received his MFA from the University of Pennsylvania in 2015 and his BFA from Howard University in 2012. He is a recipient of the Pew Center for Arts & Heritage Fellowship (2017) and the American Academy in Rome Fellowship (2014). He will be participating in the upcoming group exhibitions No Humans Involved, Hammer Museum, Los Angeles; State of Mind, Moody Center for the Arts, Rice University, Houston; and Here to Stay, Philadelphia Museum of Art. Wilson was the 2017 artist in residence at the In Flanders Fields Museum in Ieper, Belgium, and the subject of a solo exhibition the same year. He has also had exhibitions and performances at the New Orleans Museum of Art (2019); Susan Inglett Gallery, NYC (2019); New Museum Triennial, NYC (2018); Barnes Foundation, Philadelphia (2017); Birmingham Museum of Art, Alabama (2017); Museum of Fine Arts, Boston (2015); National Portrait Gallery, Washington, D.C. (2015); and Crystal Bridges Museum of American Art, Bentonville, AR (2014), )among others. His work can be found in the permanent collections of Baltimore Museum of Art; Crystal Bridges Museum of American Art, Bentonville, AR; Museum of Fine Arts, Boston; New Orleans Museum of Art; and the Phillips Collection, Washington, D.C., among others.Bedspread Iterations is Wilson's first solo exhibition with Halsey McKay Gallery.