Newsletter Headline Here...
 MONTHLY MEMBERSHIP 
ONLY 20 AVAILABLE 
With this Membership, Trainings cost as low as $31!
With the Monthly Membership, you receive access to up to 15 trainings a month, anytime. This membership also includes perks like studio discounts, guest passes, and a three month trial to B&P Online.
 *NEW* OPEN WORKOUT
 MEMBERSHIP 
ONLY 20 AVAILABLE 
With this Membership, Open Workouts cost as low as $10!
With the Open Workout Membership, you receive unlimited access to all Open Workouts each month, anytime seven days a week. Open Workouts run 12 or more times each week during weekday, weekend, and prime time hours. With this Membership you also receive ongoing discounts on Space Rentals.
 SPACE RENTAL PACKAGE 
3 1-HOUR SPACE RENTALS
With this Package you'll save $15!
With the Space Rental Package, you'll have three months to use three one-hour Space Rentals in Studio C.
GET IT FOR *EVEN* LESS!
- 10% off this package for Members
- 15% off this package with a 10 Training Package purchase
- 25% off this package with a 15 Training Package purchase
Email customerservice@bodyandpole.com to redeem.
with Joshua Dean
Tuesdays & Saturdays
Spost are filling up fast! Look for the B&P PLUS series in the main Trainings tab.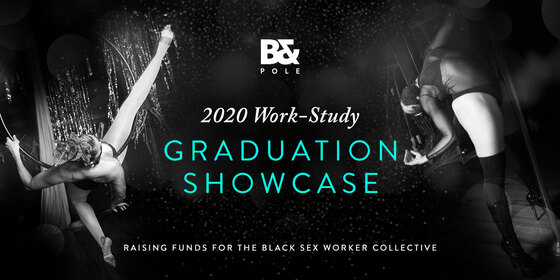 2020 WORK-STUDY GRADUATION 
SHOWCASE
9:00 PM PRE-SHOW // 
9:30 PM SHOW STARTS
Join Body & Pole as we celebrate the 2020 December graduates of our Work-Study Program! Performances by these graduates, alongside a few past work-study guest performers, will include pole dance, aerial and other variety acts. All proceeds raised for this event will be donated to 

The Black Sex Worker Collective

.
WORK-STUDY OF THE MONTH
Our Work-S
tudy of the month to finish out 2020 was Priscilla! Priscilla has been a great asset to the Work-Study Program and it's been a joy to watch her journey and growth. 
To show our appreciation, she will receive a free private lesson with the trainer of her choice! Thank you for everything!
We want to send a warm welcome to our 2021 Work-Study team additions! Take a moment and read their bios on our site to get to know them a little bit. We are ready for an exciting year with you!
We understand not everyone will be able to join us in person, so B&P Online is there for you - streaming & live.
- Live Classes For Our Members
- Workout With Your Favorite B&P Instructors & Your Favorite Classes, Now & Anytime!
- Quality In-Studio Experience For Everday Use
- Over 500 Classes, Search By Class Or Technique
- New Favoriting Feature
🤳🏽 B&P ONLINE: LIVE CLASSES 🤳🏽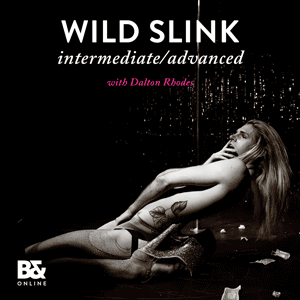 WILD SLINK
WITH DALTON RHODES
WEDNESDAY, 1/6 4:00 - 5:30 PM EST
CONTEMPORARY POLE
WITH JORGE LERA
FRIDAY, 1/8 4:00 - 5:30 AM EST
Available only for our B&P Online Members! Enjoy these limited-run, exclusive live classes with your favorite B&P Online instructors and now, special guest instructors! Classes are capped to maintain an intimate class environment.
If you are a B&P Online Member, you will receive sign up details this week.
COMING SOON TO B&P ONLINE...
LIVE CLASS REPLAYS COMING SOON
Stay tuned B&P Online Members, soon you will be able to replay our LIVE classes from a dedicated easy-to-use archived video library!
We are honored to help you own your unknown. Stay safe and stay moving.
- The Team at Body & Pole
Body & Pole, 115 West 27th Street NY, NY 10001