Pittwater Offshore Archival Pictures

| | |
| --- | --- |
| | This is one of a series of old photographs collected, scanned and presented by Leicester Warburton. You will remember Leicester as the author of 'History Corner', now in retirement! We look forward to a wonderful image each month. More information about these photos can be made by contacting Leicester at leicesterw2@bigpond.com |
I have a small kitchen which is need of a good home .

This includes carcasses, drawers, doors, glazed glass splash backs and one deep stainless steel sink. The colour is off white .It was a demo kitchen which was built, but never used as a working kitchen .It does not have any counters or appliances.
Please contact Mick Miller on 0427043867.
Early Notice - Gourmet Lunch and Auction at Elvina Park
"The WPCA plan a Gourmet Lunch and Auction at Elvina Park on Sunday, 10th August, 2008.
The afternoon will help raise funds to purchase solar panels for Pittwater High School.
It's a terrific initiative by the school to become self-sustaining in their power needs.
Please note in your diaries.
It will be an outstanding event.


More details to come".
ASPARAGUS FERN OUT DAY - 10TH MAY 2008

The Northern Beaches Asparagus Fern Steering Committee held its first Asparagus Fern Out Day for 2008 at Lovett Bay on Saturday 10th May and some 36 souls turned out to do battle with the dreaded asparagus fern in the heritage-listed spotted gum forest at Rocky Point.

They removed some 2000 plants, clearing a significant area of this endangered area.


This was a great community event, with approximately equal attendance by locals from the Western Shores bushcare groups, and mainland helpers from Pittwater Natural Heritage Association and the NBAFSC.

But follow up work needs to be done, thus if you would like to help contact Lesley or Ken:

Lesley: 9979 9477, 0408 623 554. Email: lesleystevens@prismpix.com

Ken: 9918 9170, 0417 287 320. Email: kchughes@swiftdsl.com.au

Women on Water (WOW) is a discussion group for offshore women. A variety of topics are discussed (a different topic each meeting) after a lunch of delicious food provided by participants.
WOW will hold its next meeting on 11 June at the home of Rosemary Haskell, Scotland Island Lodge in Kevin Avenue, Scotland Island commencing at 12.00 noon. If you would like more information or to be placed on the WOW email list please email Kerry Borthwick on qwl_kborthwick@hotmail.com
Pittwater leads the way in Environmental Volunteering

A survey by the Sydney Metropolitan Catchment Management Authority has revealed that Pittwater has the highest numbers of eco-volunteers on the northern beaches.

The 2007 survey showed that of volunteers engaged through Pittwater Council and its Coastal Environment Centre (CEC), 252 were regular volunteers, with a further 938 one-off volunteers working on environmental projects last year. According to the survey, this equated to 8,285 hours that volunteers spent working to improve Pittwater's environment.



The survey results showed that most eco-volunteers spent their time working in a Bushcare group (71%), with the next most popular activity being tree planting (19%).

Natural Resources Manager Mia Dalby-Ball said Pittwater volunteers undertook a variety of tasks, ranging from eradicating noxious weeds such as asparagus fern through to working on beautification projects organised through the network of around 20 local Bushcare groups.



In addition to the bushcare groups, Pittwater's environmental volunteers are also working in local catchments as Streamwatch volunteers monitoring and measuring water quality. Other volunteers have joined community committees such as the Pittwater Sustainability Working Party who operate as sustainability champions in the Pittwater community.

The award-winning CEC Coastal Ambassadors Program, whe
re volunteer surf club members are trained as environmental educators, was recognized by the federal government in 2006 as an example of innovation in national environmental education.

"We are pleased to see that Pittwater residents are the most generous on the northern beaches when it comes to giving their time to help look after the environment," Ms Dalby-Ball said.

However, Ms Dalby-Ball said the Council was also looking at ways to increase participation in environmental volunteering through its Strategic Plan, known as Pittwater 2020, which will be formally launched on Wednesday 4 June at Mona Vale Golf Club.

"The theme of Pittwater 2020 is sustainability and there's no doubt we need the community's continuing help to secure Pittwater's long-term environmental sustainability."

Ms Dalby-Ball said this year's Environmental Volunteer of the Year would also be announced at the launch of Pittwater 2020 on 4 June.
Temporary Closure of Playgrounds



On the advice of Northern Sydney Central Coast Health (NSCCH), Pittwater Council has temporarily closed the children's playgrounds at Winnerreremy Bay and South Avalon.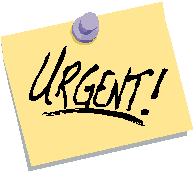 The closure follows the identification of a strain of salmonella bacteria in sand from these playgrounds. Salmonella can cause vomiting and diarrhoea and there are particular concerns that young children might accidentally put sand from these playgrounds in their mouths.

The tests follow 23 reported cases of gastro-enteritis in the Pittwater area since February this year caused by the same strain of salmonella that has been identified in sand from the playgrounds.
Children's Community Garden Begins to 'Sprout'...
Following the wonderful donation from SIRA to the Children's Centre to create a small garden for the children, things are starting to happen.

The proposed garden will be located on a small, underused area adjacent to the Kindy playground, and
will include several half barrels and a small raised bed for the children to propagate, care for and harvest flowers and vegetables. The garden will be a fantastic opportunity for the children to work together and harvest home grown produce with all the fun of watching things grow.

The kindy would like to encourage the community to enjoy the children's efforts and participate in this unique feature. We would like to create a community compost and mulching facility once the garden is established, where your surplus newspapers and household waste (no dairy products / meat) can be processed. Please feel free to spend time in our garden sanctuary and should you have any questions or would like to assist with the creation of the garden please call the Kindy on 9979 7856.
Chess - The Musical - A Review

Offshore musical star Lucy Boocock had the starring role in the Balmain Light Opera Company's production of 'Chess - the Musical' - and was a spectacular success in her role. Lucy's musical career is assured! She was confident and strong voiced and perfectly cast. We will all watch her stage career with great interest. A great crowd of 'offshore residents' attended the production at the Theatre Royal in the city. (Chess is a musical with lyrics by Tim Rice and music by Björn Ulvaeus and Benny Andersson, formerly of ABBA. The story involves a romantic triangle between two players in a world chess championship, and a woman who manages one and falls in love with the other.)
Local Government Elections - We need YOU!
Purely by accident I found myself at a seminar on Thursday night (Nelson Heather Centre) on what it means to be a councillor and when and how to nominate - Bob Dunbar, Alex McTaggart and Julie Hegerty were there among others to make various comments.-

According to Alex McTaggart -who is not nominating as is another councillor whose name escapes me - there are 2 vacancies in the Ward that includes Scotland Island and the competition for these nominations would be so negligible that probably Whitey's dog could get on the Council (and probably demonstrate more acumen than some of the audience) with half a dozen votes.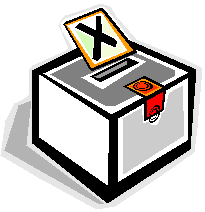 What really worried me was the calibre of the prospective new councillors - without exception all with (extreme) one issue agendas and with intelligence quotients verging on the imbecile.

Do you think there would be someone on Scotland Island ready to take on being a councillor for 4 years just to save us all from a fate worse than death and I don't mean the car-park?

Their commitment would be tremendous (I have the notes from the meeting and can give a brief summary) but I can think of at least 6 people I would like to see putting their hands up- Electioneering material (cost not recoverable) has to come out the candidates pocket but maybe money could
be squeezed out of SIRA to cover their initial expenses by setting up some kind of fund - Such is my concern that Pittwater Council may well end up a shambles like Manly or Warringah if anyone nominates (I don't mind who) I put on record that I will start off the electioneering fund with $100.

The time table is short - nominations have to be in by August
Teresa
Trudi Engler
As you may be aware, Trudi has left the Island and is now living in North Sydney.
What you may not know is that she comes back to the Island for weekend visits on a semi regular basis.

At the moment John and Fiona Saunders and their family very kindly offer Trudi a room but we were wondering if anyone else would like to make a similar offer. She is delightful to have around and happy to enjoy the buzz of family life.
When she is here she loves getting visits from her friends and I would like to make up a list of anyone interested in being contacted when she comes. A couple of us generally have afternoon tea with her and she loves to sit and listen to the patter of Island life.
Please give me a call and put your name on a little list. I will then ring around when she is coming and see if you are free for a couple of hours on the odd Saturday or Sunday.
Please give me a call on 02 9979 7122. Annette Ritchie
Cooking Classes on Scotland Island
French, Moroccan and Mediterranean Fun and easy cooking class With:

Michele and Nathalie

Every 2nd Thursday Starting 5th of June From: 11am to 1pm And 7pm to 9pm

$30.00 per person (Payable in advance please)

Ring and book:
Michele: 9986 06 78


Or Nathalie: 9999 44 49
Bring a notebook, a pen and your taste buds!
Save Currawong Meeting at Mona Vale
We had a fabulous turnout to our Friends of Currawong meeting last night, with 85 souls braving the wilds of Mona Vale in the face of adversity - threatening weather and missing the footy! The offshore community were to the fore, with lots of people there and eloquent speakers. But they were not alone, with the event really being a coming together of the local community - onshore, offshore and people of all political persuasions.
I would not mess with them.
I have been to many rallies, meetings and the like and seldom have I seen a more determined bunch of people.
I would be obliged if you would please pass on the thanks of the Friends of Currawong Committee for the great support from your readers.
Kind regards
Ken Hughes
Treasurer Friends of Currawong
Important Fire Prevention Message from the RFS

'Even though the bush fire season is over, it is essential that your fire fighting equipment is functional. Most house fires occur in winter with fuel stoves that have not been serviced and unused over the summer.
So, please check your fuel stoves, get them serviced and chimneys swept.
Also check your pumps, so that you are correctly armed with functional equipment to fight such a winter fire in your home, in the event that one occurs.'
Environmental Grant Information Session for Pittwater
A workshop to help Pittwater community members seek grants from the Federal Government's Community Coastcare program will be held on Wednesday 18 June at the Coastal Environmental Centre at Lake Park Road, North Narrabeen from 6.30pm to 8pm.
Pittwater Council's Coastal Environment Centre will be hosting the workshop that will provide an overview of the Community Coastcare program, including how to submit a grant application.
The workshop will help members of the community understand whether their current or planned environmental project may be eligible for funding. Feedback will also be offered on specific project ideas.
All members of the community including individuals, community groups, businesses, schools and

local government staff are welcome to attend the workshop.
Program coordinator Tina Demetriou said that the workshop had been designed for people who wanted to know more about the Community Coastcare program and the types of projects suitable for funding.
"Funds can be accessed for people who've got an idea for an environmental project and need some funding, together with those who have already got a project underway," Ms Demetriou said.
Community Coastcare is part of a Federal Government scheme set up to protect Australia's unique environment and to promote the sustainable management of natural resources.
The federal government will be providing $2.25 billion in funding over the next five years from 1 July 2008 to 2013 as part of the Caring for our Country scheme.
As part of this funding, the Government is committing $100 million to help repair Australia's fragile coastal eco system through the Community Coastcare program.
For more information about the funding program visit www.nrm.gov.au/funding For more information about the workshop or to book a place, please call Tina Demetriou on 9970 1675 or email tdemetriou@pittwater.nsw.gov.au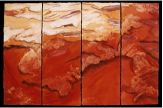 at the end of the monsoon season - When Will the Grass Fall?

Works on canvas and paper by Marion van den Driesschen

You are cordially invited to drinks with the artist on Thursday, 12 June, 6.30pm to 8pm

exhibition: 10-29 June 2008

washhouse gallery - 711 darling street, rozelle, nsw 2039
gallery hours: 9.00am to 5.00pm seven days - ph: 0425-248-334
www.washhousegallery.com.au