---
---
Evening Nia dance fitness classes Wednesdays
Nia classes are now booked at Scotland Island Community Hall for term 2:
Wednesdays 7.00pm from 20 April 2016
Fridays 9.00am from 22 April 2016
There's no requirement to ring before coming along to a class – just show up.
Beginners are welcome.

Mandy Loveday is a certified Nia Blue Belt teacher
Email mindfulmovementpractice@gmail.com
Mobile 0411 645 389



Thank you to everyone who responded to my online survey.





---

Local Special Events
25th Apr 2016 5:30am-6:30am
A reflection service for the original ANZAC's and explore the personal stories of our service personnel in modern conflict
25th Apr 2016 5:45am-6:45am
Information on the commemorative dawn service, popular breakfast and afternoon 2up
---
Woody Point AGM
Bayview Scout Hall
30th April 6pm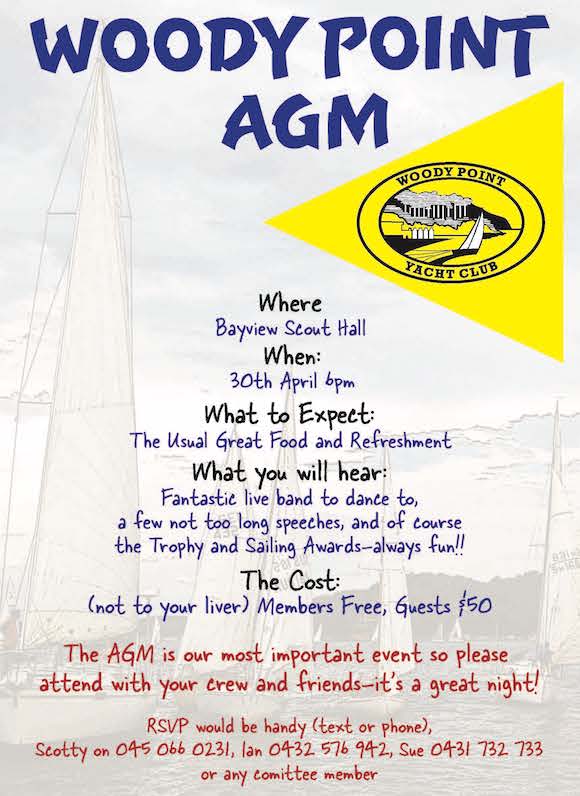 ---
Scotland Island Fire Shed Dinner

1st Dinner for the Year - Saturday 14 May
Time to dress up and be the person you always wanted to be !!
---
Singers Wanted
Would you like to sing with the FAMS Chorus for a production in July?
The Beggar's Opera
This season, the FAMS Theatre Company is mounting a colourful production of The Beggar's Opera by John Gay. This parody of Italian opera that was all the rage in London society is a rousing portrait of the rich but seamy side of life in eighteenth century London. Gay illuminates his comedy satire with folk tunes of the day. Our talented Director and Musical Director have edited and modernised the original work to entertain today's audiences.

Chorus
We are looking for chorus singers who are prepared to be a range of characters, including pick-pockets, ruffians, policemen, ladies of easy virtue, bent magistrates, pimps, and pervs. NO audition is necessary!


Rehearsals
Rehearsals are held on Saturdays from 1:00PM at St Stephen's Hall, 16 Lockwood Avenue, Frenchs Forest. There will also be production rehearsals in the evening during the last week of June.


Performances
There will be eight performances in total:

Seven over the first two weekends of July (at the War Veteran's Theatre [Montgomery Theatre], Collaroy)
One performance on 17 July (at Anita's Theatre, Thirroul, near Wollongong).
Please call Christine on (9818 8829 or (0408 298 188 for more information.

NOTE
Male and female chorus needed I usually drive up for sat arvo practice leaving pt at 12 if anyone is interested they could hook in with me for a lift.

Karen Lambert
karenjlt@bigpond.net.au



---
House to Rent
3 bedrooms
Recently renovated
Modern kitchen and bathroom
3 large balconies with water views
Close to Tennis Wharf

Enquiries - 0410 007 501



---
For Sale

ONKYO.
COMPACT DISC CHANGER
DX-C390

Brand new. Never been used.
$399
(That's $100 off the RRP.)

6 disc CD Charger
MP3 playback
24 bit 192 kHz D/A converter
40 track memory playback
Manual included

Never worry about the music at your parties ever again.
Call by for an inspection.



---
WHITE "FREEDOM" STYLE CUPBOARD
5 shelves or could be converted a wardrobe
High - 181 cm
Wide - 90 cm
Deep - 46 cm
$20

Pick up now near Fireshed

Annette
0410 007 501



---
Island Start
Looking for a jetting to tie up on Scotland Island
From 20th April .
Can pay a small fee agreed or I'm a Gardener by trade .
So could do the moving, trimming , weeding etc ..

Email - rachel_hofen@hotmail.com
Mobile - 0437178865

Look forward to hearing from you
Thanks
Rachel & Duncan



---
Furnished House for Rent- Short Term Lease
- 3 bedroom
- 2 Toilet
- large Sunny balcony
- views across to Church Point
- located between carols and bells wharf
-easily accessible
- $450 per week
- available May, June, July
Please call 0400201286



---
Lost Kayak
We live at Lovett Bay and I lost our Kayak on the high tide of Saturday night (9th April).
It is a double kayak (BRAND NEW) with paddle. It is a cobra and coloured lime green/white.

Love to have it back. Have searched from Palm Beach to Saltpan Creek.

Happy to reward someone who can return it
Kim 0420 995 224


---
To Let

One bedroom, one bunkroom(office) furnished flat on top oo the Island facing northwest.
Would suit single person looking for a quiet location with panoramic views, sunny disposition and
peace and quiet.

$220.00 per week plus utilities.

If you are interested, please call Graeme on 0419460331.


---
For Sale

Electric Recliner



Electric recliner in excellent condition

.
Scotchguarded.

$1500 chair for $500.



Can help with transport.

Graeme 0419460331








---
---
---
A complete set of past electronic newsletters since May 2000 can be found and read at https://ymlp.com/archive_gesgjgm.php or by clicking here or by visiting the Mona Vale Library.

The Island website is at www.scotlandisland.org.au


---
To Contribute
If you would like to contribute to this newsletter it's easy!. Send an e-mail to the editor (editor@scotlandisland.org.au) or by clicking here. Type your contribution (100 words or so would be fine) and assuming it is of general interest to the community, does not include matter of a political nature and is not offensive, it will appear next month.
Subscription Information
To get on and off this newsletter,

click here

or got to:

http://www.scotlandisland.org.au/signup .


To change your address, click the 'modify' link at the bottom of this newsletter or send an email to the

editor@scotlandisland.org.au


---
Follow the PON
---
The Online Local Contacts Guide
Click HERE to load
---
The views expressed in this newsletter are not necessarily the views of the Scotland Island Residents Association (SIRA), or the Western Pittwater Community Association (WPCA)
---