For many years before the rugged headland and the beautiful shore were known to the first tourists, Barrenjoey, as the whole area was called, was silent, apparently uninhabited except for a few stray cattle and goats.. These grazed on the cleared green hills where, in Pittwater's farming days, wheat and potatoes had been grown for the ever-increasing population of Sydney. Many a settler, short of milk, would lasso a goat and take it home in a boat to supply emergency milk.

A custom house and a schoolhouse once stood on the inner beach near the headland and a customs officer lived there for some years. The school was needed for the children of settlers and farmers, who attended from Careel Bay or crossed the water to the school. The custom house was established because ships had been known to enter the heads and discharge contraband without paying duty. When one large vessel, the Fair Barbarian, did so, and landed a large undeclared cargo, the authorities decided to station an officer at the heads. It is more than likely , however, that contraband continued to be landed in Broken Bay despite this arrangement. A man living in the shadow of Barrenjoey could not possibly monitor every ship that entered by day and by night.
Recognition of this fact may have prompted one customs officer, a Mr. Ross, to make and maintain the reproduction of a soldier keeping perpetual lookout and always on guard. He (or it) stood erect and on guard in front of a cave not far from the lighthouse. With white trousers, scarlet coat, and a tall helmet made of durable tin with a magnificent plume. he stood, sword in hand and scabbard at his side, a counterfeit figure of majestic authority. Since he was more than eight feet (or 244cm) tall, he was easily seen from the deck of passing ships and more than one crew, attempting to secretly slip by, believed that he was watching their manoeuvres and preparing to report them. It was said that one sympathetic captain interpreted the drawn sword as a signal of distress and entered the bay to offer assistance., The ruse was then somewhat discredited and Mr. Ross found that his well intentioned effort was not exactly approved either by the authorities or the maritime traders.

Undaunted, however, he continued to paint his soldier and keep him in repair and the always imposing sentinel stood solidly at his post until he was brought down by the most minute of enemies. An assault by a platoon of white ants devoured his imposingly sturdy legs and he fell, mortally wounded. In a simple ceremony, his cremation followed, survived only by his tin hat.
Leicester Warburton
(Next month): Something fishy with the Chinese.
Emergency Water Line Vandalised

A substantial amount of damage has been done to the emergency water line between Bells steps and Cargo.
A large number of cuts have been made to the line and a number of taps and other fittings removed and stolen.
All damage done appears deliberate and wilful
The Water Police have been notified and have investigated the damage.
Please be aware that the water line is community property and the repairs to this damage will need to be paid for out of water payments, meaning that it will take longer to roll out new lines.
Due to the need to repair the water line many line 2 users may be disconnected at the moment, please check with Cass prior to booking for water on line 2.
If you see anyone tampering with the line please contact Guyren Smith on 99994960.
An event organised by 'IslandThinking and SIRA unite to present



An Evening at History Corner with Leicester Warburton.
Leicester Warburton lived on Scotland Island for 45 years until 2002.
As a prodigious writer with a flair for communication he has preserved in words the little known details, tall tales and true, of our rather eccentric history.

This is a rare opportunity to hear him in person.
Scotland Island Hall
Saturday August 13th, 8pm
Don't miss out!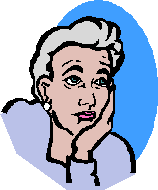 Everyone Welcome & Pass the Word
A contribution to supper would be welcome.
Contact: Jenni Cover 9997 8724 or jenni.cover@urnet.com.au

The last island stories night was so good we're having another in November - but we need stories. This is your last chance to be part of the Island Anthology being prepared by Juliette. Send stories or poems long or short, good or not-so-good to Juliette at thejfactor@bigpond.com Everyone who has lived on the island, even for a short time, has ample material. If you'd like to present an aural story (John Travers style) just let Juliette know.

Mona Vale Library Honour Roll unveiled



Pittwater Mayor Cr Lynne Czinner recently unveiled the Honour Roll at Mona Vale Library. This acknowledges the 42 community donors who donated $100 or more to the new Mona Vale Library, either in their own name or the name of a family member.

The total community donations of $5,550 to the new library enabled the purchase of a number of desired items which were not covered by Council's budget for the library fit out. These included a plasma screen television and DVD player, a portable display system, an electronic whiteboard and a system for cleaning and repairing CDs and DVDs.


Mayor Czinner said: "Pittwater Council and community thank very sincerely the generous donors who helped provide much-needed items for our new library. I am delighted that they are now officially acknowledged in perpetuity at this wonderful community facility."

There is still space on the honour board for more names and library staff are creating a new wish list of items which have been identified since moving into the new library, such as additional display space, shelving and seating, and shade for the courtyard area.

Mona Vale Library staff are now initiating a new way for community members to support it, through the Friends of Mona Vale Library. The Friends group will provide its members with an opportunity to be involved in their local library, and meet others in the community who share their passion for books and culture. Friends will receive a quarterly newsletter and advance notice of all library events, and will be able to purchase discounted tickets for events, including the Authors @ Mona Vale program, book launches, exhibitions and special "Friends only" events. Friends will be advocates for Mona Vale Library and support the objectives of the library service, with opportunities for volunteering and assisting with the organisation of functions. If you are interested in becoming a Friend of Mona Vale Library, or donating to provide "wish list" items, please contact Cathy Howie on 9970 1601.




Pittwater Community Services Grant Program

Non-profit community organisations are invited to apply for funding under Pittwater Council's 2005/2006 Community Services Grants Program.



Funding is available under the Annual Donations Program for projects meeting the social or cultural needs of Pittwater residents. One-off grants of up to $1,000 per year (minimum grant $500) will be made.

Applications open on Monday 22 August and close on Friday 30 September 2005.

For a copy of the guidelines and application form, visit the Pittwater website on www.pittwaterlga.com.au, Community Services, or contact Simonne Shore on 9970 1169, email simonne_shore@pittwater.nsw.gov.au

Commuter boat berths available in Pittwater
A local club is pleased to be able to provide a small number of permanent berths for 'commuter' type boats at their clubhouse in Pittwater.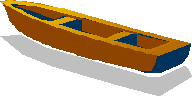 Membership of the club is required and fees are comparable with other commercially available berths in the area. For more information, contact Greg Roberts (0299799599) or Paul Purvis (0299799667)
Some good computer safety advice!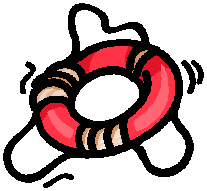 To protect yourself and to keep your computer safe, always keep your machine updated with the latest anti-virus and anti-spam software. And don't do business with a Web site that isn't secure.
Always look for signs that a site is protected and encrypted with a secure SSL certificate. Any time you're asked to give personal information on a Web page, the Web address should begin with "https:" & the "s" stands for "secure" and is your key to knowing your information is protected.
New General Manager for Pittwater

Pittwater Council is pleased to announce that Mark Ferguson has been appointed as Pittwater Council's new General Manager. Mayor Lynne Czinner said the appointment had been made following an extensive selection process that attracted an extremely high quality field of candidates.
Mr Ferguson has been General Manager at Coffs Harbour City Council since April 1998. Prior to that he was a Director at that council for eight years. He has a total of 27 years' experience in Local Government.



Mayor Czinner said she was pleased to announce the appointment "This was a critical decision for the future of Pittwater and the Councillors were impressed with the work Mark has done elsewhere and fully believes that he will bring an enthusiasm and extensive experience to continue Pittwater Council's quest for excellence," she said.

"Mark brings with him the knowledge that will ensure our many innovative achievements and environmental initiatives are continued, as well as providing new approaches to the challenges that Pittwater faces."

Sydney International Boat Show
The show runs from 28 July to 2 August at Darling Harbour. NSW Maritime is in Hall 5 where you can sit for a boat driver's licence, purchase maps and videos, ask questions about boating safety, or enter a competition to win a 406MHz distress beacon valued at $600.
Scotland Island Art Project

Many thanks to all the community of Scotland Island. I have just returned to Brisbane after 2
weeks of meeting people and learning about your inspiring community. The kindness of everyone I met was so heart warming and the creative spirit of the Island was a delight to be amongst. Thankyou so much. I will now start putting all the material together that you helped me to gather into an art work which I hope to be able to bring to you sometime in the future. Though my tick bites are gradually fading, the memory of your wonderful energy remains clear and strong. Best wishes and many thanks to you all. Judy
Want to know more about Native Vegetation In Pittwater?
Why not attend an introductory course at the Coastal Environment Centre?
Participants will get an introduction into botany, plant families, adoptions to low nutrients and fire, soils and conservation issues (endangered species and communities).
The cost of $50 includes one session at the Coastal Environment Centre and four field trips to reserves within Pittwater. Places are limited. Book by Calling Pittwater Natural Heritage Association on 9918 3368 (Marita) or 9997 5073 (Lis).