Contents
It's almost here!!: ISA Hamilton Expo Tradeshow: Tues, March 28, 2017

Expo Keynote Speaker Announced: Mr. Rajiv Anand on Smart Industry & Industrial IoT
Expo Exhibitors List

Save the Date ISA Hamilton Golf Tournament: Fri, May 26, 2017
ISA Hamilton Expo Tradeshow - Tues, Mar 28, 2017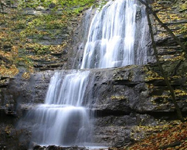 ISA Hamilton will be holding it's annual trade show on Tues, March 28, 2017 starting at 9:00am at the RBG in Burlington Ontario.The day features a keynote address, a technical speaking program, and exhibitor displays from a wide range of automation suppliers.
As always there is no pre-registration required, and all attendees are treated to a catered lunch and door prizes.
Royal Botanical Gardens
RBG Centre – Main Exhibit Hall
680 Plains Road West
Burlington, Ontario
Come and learn about the products and services from over 50 local automation suppliers. Show includes a instructional program with technical presentations on a variety of automation topics.
Keynote Address starts at 9:00am
Exhibitor Hall Hours 10:00am to 5:00pm
Keynote Announced for ISA Hamiton Expo Tradeshow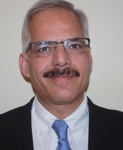 ISA Hamilton is pleased to announce the keynote speaker for our 2017 Expo trade show will be Mr. Rajiv Anand. Mr. Anand has over 30 years of experience with implementing process control and asset health systems with Emerson platforms in the power, mining, pharmaceutical and chemical industries, and is now the CEO of Quartic.ai. In his current role he provides Machine Learning and Artificial Intelligence solutions for industry.
In his keynote address, Mr. Anand will be talking about how Smart Industry concepts, including Industrial IoT (Internet of Things), machine learning and artificial intelligence are poised to revolutionize the field of automation.
The ISA Hamilton Expo tradeshow is taking place on Tuesday, March 28, 2017 at the RBG Centre of Burlington's Royal Botanical Gardens. Situated at 680 Plains Road West, the facility boasts a large exhibit hall, speaking room, and a catered how lunch. The keynote kicks off the show at 9am, with exhibit halls hours being 10am-5pm. More Mr. Anand's keynote address and biography can be found on the Expo website.
ISA Hamilton Expo - List of Exhibitors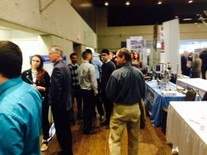 ISA Hamilton is pleased to provide a preliminary exhibitor list for our 2017 Expo Trade Show on Tues, March 28, 2017 at the RBG Centre in Burlington, Ontario. Show hours are 9am – 5pm.
Some of our exhibitors include:
Westech Industrial

Cameron Instruments

Cancoppas

Prominent Fluid C0ntrols

SRP Control

CEM Specialties

Novatech Controls

Process Instruments & Components

Delta Instruments

WIKA

Swagelok Southwestern Ontario

Mettler Toledo

JUMO Canada

Gescan

Gerrie Process Group

Cos Phi

Industrial Drive Services

TechniCAL Systems

Durham Instruments

Ashcroft Instruments

Summa Engineering

Dominic Parent

Great Lakes Industrial

Keyence

AXE Ltx (AutomationXEngineeering)

Miura Canada
Please note that this list is not exhaustive. Too many exhibitors to list!
The ISA Hamilton – EXPO is our annual technical conference and exhibition. It will take place on Tuesday – March 28, 2017, running from 9:00 am to 5:00 pm, at the RBG.
Save the Date: ISA Hamilton Golf Tournament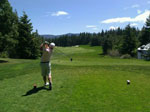 Our 2016 ISA Hamilton Golf Tournament will be taking place on Friday, May 26, 2017. Tee-off is 12:00 noon.
Our golf tournament will be taking place at Chippewa Creek Golf Club, which is about a 15 minute drive from Hamilton (via Hwy 6 south or Upper James Street). The tournament is played in foursomes with "best ball" in the Scramble Format, plus a few interesting house rules for fun.
Registration is now open! New this year! We are now able to accept both Online and Credit Card payments. Check out our www.isahamilton.com for details!
Thanks for reading,
ISA Hamilton
You are receiving this message because you opted in to receive messages from ISA Hamilton Section.
ISA Hamilton is a non-profit Canadian association for automation professionals and a local section of the ISA.