May I wish you a Happy New Year!
In March 2012, the Council invited the Allotment Federation to join it in developing an allotment strategy. The first meeting was in December 2012 and now it is coming to a conclusion.
We have been inspired by the 900 Allotmenteers, who took the time and trouble to answer the 62 question Survey. This was an amazing result. There were so many thoughtful and constructive comments that it has been adopted as the cornerstone of the Allotment Federations position. It shows the real value of allotments to all of us in the City.
The key elements of the strategy should be considered by the Council early this year and then we will need your help again in developing aspects of it. Lots of people have been interested in the strategy and have said that they want to join in again in various ways in the future, which is fantastic.
Thank you once again for being so supportive, things seem to be looking much brighter for allotments in 2014.
Best wishes for a successful new year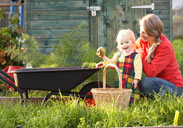 Allotment Strategy
Since we appealed for strategy working group volunteers at the Federation AGM in the spring we have been working away with our partners, collecting data for the evidence based strategy that the Council asked for. We have held monthly meetings with the Council and The Food Partnership. The working groups on 'governance', 'land use', 'research and resources' and 'consultation' have been meeting to collect evidence and data. Two online surveys took place, one for plot holders and another for those on the waiting list, all together the surveys were answered by over 1800 people!
We have also held two consultation events. The plot holders consultation event took place on November 13th, and was attended by 60 people, full details can be seen here.
We also held a consultation event for Site Reps, the first of its kind, which also produced much interesting information. One Site Rep said;

"It's the first time I can remember site reps getting together like that and speaking openly about the challenges and problems on their sites, and also telling the good things, too."
Two of the things we have to work on are the New Rules which will be based on the strategy will be designed to make allotments Enjoyable and inclusive, while we need agreement on a fair, long term pricing system that is sustainable and affordable.
One very clear message that came out of the plot holders survey was how much people appreciate allotments as a way of reducing stress.
Allotments improve mental health.

As featured in this Argus Article.
A major survey of plot holders in Brighton and Hove, just completed in October 2013 shows that 92% of plot holders either agreed or strongly agreed that allotments improved their mental health or provided stress relief. 53 % strongly agreed and 39% agreed. In the same survey a similar high percentage emphasised the benefit allotments gave through general exercise. These statistics were reinforced with individual comments that included:
"For me it's about remaining sane"


"Best de-stresser ever and so gratifying"


"I live in a flat in one of the most polluted areas of town, there is constant noise and I have no outdoor space. When I was mentally ill last year my allotment helped me get back on track. I have always valued and enjoyed having the allotment but it really hit home how much I need it and value it , when I was so poorly. "
"Having an allotment has helped me immensely with depression and has brought purpose and much pleasure to my life"
An ex plot holder told us
"It's a place I could go and relax even if I was digging. I did not need to take any anti-depressants. Now I am back on 150 grams a day, I hope this answers the question."
The space and tranquility as well as the interaction with nature on an allotment is good for mental well being. In earlier evidence provided to the Strategy steering committee it was revealed that the NHS estimates that the wider economic cost of mental illness in England has been estimated at £105 billion per year.
This is equivalent to £2,000 each year for every man woman and child in England.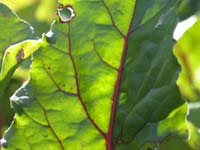 "The new strategy must make allotments stress free and ensure that more people who want to improve their mental health can enjoy allotments."
Alan Phillips, Chairman of the Brighton and Hove Allotment Federation.
The short answer is yes!
Results from the survey show many people want to grow and eat food that is organic or at least grown with a minimum of chemicals. It been said that organic food is a fad of a wealthy few that will fade as it brings little benefit. However 636 (83%) of allotmenteers disagreed. They voted with their spades, growing food with a minimum of chemicals, while a large majority of families 570 (74%) grow food organically. The survey shows that allotmenteers come almost equally from all income brackets and most are in the 40-60 age group.
96% of those who responded to the survey thought that one of the greatest benefits for them of having an allotment was healthy food and similar number enjoyed growing food to have a lower environmental impact.
"I know exactly what has gone into my fruit and veg( i.e. no chemicals) and its fresher"
"I could not afford chemical free food or fruit without an allotment"
The waiting list for an allotment
The waiting list for an allotment has been at around 2000 people for a number of years. In August it had been stated that the Brighton and Hove Allotment waiting list of 1937 was the second highest in the country. However, the feedback the Allotment Federation received from Site Reps was that they
were unable to contact many people on the waiting list when they came to the top of the list, as they had either moved away or no longer wanted an allotment. As part of the strategy process, the Allotment Federation asked that a cleanup of the waiting list took place. People on the list were asked to confirm that they still wanted an allotment. A
s a result of this the waiting list is now 842 people. If you know someone on the waiting list, please make sure that they have re-confirmed their application for an allotment.
A choice of plot size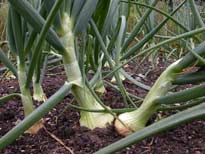 Results from the survey show that 91% of plot holders either agreed or strongly agreed that plot holders should be able to choose what size of plot they take on.
295 Comments regarding plot choice were received during the consultation including;
"It's a good idea to allow people to decide what they feel they can take on. The policy of automatically dividing whole plots put more strain on the resources available, by creating more users. For serious gardeners, it creates plots that are just too small to grow the variety and quantity they want."
"... eventually there will be no full plots left. A full plot is needed to grow vegetables and fruit for a family all year."
"I think people should have the choice of plot size but should be completely and honestly advised of the necessary hard work that an allotment can be so that a new plot holder doesn't take on more than they can handle."
The survey asked current and future tenants for their plot size choices and found that the current spread of plot sizes available (December 2013) closely matches the current demand.
Many people are happy with a half plot, and the Federation supports that choice, but our survey finds that a significant number of people would choose a full plot, along with a large percentage that only wants a 'micro bed'. Based on the evidence gathered The Allotment Federation recommend that the halving of the remainder of full plots stops and that the current provision is maintained. Plot holders should be able to choose their plot size, rather than everyone be given a half plot. We recommend that the percentage of full plots should not fall below 25% of plots.

"One size doesn't fit all, people have varying amounts of time available for tending their plots and so a choice of plot size clearly makes sense"
Mark Carroll, Publicity Officer, Brighton and Hove Allotment Federation
---
Allotment Development Fund
It seems that many plot holders are unaware that there is an annual development fund from the Council of £5000 administered by the Allotment Federation. Applications for grants from the fund must be made by site reps, but there is no reason why plot holders cant get together and come up with ideas to present to their site reps. The criteria are for projects that

Are for the benefit to the whole site

Improve the visual impact of the site for allotment holders and non-allotment holders

Improve the facilities for all plot holders on the site
We still have most of the fund available, and it must be spent by April, so we welcome applications as soon as possible. Examples of how the fund has been spent in the past can be seen here. We welcome innovative uses of the fund, especially ideas that help to develop a community spirit, items like weather proof notice boards, tea huts and communal shelters or lock-ups (small shipping containers are ideal for this). Items of machinery that can benefit all plot holders on a site are particularly useful, but there are some restrictions which apply to machinery. Please read our 'Development Fund Equipment Criteria' document at the bottom of this page for details.





Allotment Association Start Up Fund
As part of the development fund we also have an Allotment Association start up fund.
The Allotment Federation are keen to see as many Allotment Associations across the city as possible. We already have some well established Associations like RAGS, The Weald, Moulsecoomb, Eastbrook and Tenantry Down, but would like to see more. Associations can bring many benefits to plot holders, (for example highly discounted seed sales), and they also provide the best route for the representation of plot holders. The Association start up fund can be applied for to pay for things like room hire for meetings, printing and laminating of posters for gates etc.

Apply for this fund via your site rep.
As part of the recent survey plot holders were asked if they thought their site would benefit from having an Association, most agreed it would, with Whitehawk Hill agreeing the most; 70% of plot holders at Whitehawk Hill thought their site would benefit from an Association.
If your site does not have an Association representing it maybe you could consider starting one up. See this page for more details and advice on how to go about it.
RAGS Apple Pressing Day
Roedale Allotments and Gardens Society held an apple pressing day which was a great success, many wheel barrows full of apples were bought down off the plots for pressing. Days like this are a great way to galvanise community spirit.
http://www.bhaf.org.uk/page_id__576_path__.aspx
Manure delivered by tractor load. Call Perrets Farm on 843235
Chicken Manure with wood shavings, free to collector, contact message Mandy via Facebook.

https://www.facebook.com/mandy.okeefe2
Horse Manure.
F
REE TO COLLECT !
Very well rotted horse manure (no shavings in it) 95% pure manure 5% hay.
A few bags or a lorry load to share with other allotmenteers.
On going offer...open 7 days a week 9am to 6pm...no need to make appointment.
Pulborough Stud,
Blackgate Lane,
Pulborough,
RH20 1DD
Making your own compost. Video guide to getting the right balance of ingredients.
Bio-Diversity Register.
If you are interested in Bio-diversity and wildlife, especially on allotments, then this site allows you to record and share your sightings so they can be collated and checked by experts.
Brighton and Hove City Council Allotment Maintainance reports;
Please get in touch with us with any stories from your allotment site! We are always on the lookout for local stories. Also please remember that our website is a community site, which means you can post up your own pages. Its not hard to do and we will always be able to help if you have difficulties.
Best Regards,
Mark Carroll
BHAF Publicity Officer