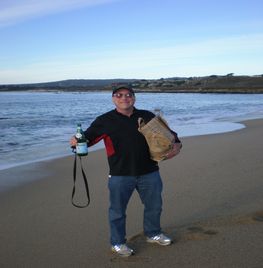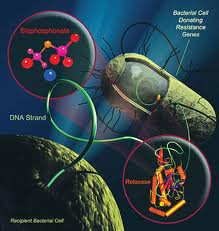 John Enjoying the Beach DESPITE

Morgellons Microorganisms Being Sprayed on Us



Knowledge = Power. Recently I was in the Bellingham Food Coop in Bellingham WA where I wanted to make a presentation in their annex building about chemtrails, Morgellons disease and how to protect yourself. Unfortunately, the guy in charge of granting permission to make presentations in this building is a highly ignorant chemtrail skeptic who flat out denied me permission, and flat out refuses to examine any information put before him.
All of us must redouble our efforts to awaken people around us!There is too much available information for this gatekeeper to continue resolutely sticking his head in the sand. I intend to go over his head to the Coop Board, because I want to warn my fellow members in this coop to the fact that we are undergoing massive biological attack and there are things we can and must do to protect our health! I will outline several of these things below. Some are new, so please read on.

PLEASE SHOW THIS FILM TO FAMILY, FRIENDS, & NEIGHBORS:
ALSO- PLEASE SHOW THIS FILM TO FAMILY, FRIENDS & NEIGHBORS, ESPECIALLY IF YOU LIVE IN CALIFORNIA, TEXAS, or FLORIDA where The Morgellons Disease Epidemic is the Worst
In this second film, especially pay attention to Billy Koch, former pitcher for the Oakland A's baseball team and his wife. Both are suffering horribly from micro-organisms crawling underneath their skin. If this could happen to a young, healthy former pro baseball player, it could happen to anyone. We are undergoing massive biological attack and it is killing people, yet this guy at the Bellingham Food coop won't let me give a talk about this because he thinks it's a joke! We need to show these films to as many people as possible along with "What in the World Are They Spraying?"
The shipping date is August 18th, if you want to preorder a copy you can here.
Also watch this program of Rense interviewing Russell Blaylock MD re Fukoshima radiation in the USA. At the end he lists several natural substances that Nasa uses as

radioprotectectants

: Garlic, Ginkgo Biloba,Ginger, Curcuma,quercitin, pomegranate extract, Alpha Lipoic Acid (due to sulfur content- you can also use sulfur) Hesperiden,

ADDITIONAL THINGS YOU CAN DO TO PROTECT FROM GETTING MORGELLONS OR CANCER FROM CHEMTRAILS-

DON'T TAKE A CHANCE AND NOT DO THESE THINGS-
YOU COULD END UP LIKE BILLY KOCH & HIS WIFE WITH CRITTERS CRAWLING UNDER YOUR SKIN CAUSING EXCRUCIATING PAIN!
1. The first step is awareness. Realize that if you do nothing, you could get Morgellons diease the way former Oakland A's Major League Baseball Pitcher Billy Koch and his wife have. Every day they live with the awful feeling of microscopic bugs crawling under their skin. They have rashes and live in constant pain. This hell is being inflicted on a growing number of people who didn't realize they were under attack, so took no precautions to protect themselves.
2. Take Megadoses of Sodium Ascorbate, the mineralized form of vitamin C. Vitamin C is not a vitamin, it is an essential co-factor necessary to catalyze a host of biochemical reactions necessary to sustain life. The most important thing it does is build the collagen, the cement like protein that binds all of our cells together. Healthy collagen resembles a densely woven fishnet. It physically blocks invading disease organisms, and when they do get through it detects them like a DEW line detecting an invading missile, and it alerts the macrophage cells, the white cells which are the policement of the body to pounce on the invader and kill it.
I take C to bowel tolerance. That means I take it until my cells can't absorb anymore and it gives me diarreah, then I back off by a couple grams til the diarreah goes away. That's how you know you are taking an optimal dose, and the amount you need can change depending on how much stress you're under. This is the sodium ascorbate I use.
You will get $5. off if you use this product code when ordering: LIH623

Sodium Ascorbate will also help protect you from radiation from Fukushima.
2. Take Organic Sulfur This is the best in the world. It is not heated beyond 271 degrees so the sulfur crystals aren't damaged by heat the way the 3 biggest selling brands are because they're quadruple heated to 468. Sulfur chelates all the toxic heavy metals being sprayed on us by chemtrails including arsenic, barium, strontium, aluminum, iron, zinc. It floods the cells with oxygen, and helps wastes exit the cells. It will help protect you from getting Morgellons disease and also from getting cancer. Cancer is anaerobic, it can't live in the presence of oxygen- Otto Warburg won a Nobel price in Medicine for discovering this in 1930, but how many people pay attention?
3. Take Spirulina- An excellent detoxifier.
You will get $5. off if you use this product code when ordering:

LIH623
4. Take Zeolite:
A good remedy to detoxify heavy metals from our body, particularly aluminum and lead. It even gets rid of radiation poisoning from plutonium and uranium 238 (nothing else on the planet will do this). Some people have even had the signs of Alzheimer's reversed by using this supplement! It is best taken in a liquid form which can easily magnetize the metals to itself and then excrete them safely from our body. You can use other forms as well if you can't find the liquid form, but it is Highly Recommended!

You will get $5. off if you use this product code when ordering:

LIH623
Please share this information with a lot more people and encourage them to watch the films in this alert. We need to awaken as many people as we can, most don't realize they're under attack, much less what to do about it! I used to work in an alternative cancer hospital. I've seen too many people die from cancer. It really bothers me to know that the ruling elite are trying to make us all sick, but we're not powerless to fight back!