History Corner
What is now known as Mona Vale Road was the path of an original road leading all the way from Pennant Hills. It joined the coast road at what was the farm of a Mr. Foley, a tenant of Mr. Wentworth. This became the site of the village of Mona Vale. Main southern starting point on the North Coast Road along the beaches once began on the shores of Balgowlah which is almost certainly now Clontarf. But the accessibility and attraction as a landing place of Manly Beach, so named by Governor Phillip because of the manly appearance or behaviour of the aborigines he saw there was usurped as the jumping off point for the road. As a result, Manly prospered as a settlement eventually growing into the world famous tourist resort it is today.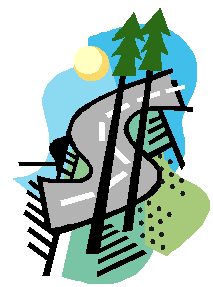 From Manly the North Coast Road wandered through the property of Mr. John Jenkins who, with his wife, had been granted 600 acres in what is now known as Collaroy. Eventually, the inheriting Jenkins daughters bequeathed the land to the Salvation Army which became a gift of enormous value. The Foley farm mentioned earlier, was of 700 acres and was originally granted to a Mr. Robert Campbell. A portion of the road to Newport is shown in old maps as Campbell's Lane and was one of the boundaries of the farm that gave Mona Vale its name. When the Foley family took over, the area was farmed most successfully and "Mrs. Foley's Butter" became a firm favourite with early Sydney families. Even today, old residents can remember the brand which persisted well into the last century.

But commercial success then, as even today, provoked envy and jealousy of unscrupulous neighbours and competitors and, sadly, Foley became a victim. His death was the first of a series of crimes described at the time as "The Mona Vale Outrages" which for some time gave the beautiful district an evil reputation. For many years Foley had suffered quietly from the covetousness of a threatening neighbour. Finally, in 1850, challenged by many petty thefts and annoyances, he called for help from the police and an arrest way made. On the evening before the matter was to come before the Court, Foley was returning from North Harbour to his home when he was mysteriously shot dead near an area known as the Black Swamp and the prosecution had to be abandoned.
Leicester Warburton.
(Next Month): Another dastardly deed at Mona Vale
Nominations for Citizen of the Year Awards
Pittwater Council is calling for nominations for its 2006 Australia Day Citizen of the Year, Young Citizen of the Year and Community Event of the Year Awards.


Nominees must be Pittwater residents who have contributed significantly to Pittwater in any field over a number of years. Such contribution must demonstrate active concern for the rights, welfare and well-being and/or advancement of others, and could have been given to individuals, community groups or the community at large.

The awards will be presented by Pittwater's Australia Day Ambassador at the official ceremony on Australia Day 2006 at the Breakfast at the Beach celebrations at Newport Beach.

Nominations must be received by 6pm Tuesday 13 December 2005 - addressed to Gay McCorby at Council offices – email gay_mccorby@pittwater.nsw.gov.au, fax 9970 7296 or post to PO Box 882, Mona Vale 1660.
For Sale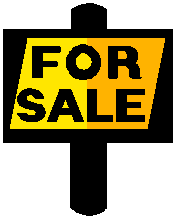 Scotland Island Residents Association is 50!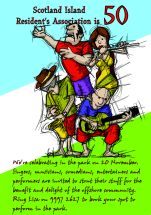 The Scotland Island Progress Society, which later became the Scotland Island Residents Association, was established in 1955. We are fifty this year and will be celebrating at Catherine Park on Sunday 20 November from 12:00 midday.
There will be a free sausage sizzle, children's games, and entertainment by and for the island and offshore community residents. SIRA is calling for island and offshore performers of all kind to perform their music, dance, songs poetry, comedy etc in the park for the delight and benefit of their neighbours. Try out your new stuff on home ground. Call Lisa on 9979 2627 to discuss and book a spot for your performance. Everyone is welcome – amateurs, dilettantes and professionals alike.

Sick of placing soggy signs on wind swept notice boards?

From mid November you can promote, advertise, buy and sell with photos on-line at

www.pittwateronlinetrading.com.au All offshore residents receive 60 days of FREE on-line classified advertising for Christmas. Look for details at your wharf mid November
Sell household items, kids stuff, building materials, your tinny or car, anything, all locally.
Publicly celebrate births, announce parties, lost and found, freebies, Community Service Notices
Business, promote your Christmas specials
Artists, writers, musicians, film makers, photographers, display your work on-line for sale this Christmas. Inquiries, contact local mum, Juliette Robertson, Scotland Island on 9979 2411 or 0418349448

SIRA Committee Notes
1. Water Supply
The roll out of the new water line is continuing on schedule. Unfortunately approximately 100m of the old water line behind the community hall was damaged during bush fire prevention measures . This section has priority for replacement.

2. Community Vehicle
The community vehicle costs are exceeding the grant funding at the rate of $200-$300 per quarter due to rising fuel costs and increased usage (additional 931 passengers and 530 trips in the last 12 months). A grant application for increased funding has been lodged with the Department of Transport however it is not expected that a decision will be made until January 2006.



3. Church Point Precinct Master Plan (including car parking)
SIRA has had significant input into the Council's Brief for a consultant to prepare a Plan of Management, the next step in the Church Point Masterplan. The brief ensures that offshore stakeholders will be consulted and that the issue of continuing unrestricted parking on the surface of the reserve will be considered in an equitable way. While preliminary estimates for underground car parking at Church Point were obtained by Council two years ago, a more detailed study is now needed to see whether the concept is feasible This will include information about the annual operating costs and potential life of an underground car park.



4. Car Park campaign
SIRA (in association with WPCA) continues to advocate strongly for the Car Parking Plan we proposed in recent public meetings. If adopted, it will yield a combined number of 500 parking spaces in the Church Point Reserve, 260 above ground (as per current conditions) and 240 underground (for those who can purchase them and pay operating costs). This means 200 spaces IN ADDITION to what we have now.

5. Pasadena redevelopment
SIRA lodged an objection to the latest Pasadena development application citing a number of deviations from Council's building code. It was one of 43 objections lodged, including several from SIRA committee members.

6. Roads and Drainage
The fire trail to the top of the island has degraded badly. The Rural Fire Service District Office at Terrey Hills has lodged a grant application for $20K to make improvements. A decision is yet to be made on whether the application is successful.

7. Envirofund
Envirofund monies being used for bush regeneration equipment and assistance re Pathilde, Elizabeth and Catherine Parks, with particular focus on asparagus weed, eharte grass and boneseed weed.

8. Communications
SIRA's official email address is: SIRAPittwater@hotmail.com
SIRA's mailing address is PO Box 70, Church Point, 2105.

SIRA notices and information are disseminated via the Pittwater Offshore Newsletter and/or posted on wharves as appropriate. For additional information please email SIRA.

9. POD 2005
The new POD has been delayed due to slow advertising response however it is now nearly complete and will be available shortly to all members.
All the Island POD's will have been delivered by Tuesday 1st Nov. If you missed out and would like a copy I have a small number number still available. Please contact me 9979 9141 and I will happy to put one in your mail box.
Deryn
Come for tea to discuss the 2006 Scotland Island Community Festival

Come for a cuppa at the community hall on 12th November at 4pm – bring some biscuits and tons of creative and imaginative ideas for next year's Scotland Island Community Festival. Denise McConnell the events co-ordinator from Manly Council will be running the meeting along with Camille Blythe project manager.


We are throwing the whole floor open for your ideas on how to run next year's festival. We had an extremely successful festival in 2004 but we are looking for new blood, new wild, exciting concepts and new committed volunteers to run the whole show. Nothing is written in stone.

We hope to divide into areas of interest and come up with tentative committees like a Writers Group, a Music Events Group, a Kids Events group, a Stall-holders group a Film Makers Group or whatever other group we need and BRAINSTORM to make the 2006 festival the best ever. The smallest contribution you can make in any way is heartily welcomed.



Please come and join us …. Show your community spirit
Melbourne Cup @ the Fire Station
Scotland Island Rural Fire Brigade invites everyone to the Station on the day the nation stops. From 2pm our TWO big screens will be showing the action, the bar will be open and sweeps will be available. There will also be prizes for the best hats so get creative and wear your favourite hat. Entry is $5 per adult, children free, including snacks. See you at the Station on Tuesday, 1 November from 2pm.

Local Artist has Children's Book Published

Another example of the talent that abounds in our local community was evident at the launch of a children's book, illustrated by one very talented Scotland Island resident, GWYN PERKINS.

A special launch a few weeks ago at the Bayview Scout Hall was attended by a gathering of invited friends, both locals and "mainlanders", who enthusiastically embraced this funny and delightfully illustrated book and kept Gwyn very busy personalising their multiple purchases. (A sell out on the day). I watched the rapt look on children's faces as parents sat reading the book to them – a sure sign of a great book.

Many of us have seen Gwyn's wonderful drawings, either at the Scotland Island Art Exhibition, illustrating this newsletter or in a limited edition of local greeting cards, and perhaps some would know Gwyn's work from his advertising days.


Now at last a publisher has recognised his talents and put him together with a writer Chris Hornsey from Melbourne and the result is this marvellous book, that is both humorous and educational, reinforcing good behaviour and social graces and entertaining children and adults alike.

The book is now available in Bookstores and would make an ideal gift for a child or adult (especially a dog lover) and I am sure you could ask Gwyn to personalise it. So if you have not yet secured a copy, get in quickly as the first print run is almost sold out.



"WHY DO I HAVE TO EAT OFF THE FLOOR?"
by Chris Hornsey Illustrated by Gwyn Perkins
Published by: Little Hare Books RRP $24.95 Reviewer June Lahm
TV versus live theatre ?

Iskybibble is returning to Pittwater for a very limited season. Previously seen on the Northern Beaches in 1996, this live stage show is real children's theatre with a story more than a panto.

Producer and co-writer Martin Erdman says that there is a sad lack of live theatre for children and too much television. TV is often violent, and studies have shown that too much viewing can stunt brain growth. Erdman believes that television seldom allows children to use their imagination, whereas a stage play with its painted sets, colourful costumes, fantasy characters and room for plenty of audience participation can provoke imagination and be an important part of a child's development as well as fostering a love for live theatre in later life.


The Adventures of Iskybibble had its premiere performances at the Sydney Opera House in 1976 to wide audience and critical acclaim. The play with it's original story, music and songs, has been seen by thousands of people since its introduction, and has received rave press reviews. Now, the Scotland Island Players will present just four unique performances in December 2005 with a dedicated local cast directed by Martin's daughter, Rebecca Erdman.



Whilst the play has its hero (Iskybibble) there is the Wizard who performs magic, two crazy, zany witches who the children laugh at, a villain to 'boo', the beautiful princess who the little girls admire and dream of becoming one day, plus a live band on stage to provide the music. Also participating in these performances will be children from Trudy Engler's Dance Studio who take the roles of the King's courtiers and the chorus in the Magic Forest.

Church Point Ferries will run a return ferry trip from Newport Wharf to Scotland Island at normal local fares for the two afternoon (3pm) shows, leaving Newport at 2pm and returning approx 6pm - making this a great family outing.

Performances will be held on Saturday 10th December at 3pm & 6pm and Sunday 11th at 11am & 3pm. Tickets cost $10 for children and $15 for adults plus $2 booking fee per ticket if paid for by credit card over the phone.
Cast members include Paul Burchall as The Wizard, Bob Blackwood as The King, Kaitlyn Burkett as Iskybibble, Julia Franki as The Queen, Sarah Bookey as the Little Star, Gordon Floyd as Mr Dark, Marie Minslow as Izzy the witch, Colin Monger as Dizzy the other witch, plus The Courtiers - Matthew Bell, Sarah Bookey, Lauren Byrne, Chloe Guthrie, Jasmine Hall, Christopher Monger, Michael Monger, Harry Wallimba and Isabella Morgan.

The music is presented live by Tim Byrne, John Marshall and Graeme Richmond.
Tickets can be purchased from Rosemary at 'The Lodge' and Annette at 'The Point' or by calling Martin Erdman on 9997 1403.

With only four performances this show will sell out quickly so book now!!
The ferry journey is limited to fifty passengers only per trip, so early booking is recommended.

For more info, photos etc. please call Martin Erdman on 9997 1403
Characters & artwork copyright Erdman/Smith 1970
Hatched, Matched and Dispatched
To Harriet and Jeremy - a girl, Imogen Nyanza Stacy on Wednesday October 12th at 6lb 1/2 oz - loads of black hair. Congratulations!
Commuter boat berths available in Pittwater

The Royal Prince Alfred Yacht Club is pleased to be able to provide a small number of permanent berths for 'commuter' type boats at their clubhouse in Pittwater.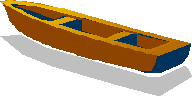 Membership of the club is required and fees are comparable with other commercially available berths in the area. The RPA Open Day is on the 6th NOV (SUN), and the Club is actively seeking members. For more information, contact Greg Roberts (0299799599)
Free Workshop
As part of the "Sustainable Living on the Northern Beaches" program come along to our free workshop learn about the toxicity of everyday cleaning products, and how to make safe cleaning alternatives that are gentle on your family, and the environment and are so much cheaper! Come along and make a non-toxic cleaning product to take home.

When Sun Nov 20, 10.00am - 12.30pm

Venue Scotland Island Community Hall
Places are limited and bookings essential. Please call the Coastal Environment Centre on 9970 6905
Additional information:
This workshop is a follow on from the Pittwater Council waste survey. Teresa Rutherford is a great presenter and lots of fun. On the day participants will not only make alternative cleaning products, but will walk away with things like a laundry soap powder made from hand soap, bicarb, wash soap granules and borax and also a moth ball sashay made with lavender oil.
Island Treasury of Short Stories, Poems and Anecdotes
Our Island Treasury of Short Stories, Poems, Anecdotes is filling up but time is running out.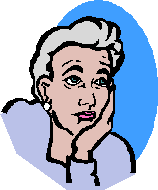 We need your material for the final Island Thinking Night which will explode with more laughter as locals read their material. Don't miss your final opportunity to be published!!

Our Island Treasury of short Stories, Poems, Anecdotes is filling up but time is running out.

Don't miss your opportunity to be published!!
Send your short story, poem or anecdote, capturing the essence of offshore living to: juliette@thejfactor.com.au by the end of 2005.
We will have one more hilarious but final Island Thinking "Stories Night" in January where authors can read their work. Date to be announced.
30-Second Stress Buster Exercise For 'Racing Around'
Do you find yourself racing around all day at work?


Are you chasing deadlines and always 'running off' to meetings?
Do you feel as though you are 'running round in circles'?
The Melbourne Cup entries will have undergone specialised training to run in that race. Their schedules will have included plenty of time to rest and recover. If you are constantly pushing yourself you will be putting your system under huge strain: raising blood pressure, weakening your heart, and prematurely aging your cells. Take time out periodically, even if it is only for 30 seconds to slow yourself, and your nervous system down.
Here is a short breathing exercise that is appropriately called Victorious Breath: -
For those of us who remember Star Wars, this is also fondly known as The Darth Vader breath too.
The aim is to breathe in and out of the nose, while slightly constricting the throat, for 30 seconds.
Narrow the passageway by half-closing the epiglottis (the piece of cartilage at the top of your voice box). If you have difficulty locating this, have a go at sighing and noticing which area of your throat constricts.
The breath makes a slightly rasping audible sound. Try to regulate the noise so that it is just loud enough for you to hear, but so it won't disturb your neighbours.
As you breathe listen to the inhalation and exhalation, and make the tone as smooth as you can.
If you can look down cast or close your eyes during this process, you will enhance the relaxation effects. At the end of the process notice how much calmer you feel, how your blood pressure has lowered, and your heart has relaxed. ..with thanks to ZenatWork

Home Fresh Direct
Quality fruit and vegetables delivered straight to SCOTLAND ISLAND
and adjoining bays.
FRESH……CRISP…..DELICIOUS……
SMALL BOX (2-3 People) $20.00
LARGE BOX (4-6 People) $30.00


WHAT'S IN THE BOX


Each box contains 13 to 14 varieties of seasonal vegetables, fruits and salads.

Average Weekly saving of 20%

PHONE Merrilyn NOW!!! 9401-9250 Mob: 0414 854 579
SIRA presents Cyndi Boste in concert
at the Scotland Island Community Hall – 8:00 pm. 3 December 2005.

Cyndi Boste is a contemporary, alternative, country singer-songwriter from Melbourne, Australia appearing for one night only on Scotland Island.


You can't pigeon-hole her music, or the artist herself, in a specific genre. Boste's work can't be tagged conveniently. Whilst it is true to say there is a country flavour, there's also a strong blues/roots component, which, combined with her singer/songwriter style, delivers a unique musical experience that skirts many boundaries. (Think Lucinda Williams.)



Her rich, soulful voice can penetrate the hardest of hearts. It's raw sugar and milk... blue cotton and silk. This is country with a twist, blues with a twang, and everything in between.

To those who know her work, Cyndi Boste is more than their favourite Alt Country singer/songwriter: she's a passionate cause. Type her name (rhymes with 'toast') into Google, and of the 600 or so results – from Australia and overseas – most will be rave reviews of Cyndi's first three critically acclaimed CDs and her riveting live performances to spellbound audiences from Copenhagen to Coffs Harbour via Berlin, Battersea and Bellingen.

Check out her website and listen for a taste of her music. www.cindyboste.com.au

To book tickets, email Gordon Floyd at floydcbg@ozemail.com.au or ring 9997 2035. OR tickets at the door (cash only).
Asparagus Day Out was a big success. We counted over a dozen bags full at Tennis Wharf, and many at Halls Wharf as well.

Bush Regeneration Groups
Join in beautifying and restoring our island and the foreshores! The following bush regeneration groups are meeting in November.
 Top of the Island, Elizabeth Park, Saturday, November 5, 9-12. Come for all or part of the morning! Morning tea, all equipment and convivial company provided free.
 Catherine Park: Sunday, November 13, 10 pm to 12 pm. Bring something to eat/share.

Weed of the Month: Ochna (ochnaceae)

You may not be aware that the pretty, glossy-leaved shrub now sporting red flower-like sepals is a noxious weed. Because they are at their most showy in the spring and summer, it is easy to spot them, so now is the time to get rid of them before birds eat and then disperse the seeds.



To effectively remove them, use sharp sequiturs to vertically scrape the stem cut the stem near the ground. Within 30 seconds paint the scrape with Roundup. Repeat on the other side of the stem. Scape this stem and paint it with Roundup. You may need to do this again in a few months time. Don't try to pull up the plants as their roots can easily break and then regrow.

Put all the seed branches into a bag and put them in the rubbish. In fact, if you're too busy to cut the plant down and paint it with Round-up, bagging the seeds will at least stop the weed from spreading.

Local Real Estate Agents:
Government Organisations:
Emergency Contact Numbers
NSW Police: 000, general information 9281 0000
Broken Bay Water Police 9979 4944 or 0412 162 093
NSW Fire Service: 000, general information 9265 2999
NSW Ambulance Service: 000, general information 9320 7777
Rural Fire Service: 000, general information 9450 3000
State Emergency Service, Warringah/Pittwater SES: 9486 3399
National Parks & Wildlife Service: 000, general information 9457 9322
Dept of Community Services: general information 9977 6011
Sydney Water: 132 090
Energy Australia: 131 388, (ah) 131 909
Emergency Scotland Island Water Contacts: click here for information (while online)
Airlines, Buses and Railways

Weather
Join SIRA You can now join the Scotland Island Residents Association by clicking here. Please print the page you see and return the completed form to SIRA at this address: The Treasurer, SIRA, PO Box 70, Church Point 2105. Please NO CASH. Contact SIRA at sirapittwater@hotmail.com

Join WPCA

To join the Western Pittwater Community Association, contact Larry at larrye@aftrs.edu.au or click here or phone 02-9979-5026 for more information.
Archived Newsletters A complete set of past electronic newsletters since May 2000 can be found and read at http://www.scotlandisland.org.au/newsletters/archive.html or by clicking here

or by visiting the Mona Vale Library. The Scotland Island website is at www.scotlandisland.org.au
The future of this newsletter is in your hands. More than 700 residents and friends read this electronic newsletter monthly. Please tell your friends and neighbours to subscribe. If you are particularly literate in matters computing, you might like to help them follow the very simple path to subscription. It is easy to join. Simply click here to join, leave or change options or go to following address: http://www.scotlandisland.org.au/signup
Finally:
If you would like to contribute to this newsletter it's easy!. Send an e-mail to the editor by clicking here. Type your short contribution (100 words would be fine) and assuming it is of general interest to the community, does not include matter of a political nature and is not offensive to your neighbours, it will appear next month.

To get on and off this newsletter, or to change your options, - click here or got to: http://www.scotlandisland.org.au/signup
The views expressed in this newsletter are not necessarily the views of the Scotland Island Residents Association (SIRA), or any of the associated Pittwater Offshore Resident's Committees