DKGNA Fall Test SLC
2019 DKGNA Raffle
2020 DKGNA Test Schedule
Join the DKGNA
Will be available on the DKGNA Webpage
Tyler Smith, Vice-President
Tony Dolle, Secretary
Marianne O'Leary, Treasurer
Jörg Kaltenegger
DKGNA Director of Testing/Director of Judging Development
If you wish not to receive this newsletter please email
Newsletter@dkgna.org
to be removed from the list.
DKGNA SOLMS TEST
and ZUCHTSCHAU
Salt Lake City, Utah
Saturday September 28th 2019
by Jeff Martin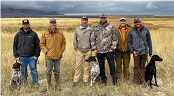 The DKGNA club held a very successful Solms and Zuchtschau 45 minutes south of Salt Lake City on the Wasatch Wing & Clay grounds for pointing and drag work and the Lee Kay dog training ponds for waterwork. The area had experienced an unusually dry summer but all weather reports were now showing a record breaking 90% chance of over an inch of rain accompanied by 15 mph winds. This had judges, organizers and handlers even more nervous than usual.
Test Director and judge was Mark Peasley, San Carlos, CA with Senior Judge and SZR Jeff Martin, Penticton, Canada doing the Zuchtschau. They were ably assisted by the longtime Drathhaar owner and judge Todd Synoground, Tri-Cities, WA who has stepped up a number of times to help our club in 2019.
The test coordinator position was ably handled by Mike Albert who by far had the biggest responsibility coordinating the convoy of gallery, entrants, game, bird planters and myriad of other details that go into running a successful test. Mike has his first DK and handled her to a Solms prize 1 perfect score in 2018 and handled the coordinator responsibility with the same cool demeanor, well done.
Initially 5 dogs were entered but this was reduced to 3 in the week leading up to the test with first time owners doubting if their summer of training was enough to successfully pass the test. The Solms is a big step up from derby level but not an impossible task and nowhere near the diversity or spit and polish expected at VGP level . As the rules state "The training for practical hunting purposes is primarily completed by this stage". A Solms candidate can be anywhere from 12 to 24 mths and is a great test to showcase dogs that mature early and can be used for versatile hunting at this young age. It's a mistake for new owners to avoid this test, it's a measure of your training for sure but it is also a learning experience second to none, you can't beat jumping into the fire if that's what it takes. A dog is allowed to compete in 2 Solms, 2 AZP , 2 HZP and if necessary 2 VGP to prove its worth breeding, so there is plenty of other opportunities if that's the goal.
Entrants and results were as follows:
Bama vom Hochland #0853/18 ( Payton vom Kings Crossing/Jinx vom Keljer) a 15 month old DK female owned and handled by Andrew Jorgensen. Her field search and pointing were very good on both opportunities. She is a smallish medium sized brownschimmel and was difficult to see in the tall dry grass cover.

Sales for the 2019 DKGNA Raffle are doing GREAT. We are closing in on our goal of sell 125 tickets but we have not reached it yet. We encourage all members to sell their tickets and get them turned in ASAP. DK owners just like us are happy to participate and help raise funds for various projects that benefit worthy causes.
This is the time to help ourselves and benefit the educational efforts of the Deutsch-Kurzhaar Group North America (DKGNA), a 501(c)(3) non-profit. The group's annual raffle is here and the prizes are phenomenal. DK owners just like us are happy to participate and help raise funds for various projects that benefit worthy causes.
For starters, the lucky winners will have his/her choice of three great prizes. First a four person three-day hunt at Hunt Oregon, LLC, near Pendleton, OR, (valued at $12,000). Second a Berretta 686 Silver Pigeon over/under shotgun. This is a two-barrel set – 20/28 gauge - valued at $3,675. Third, a two person two day wild boar and quail hunt at Alger Flats Outfitters, in Perdues Hill, AL. Click here to view Raffle Flyer.
The Hunt Oregon trip is for four hunters for three days and four nights. All meals and lodging for the hunt are included and there is a daily hosted open bar. Hunts take place on the Cunningham Sheep Company ranch, famous for its upland bird habitat and wild bird numbers. This is one of the oldest family-owned ranches in Oregon and has only been hunted by the family and their friends until recently. The trip includes transportation to and from the Pasco, WA, airport and bird processing is included. Hunters are responsible for their licenses and ammunition.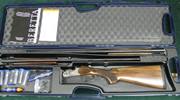 The Berretta 686 Silver Pigeon over/under shotgun is a two-barrel set – 20/28 gauges, the perfect gun for an upland bird hunter.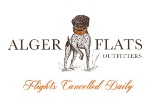 The Alger Flats Outfitter hunt is for two hunters for two days and three nights. All meals are included. The hunt includes the opportunity for wild boar and quail.
Winners for the raffle will be drawn after November 1st or when the number of sold tickets reaches 125. Tickets are $100 each and all proceeds benefit DKGNA events and its educational efforts.
The first person drawn in the raffle gets his/her choice of the top prize; the second person drawn gets second choice. The third person drawn will receive the remaining raffle prize.
This is the only fund-raising event held by the DKGNA each year and the funds support the group's testing, training and educational activities. Each DKGNA member will be receive four raffle tickets which the board hopes the members will purchase or sell to a friend or relative.
Members are encouraged to split the cost of the ticket(s) with friends, family, hunting buddies, co-workers and others.
~~~~~~~~~~~~~~~~~
2020 DKGNA Testing Season
As the 2019 DKGNA Testing Season comes to an end the Board of Directors is already hard at work on the 2020 season. First we need to establish what dogs we have that need to be tested, in what tests, and where are they located. To that end we ask that each DKGNA member ask themselves those three questions and provide the information to Jörg Kaltenegger, DKGNA Director of Testing at:
TD-DOJ@dkgna.org
Additionally, the Board has been inundated with requests to host tests in 2020. We are very excited about the future and our ability to increase our testing schedule. The DKGNA Board welcomes all inquiries and will evaluate each on their merits. We need to both serve our members and be financially responsible. To that end the Board is creating a "Criteria for Hosting a DKGNA Test" which will be available by November 1st. We will be asking that each individual or group that wishes to host a DKGNA Test in 2020 review and complete the "Criteria" for review by the Board.
The Board will make the decisions on the 2020 tests dates and locations based on the feedback from the members on:
The number of dogs we have to test

Which tests the dogs require

The location of the handlers

Does the site have adequate land, water, and forest necessary to host the requested test

The knowledge of the Test Coordinator enabling them to support the test, the judges, and the handlers to ensure the success of the test

Availability of Judges and costs related to their travel, housing, and local transportation

Opportunities to do outreach to the public about the breed

Which locations can best serve the members and interest of the DKGNA
Remember, we need to both serve our members and be fiscally responsible to the DKGNA.
Please get Jörg the number of dogs you have to test, in which tests (Derby, Solms/AZP, VGP, ect.), and your location ASAP.

The Deutsch-Kurzhaar Club North America looks forward to our second year as a member of the DKV and looks forward to becoming a trusted and vibrant promoter of the Deutsch-Kurzhaar in North America. Join the DKGNA now and your membership will be good through December 31, 2020.
The DKGNA Board of Directors continues to work hard to position the club for success. It is our hope that the DKGNA will be a model club where DK enthusiasts can work together to educate all interested persons in the techniques of training, breeding and caring for Deutsch-Kurzhaar dogs; to conduct tests; to promote responsible breeding of DK's; foster, improve, promote, and protect the DK's in North America; and promote the interest of wildlife by fostering ethical hunting and the conservation of game through educational programs, the use of properly trained hunting dogs, and other means.
In an effort to promote youth participation in the DKGNA the Board of Directors has established a special category for members 17 years of age and under. These Youth members will pay half of the regular dues fees and be non-voting member same as family members.
To become a member of the DKGNA please complete the membership application form by clicking – Membership Application. This fillable form will work in you Internet Explorer or Chrome browser, it will not work in Fire Fox. You can submit electronically and you will be billed and can submit payment through PayPal. You can also print your application, enclose a check, and mail the package to the address on the application.
"I no longer listen to what people say. I just watch what they do. Behavior never lies."
Winston Churchill
~~~~~~~~~~~~~~~~
Reproduction of any contents by permission only