We hope to find you in a good summer mood, whether you are travelling, on a relaxing holiday on the beach or in the mountain, or on your working desk.
In the July newsletter we have included news bits about Sofia Sport & Healthy Life – the only hotspot in Bulgaria providing businesses with a good opportunity to showcase their latest products and to put new partnerships in motion, inspiring more people to choose the sport-oriented and healthy living.      
Have a nice reading and a great summer!

Useful Links: 

General Info

Brochure

E-bulletins

Organizer: Via Expo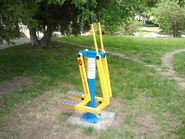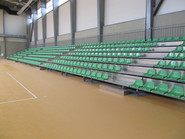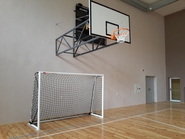 More and more investments in sport 
Interview with
Theodor
Kekevsky, Ruse
Sports -
manufacturer of
sports equipment
and exhibitor in
Sofia Sport & Healthy Life
2015. 
Mr. Kekevsky, Ruse Sport offers a wide range of products. On which of them will you emphasize during the exhibition?
Ruse Sport is a company in the field of sports equipment, well-known on the market for more than 20 years. In the past few years, we have developed many new products for football, basketball and street ball, outdoor gym and mini golf. Our focus will be precisely on them.
What
results do you expect

and which are

your potential clients

?



Our clients

are

construction companies

,

companies trading with school supplies

, hotels,

schools, sports

clubs

and municipalities.

Our partners abroad

are

traders and

manufacturers

in the industry,

as well as

private

individuals

. At

Sofia Sport & Healthy Life

we

expect

a wide range of

potential customers to express interest.
There is a boom in construction of outdoor fitness in the cities. The municipalities are becoming more active with increasing interest in the European programs. Which are the most popular products and will you surprise your customers with new solutions?
Over the last 10 years in
Bulgaria
we are observing a development of outdoor sports - this includes not only fitness, but also football, badminton, volleyball and street ball.

To read the full interview, click here
Key Diffusion has joined Sofia Sport & Healthy Life
In our next newsletter, expect an exclusive interview with Mr. Lyubo Ganev, one of the most famous, top-ranking Bulgarian volleyball players. His company, Key Diffusion presents global brands on the Bulgarian market: Asics (sneakers, clothing and accessories), Onitsuka Tiger (sportswear and shoes), Eastpak (backpacks and accessories - a global lifestyle brand) and Mikasa (balls for various sports).


Dermatoglyphics reveals the hidden potential in people - 
Interview with Radoslav Hanchev, Deputy Director of Genetic-test – exhibitor in Sofia Sport & Healthy Life 2015
The company Genetic-test was established in 2011 and is successfully developing as a franchise. In which countries are you already present and is there an analogue of your products on the Bulgarian market?
Presently, Genetic-test company is actively developing a partner network including over 1,500 representatives in various cities in Russia, Ukraine, Kazakhstan and other CIS countries, Bulgaria, USA, Italy, Czech Republic and others. With each day the number of our partners is growing! Our product is based on the science of Dermatoglyphics (scientific study of fingerprints, lines, mounts, and shapes of hands) and is unrivaled, both in Bulgaria and throughout Europe.
What is the purpose of your participation in Sofia Sport & Healthy Life exhibition?
Our goal is to introduce our innovative product to the public, and thus to provide the opportunity to many sports organizations, clubs and federations to perform an initial selection of children and adolescents for a specific sport. Last but not least, everyone who passed the test will be able to answer many questions related to their physical abilities and genetic predisposition to a particular disease. All of this will be useful for the future lifestyle of the tested person.

To read the full interview, click here
 

 

 

 

The Bulgarian Sports Development Association supports the Exhibition 
The Bulgarian Sports Development Association was established in 2010 and is a non-governmental organization in public benefit, committed to the development of Bulgarian sport and working to improve and raise sport culture in
Bulgaria
. 
We believe that sport should be part of the modern life of all people and should create in them values such as motivation, discipline, fair play. Sport is also an excellent way to prevent many of the societal problems such as social exclusion, violence, crime and addictions.