America's Rubber Stamp Paradise since 1991!
Limited Quantities on all Bargain Basement items
so Rush Over now before the good stuff is gone!
Just click on either picture above or
When you're finished shopping,
Are you checking out our Blog regularly?
This Globe by DeeDee Catron
is just an example of the projects
you'll find there... with instructions and
in some cases, free templates to download.
New project by our fantastic
every Monday, Wednesday and Friday.
Lea Cioci's fun card below to visit
If you use the image code provided on our
we will send you a free grab bag
To qualify, it must be a permanent link
on your blog sidebar or website homepage.
with your blog or website URL
after you've linked us to claim your free grab bag...
be sure to give us your name and address
so we can send out your FREE Grab Bag!
Highlight the text, then click Ctrl C to copy it.
Then paste to your blog by adding an HTML gadget
or upload the html code to your Website!
by clicking on the logo above.
Just Click to stay updated.
Frankenstein Card by Joe Morgan

.
Each Month, we offer a $25 Gift Certificate
for the winning card on that month's theme.
Halloween is October's theme and there's still time
to enter by posting a card on our Facebook Page.
September's winner of our Steampunk Theme
was Cheryl Lindsay... great card, Cheryl!
Check our Blog for November's Theme.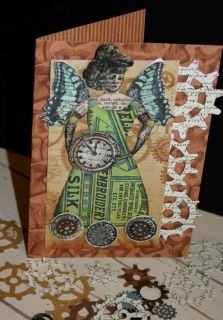 And don't forget to check
Please spread the word to any lists you're on
and to your stamping friends. Thanks.