Please Check out our new book Faith for All Things which will provide you a solid foundation of faith that will endure in these times!
This book can be ordered from Lulu Publishing. The price of the book is determined by Lulu and we have elected to take no portion of the profits. This is the only option for the latest print version until we order our own copies for free distribution.
Free PDF Version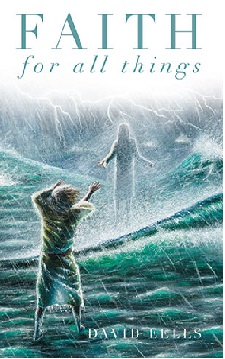 We are very excited to have now the book Sovereign God translated in Swedish
Lennart Einald finished the Swedish Translation of Sovereign God free on our site
Lennart
We have consolidated our Prayer Request/Elders contact email to one email Address Below, Please direct all requests to:
Elders@unleavenedbreadministries.org
If the Internet's domain name servers ever go down, you will not be able to reach any website by its domain name (like ubm1.org). Instead, you will have to know each website's IP address. For example, UBM's IP address is 148.72.127.169 (updated 9/3/19) and our mirror site's IP is 159.100.184.195. This would need to be entered into your browser's address bar in place of a domain name, as such: http://148.72.127.169/. We also have a phone number (712-770-9464) we will use to leave recorded messages, if possible. Make sue you're on our e-list so we can always reach you by email.
Learn from God's Vaccine Book
7 simple steps to be
immune
from plagues/pestilences
Please do not reply to this email. Click here for a list of ministry contacts. Click here to read archived newsletters. To unsubscribe from this e-list or to change your registration information, click the link at the bottom of this email.