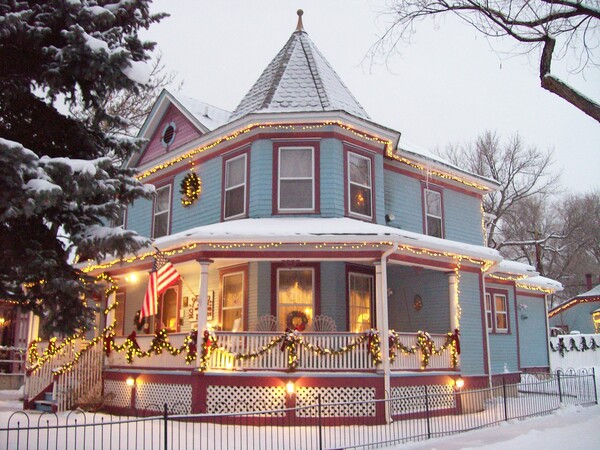 This month, Veterans Day recognized the importance of those who have served and are currently serving in uniform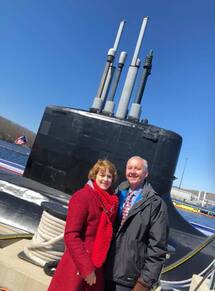 . What you might not know is that Holden House is a Veteran-owned business and here at Holden House, we appreciate the sacrifices our men and women in uniform have made to protect our most precious freedoms. If you are a Veteran or currently serving in the military, we offer an ongoing discount for your stay all-year long. Just mention your military service and we will apply your discount when you book by calling 888-565-3980 or online at HoldenHouse.com. Welling Clark, innkeeper-owner, served in the U.S. N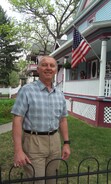 avy aboard the USS Ramsey and USS Denver, among his other U.S. Navy assignments. Welling graduated from the U.S. Naval Academy and was enlisted prior to his time at the Academy. He most recently served on the commissioning committee for the latest and fourth USS Colorado (SSN-788) where he and Sallie (photo at right) attended the ceremony. Welling is also a member of the local Navy League. The first USS Colorado was a three-masted steam frigate named after the Colorado River and was commissioned in 1858. She (the ship) participated in many Civil War battles including the Union Navy's Gulf Blockading Squadron. What you may not know is that the Colorado Springs Pioneers Museum features a historic display of the USS Colorado, a free City-owned museum you can visit and just a short one mile drive east of Holden House.
---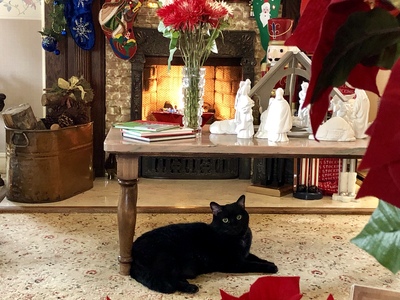 At Holden House, the holidays are especially jolly with Christmas trees throughout the inn and happy cheer to make your stay relaxing and romantic.
Y
ou will find three side-by-side Victorian homes, situated in a residential area just one mile west of downtown Colorado Springs, one mile east of historic Old Colorado City and four miles from quaint Manitou Springs. Within our adjacent complex o
f three Victorian painted lady homes, we feature the turreted Main House, the Rose Victorian and the Carriage House, each with two separate and well-appointed suites.
While the world of travel has changed with an increasing number of alternative overnight accommodations, you can be assured that Holden House is dedicated to maintaining the overall quality, hospitality and cleanliness in our traditional boutique-style inn, combined with a delicious gourmet breakfast served each morning. Our off-street parking areas makes for easy in-easy out.
Full Breakfast, Welcome Cookies, 24 Hour Coffee/Tea and Afternoon Snacks and Wine/Beverage Included! Each morning, our guests are treated to a complimentary full breakfast that's included in your room rate and served in the main house dining room. An optional breakfast served ensuite is also available for an additional fee. In addition, we will prepare an individual evening snack tray and glass of wine or beverage that you can take to your suite or enjoy in one of our many common areas, indoor or out. Onsite you'll have access to a K-Cup Coffee maker with a limited selection, so feel free to bring your own K-Cups if you have your own favorites. We also have a hot water kettle and a hot tea selection available during your stay.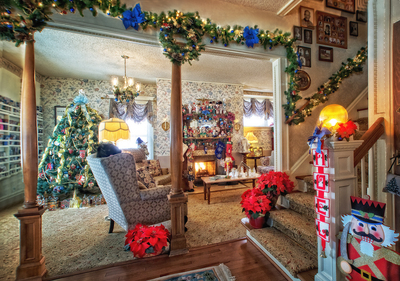 Our Romance and Discount specials keep our guests coming back time and time again. Check out the latest packages to make your stay even better!
Fireplaces to cozy up... each of our six lovely suites feature private baths, sitting areas and fireplaces, the perfect place to cozy up on cool evening after a day of shopping or sightseeing. Just a short distance to historic Old Colorado City, Manitou Springs and downtown Colorado Springs, you'll find Holden House a great central location for shopping, dining, art galleries and outdoor places such as Garden of the Gods. Our resident InnCat Mingtoy loves to greet our guests in the Main House. If you prefer pet-free accommodations, choose the Rose Victorian or Carriage House suites.
STAY 3 AND GET 3RD FREE OR STAY 2 MIDWEEK AND RECEIVE 2ND NIGHT 1/2 OFF! Apply the package discount at online checkout or call 719-471-3980 to reserve with a personal innkeeper. #BookDirect now. (not valid on existing reservations or with other discount offers and must be mentioned at time of booking). Only valid by booking directly through our official Holden House website or by calling the inn directly.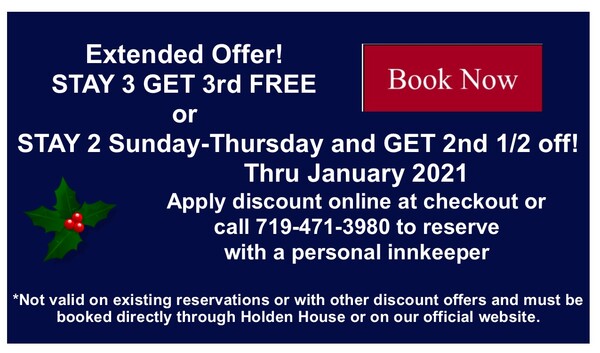 ---
INN THE KITCHEN WITH HOLDEN HOUSE - It's an Easy Eggs Fiesta Morning!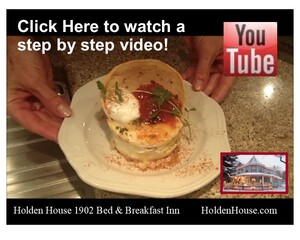 Ingredients: Needed: 12 Individual Soufflé' or Ramekin Dishes (5- 8 oz.size)
12 oz. Cheddar Cheese (1 oz. per person)
Bacon Bits or Crumbled Cooked Bacon
Mild Picante Sauce for topping
6 Snack Size Flour Tortillas (1 tortilla/2 persons)
Cilantro (fresh if available)
Directions: Well grease soufflé' dishes with non stick spray and break two eggs into each dish. Slice tortillas in half and place in dishes with flat edge down and outside eggs to form a U shape around outer edge of dish. Use tin foil around tortilla edge to prevent burning during baking. Top with 1 oz. slice of cheddar cheese and crumbled bacon or bacon bits & sprinkle with a dash of cilantro.
Temp. and Time: Bake at 375 degrees for 30 minutes or until eggs are done, cheese is melted and tortilla is slightly brown. Remove from souffle dish using a knife to loosen edges or as an option, serve in the ramkin. Top with a dab of sour cream and tsp. of picante sauce. Sprinkle a dash of cilantro on top and serve on a plate. Garnish with additional parsley if desired.
Number of Servings: Makes 12, but can easily be adapted for more.
---
CHECK OUT OUR UNIQUE LOCAL SHOP AND RESTAURANTS!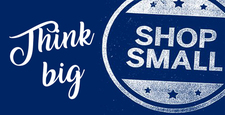 Because we live and work in our historic Westside neighborhood, we wanted to share just a few of our recommended shopping and dining districts and a perfect place to find a unique Christmas or holiday gift.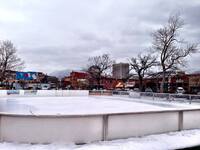 A N(ICE) Time to Visit!
Downtown Colorado Springs has officially opened an outdoor skating experience to welcome in the holiday season. Skate rental is included in your $9 admission price and due to current health guidelines, reservations are required. Make your
reservation online at the Skate-in-the-Park website
.
Want restaurant tips? Read our Blog Post
about why staying at Holden House is the best place to dine in (for your included breakfast) and dine out (for lunch & dinner) with great referrals!
When you arrive, our innkeepers will help you with your selection of cuisine and restaurants, no matter your culinary tastes and budget.
We'll also be happy to call ahead to ensure there is seating available during local and state social distancing requirements. Our restaurants also offer takeout and upon request, will be happy to provide plates and utensils for you to enjoy in our common dining areas, both inside and out, or in your room should that be your preference. Looking for some pre-holiday shopping? We're close to several unique shopping districts to find that perfect gift!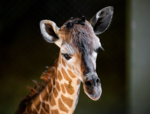 Oh Baby BB!
During your stay, you'll want to visit the Cheyenne Mountain Zoo to get a
glimpse of our newest female giraffe arrival, BB. BB was born to 8-yr old giraffe Bailey on September 28
, 2020 and has been a local fav since her welcome into the worl
d. Our local zoo is situated on the side of Cheyenne Mountain offering stunning views among animal habitats, and boasting the largest giraffe herd in North America where you can get up close and personal to feed these amazing animals in the zoo's African Rift Valley Exhibit. Learn more about hours and admission.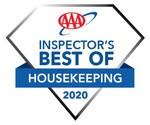 As a AAA Diamond "Inspected" property, we continue to receive excellent housekeeping ratings, including our award for "Housekeeping Excellence".
Here at
Holden House 1902 Bed & Breakfast Inn
, our innkeeping staff has over 150+ years of combined experience in the hospitality, restaurant and medical fields with an average on-the-job training knowledge of 25+ years each. Our inn first opened its doors in 1986 and is still under the same ownership today of Sallie & Welling Clark, ensuring staying power and meticulous attention to detail. Here are just some of the ways in which we are continuing our commitment to provide a clean and safe stay, especially during the current public health situation. Read more...
and... it's not too early to plan

for the Christmas Holidays

Read our Holden House Blog

for inn updates,

recipes and more!

VIRTUALLY YOURS...

TAKE A HOLDEN HOUSE

What Our Guests Are Saying -

We (a couple) stayed in the Rose Victorian's Pikes Peak Suite. We picked this suite because it was very roomy with a bedroom with a private balcony, a nice sitting room, separate kitchenette and bath. We opted for the "Romance package" mainly because we wanted to take advantage of the full breakfast on our private balcony. The breakfasts were delicious. They also had an evening wine hour with cheese, fruit, crackers, vegies and dips. The onsite managers were very friendly and accommodating! Due to Covid 19, they adhered to health and cleaning protocols. We were very comfortable and felt safe during our 3 night stay!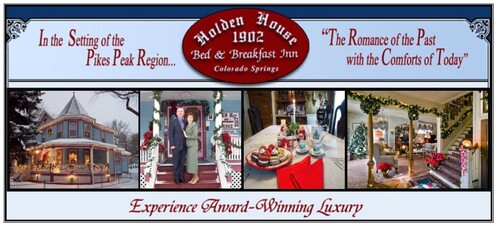 1102 West Pikes Peak Avenue
Colorado Springs, Colorado 80904