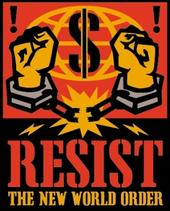 EMERGENCY ALERT FROM THE IAHF OFFICE: CALL CONGRESS NOW!!!
AND PREPARE FOR MARTIAL LAW
IAHF List:
Con-gress is attempting to foist a "Heads I Win- Tails You Lose" Scam off on us and we must act RIGHT NOW to kill this bogus so called "Bailout" bill or the middle class will be destroyed along with America and we're find ourselves completely and totally enslaved in the land of our birth.
On Monday the so called "Bailout bill" was defeated in the House by a vote of 228-205, but yesterday our treasonous Senators who have turned their backs on the American people while kowtowing to foreign investors, passed a modified bill by a vote of 74-25. So tomorrow, Friday, they're going to vote on this Senate bill in the House, and all stops are being pulled out to twist the arms of our Congressmen. We MUST continue to scream bloody murder, threatening to end their careers if they vote the wrong way on this!
While all of this is going on, unreported by the newsmedia, the Fed has been creating more inflation by pumping billions of dollars (created out of thin air) into the economy- all of which poses a threat to our lives, health, and future.
BAILOUT BY STEALTH- THE UNREPORTED STORY OF THE FEDS EVIL ACTIONS
Last week along the Fed pumped $188 Billion per day into the system in the form of emergency credit. This means that in just 4 days the Fed has dumped as much money into the system as the entire $700 Billion bailout proposal. This is Bailout by Stealth: http://www.infowars.com/?p=4977 and its being totally unreported in our news media. The reason this is not being reported is that if we do succeed in killing the so called "bailout bill" the ruling elite are hoping we won't even notice this stealth bailout, and they're hoping we won't clamor for our removal from the federal reserve. America is being economically destroyed- and its happening by design, but none of us has to take it laying down!
Below, you'll find info on how you can band together with others to expose this and to call for our removal from the Federal Reserve- something which neither Obama or McCain has the courage to call for which is one of the many reasons why IAHF endorses neither.
The Spin we're all being subjected to by CNN and the other mainstream media is breathtaking in its scope. Before I give you information on what to do, lets take a look at how we're being lied to.
Study these site http://supportedthebailout.org/ http://fedupusa.org/ They tells the truth the media isn't telling us which is that this bailout is NOT about helping the American people, its ALL about helping foreign investors. Its about bailing out people who built office buildings in China.
WHAT TO DO
Call your congressman via the Capital Switchboard (202) 224-3121 Not sure who your congressman is? Look up his or her name via http://www.house.gov/house/MemberWWW_by_State.shtml If the Switchboard number is busy, call your congressman's local office in your state by googling their website. Tell them you'll ride them out on a rail if they vote for this foreign investor bailout bill which is not about bailing out the man on the street at all.
Tell them you're aware of the criminal actions of the Federal Reserve which in just 4 days last week injected injected $700 billion into the system in the form of emergency credit, which will cause rampant inflation. Tell them you're angry as hell about this inflation tax, and that you're not buying ANYTHING in the news about this whole scam.
END THE FEDERAL RESERVE http://www.youtube.com/watch?v=m3nfjFId_qI http://www.stopthefederalreserve.com/
PREPARE FOR HYPERINFLATION & MARTIAL LAW-
WE'RE UP AGAINST A GENOCIDE AGENDA
See recent IAHF alerts with complete details http://www.ymlp167.com/pubarchive.php?jham
Especially take note of this article from the Army Times: Brigade Homeland Tour Starts October First http://www.armytimes.com/news/2008/09/army_homeland_090708w/ Seems they've got "Big Plans" for us......like concentration camps that Department of Homeland Security has paid Kellogg Brown and Root $383 Million to build to put us "useless eaters" in http://www.globalresearch.ca/index.php?context=va&aid=8258 after they've milked us of our last cent.
KEEP IAHF GOING: YOUR DONATIONS MAKE IT POSSIBLE FOR ME TO GENERATE THESE ALERTS: Please donate to: IAHF 556 Boundary Bay Rd., Point Roberts WA 98281 USA or via paypal at http://www.iahf.com/index1.html