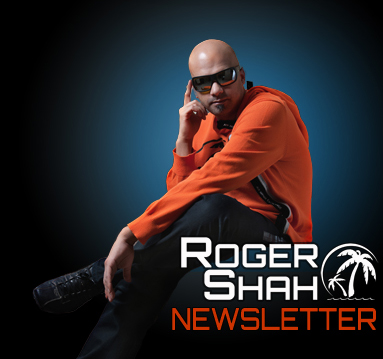 MAGIC ISLAND- MUSIC FOR BALEARIC PEOPLE VOL. 4 ON THE WAY! SUBMIT YOUR TRACKS NOW!

We are pleased to announce that the world famous Magic Island, Music for Balearic People mixed by Roger Shah is back! The next installation will be featured on Magic Island Records, a sub-label of Armada Music. All interested producers are encouraged to submit exclusive tracks directly to demo@rogershah.net for immediate consideration. Time is of the essence as the deadline for submission is September 7, 2012. "So finally I decided to do a new magic island mix album which represents my sound and what I play nowadays including a wide range of sound from my trademark balearic style, to the "pumpin' island" progressive house and uplifting melodic trance." - Roger Shah

Check out Roger Shah on mixcloud at www.mixcloud.com/rogershah or log on to www.rogershah.net.
WINNERS OF THE 'Try To Be Love' REMIX CONTEST ANNOUNCED!


You've had 30 days of time to create your very own interpretation of Roger Shah's 'Try To Be Love' ft. Zara Taylor. The remix competition for his Sunlounger hit became an exciting contest of creativity. We got lots of quality entries, by many upcoming talents. It is with great pleasure that Roger Shah has named three winners, whose remix will be featured in the remix pack of the single, set for release in October! It was a close call, but after having several remixes stuck on repeat, Shah managed to point out the three winning names. The absolute winner of the 'Try To Be Love' remix contest is Alex Tasty from Tikhoretsk, Russia! His remix managed to stand out, riding an eclectic sound of break-beat, prog-house and a slice of trance, having a great drive to it.

Alex isn't only the lucky winner of a release on Magic Island, but will also receive an FXpansion Plugin Pack worth more than € 500! The number 2 winning remix, comes from Thomas Hayes, who's studio's located in Greenvale, Australia. His remix is strong and uplifting, with a delicate and warm prog-trance sound. Last, but definitely not least, we'll introduce you to the talents of Hipnos When The Sun, reigning from Vrsac, Serbia. He stripped down 'Try To Be Love' to a piano-driven anthem with a big-room pay-off. We'd like to congratulate these talents and hope to be hearing a whole lot more musical masterpieces from their studio!
The 'Remixes' pack of 'Try To Be Love' will be released on Magic Island Recordings on September 17th!