Hope you are all well out there. As usual, I'm busy painting and escaping into my creativity.  Recently, inbetween florals, I've returned to landscapes, just for space and air. The large canvas painting above is one such piece - back from the framer today! I shall be releasing these paintings for sale to my mailing list on December 1st.  You'll be able to buy online for courier delivery or if you are local arrange pick up from me here in York.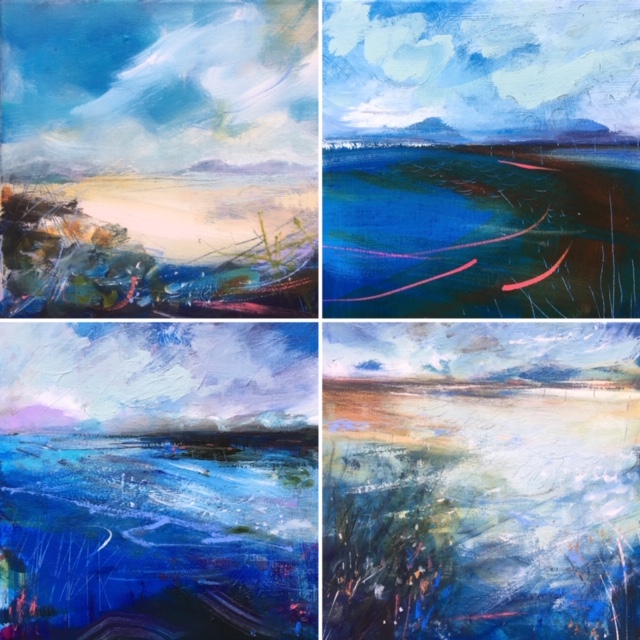 above: recent smaller landscapes in blue -  framed size 34 x 34 cms £195  - due for release to my mailing list on December 1st 2021.

As an artist I'm always on the move travelling to and from galleries and staying in bed and breakfasts with my sketchbook.  I love a tea room and a nice view.  So here's my November Exhibition News.