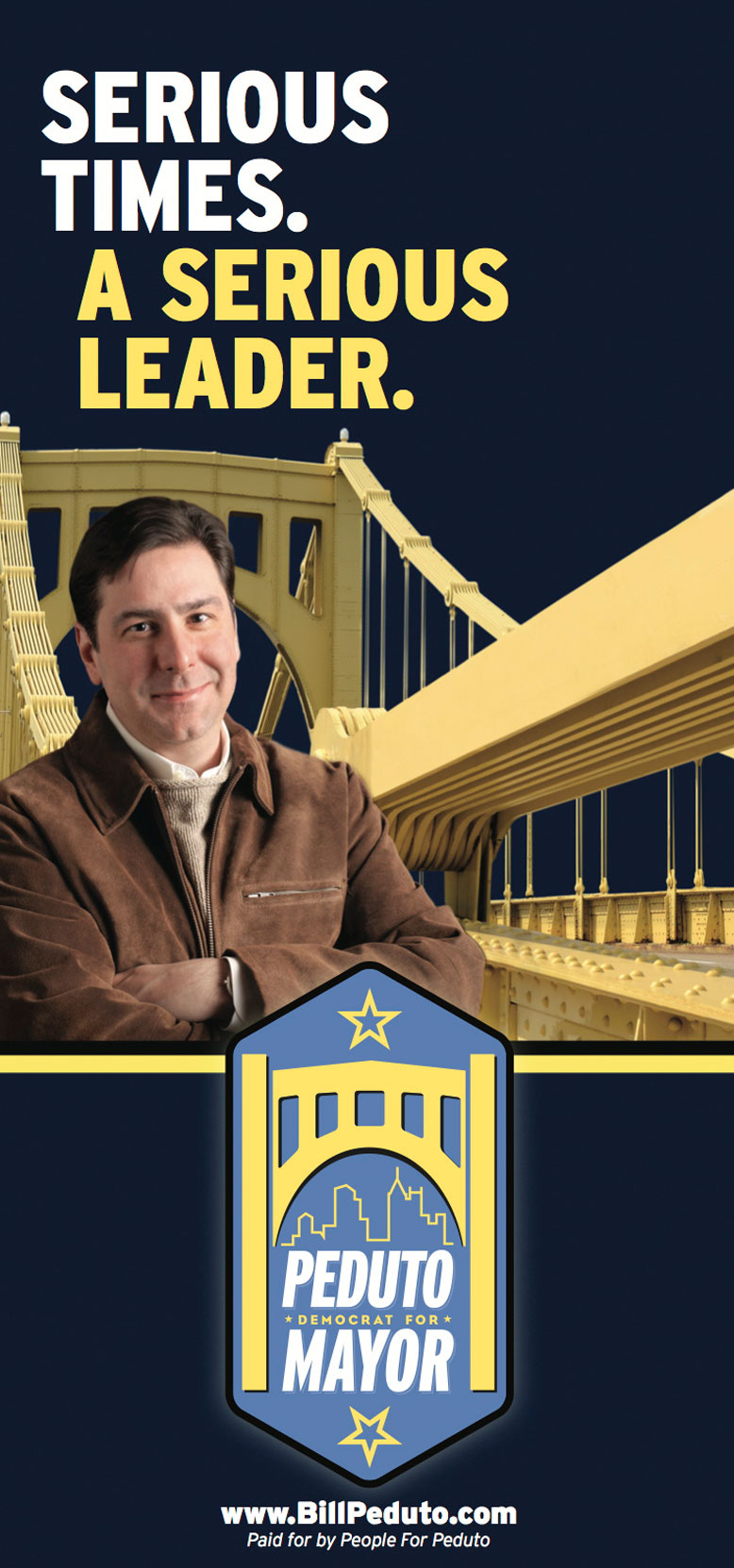 ONE LAST FUNDRAISER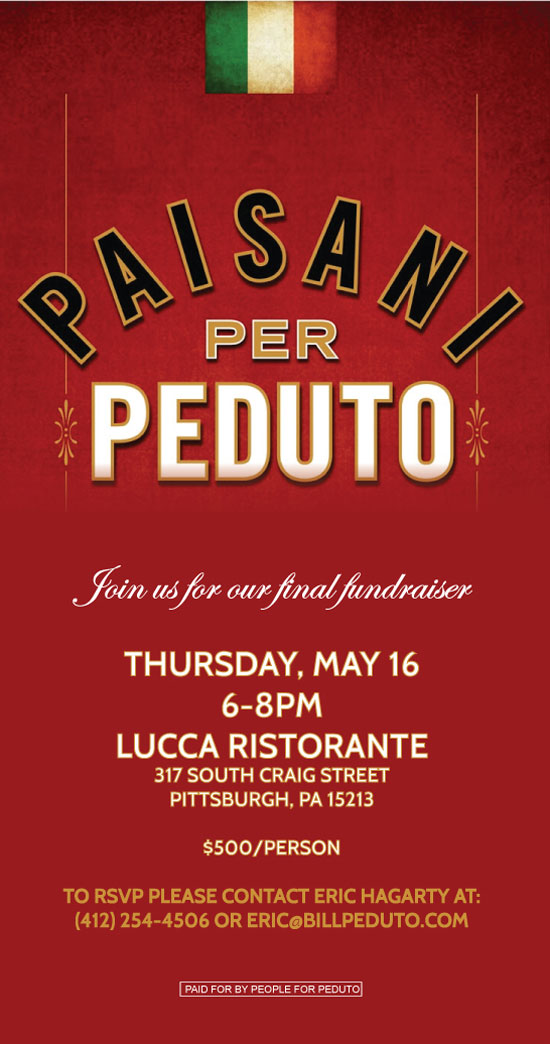 Dear Friend,
Tomorrow, we're having our LAST FUNDRAISER before next week's election. The invitation is below - if you'd like to attend, you can purchase your ticket here or by contacting Eric Hagarty at eric@billpeduto.com.
We're almost there, and this FINAL fundraiser will help push us over the top. Even if you can't attend, you can donate online here. Anything you can do helps as we make our final push!
Yours,
Bill


I want to thank everyone for the support they've given me -- we wouldn't be on air today without your help -- and we can't win this without you!
Please enjoy our new spot and be sure to share it with your friends on Twitter, Facebook, by email, etc.
Let's make Pittsburgh the city we ALL know it can be!


Be sure to visit www.billpeduto.com every week to learn more about what is happening in Pittsburgh and www.reformpittsburghnow.com in order to know what is happening in City Council. You can also subscribe to Bill on Facebook, follow Bill on Twitter, and connect with Bill on Linked-In