---
Scotland Island Community Transport Vehicle





Important Notice to Users




Change to Vehicle Bookings



The Community Vehicle is driven by volunteers who give their time for 24 hours when on duty. They are not employees and the service is not a taxi service. The drivers are available to take bookings and transport community members and their visitors from 9:00 am to 9:00 pm daily and must be available for emergency calls 24 hours a day.

As from May 1st, 2011:

Advance notice of bookings must be a minimum 30 minutes
Bookings between the hours of 7pm and 9pm require 2 hours advance notice to allow for preparation and eating of the evening meal
Bookings for 9am are to be requested the previous day
Please remember the vehicle is occasionally out of service or a driver may not be available, so confirm availability BEFORE you go shopping!
REMEMBER – this is a community service and we are all, including the drivers, part of that community. We should all contribute to the service to make it as efficient as possible.





REMINDER – the vehicle is not to be used for carrying furniture, whitegoods, building materials, etc. unless small in size and quantity. The driver reserves the right to refuse to carry such materials and to refer you to a commercial carrier.



The Drivers thank you for your politeness, consideration and co-operation

Scotland Island Residents' Association



---
Gone Fishing Gallery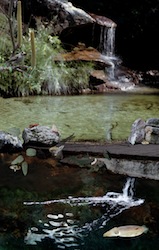 Eunice McAllister New Photo Collage




In the Gone Fishing Gallery, gallery artist Eunice McAllister is showing new photo collages on the feature wall.




The gallery is open as usual this Saturday and Sunday, but opening hours over Easter have been extended to include Monday and Tuesday.






---
Important Reminder




PITTWATER OFFSHORE DIRECTORY "ERRATUM"



No matter how many times and how many people proofed the 2009 edition, a couple of errors were detected!

Please make the following corrections in your copy:



Broken Bay Water Police



Page 7 – Fax 9910 7811
Page 64 – Landline 9910 7899, it is correctly listed on Page 7
SIRFB
Page 8 – under General Fire Brigade listings 9999 4404, not 9999 4044
Community Vehicle
Page 37 – Invalid / Disabled & Aged Service:
Service is offered for $7.00 to residents holding a current disability card and those over 75 years of age. Applications should be completed and submitted with proof of concession
Should anyone find any further errors, please email sharjones@optusnet.net.au or cassgye@spin.net.au



---
Currawong, a jewel protected by crown
MANLY DAILY
16 APR 11 BY JOHN MORCOMBE
IT'S OFFICIAL - Currawong is now crown land and will become part of a state park.

Today's Government Gazette declares that four lots totalling 19.73ha are now crown land "held in the name of the minister administering the Crown Lands Act 1989".

Pittwater Mayor Harvey Rose said the gazetting of Currawong as crown land "locks in concrete - not just for the people of Pittwater but also for the people of NSW and for future generations - the preservation of this site".

The Government Gazette also declares the establishing of the Pittwater State Park Trust and describes the park as a reserve "'for the public purposes of environmental protection, heritage purposes, public recreation and eco-tourism purposes".

Pittwater Council will have responsibility for the day-to-day management of the site, while the operations of the park will be overseen by a board of trustees, comprised of the State Government and Pittwater Council representatives, representatives from the community as well as an independent chairperson.

Cr Rose praised the Friends of Currawong and Pittwater MP Rob Stokes for their efforts to save Currawong from development.

"This is not just for our generation but for generations to come," he said.



---

Local Council Notices

Local Housing & Jobs up for Discussion





Local residents are being asked their views on how they want Pittwater to look in 20 years time.



The reason for that is Pittwater is expected to accommodate 6000 new jobs and 4600 new homes
by 2031, under current state government planning strategies.

As a result, the Council's planning staff have drafted a document called the Pittwater Local
Planning Strategy.

The draft Strategy is on exhibition for comment until 20 May. A public meeting will be held on 3
May to present its preliminary findings to residents and to seek feedback.

Pittwater residents are also being invited to complete a 10-minute online survey, asking them what
kind of housing choice they want and where new retail and housing growth should be situated.

The Council's draft strategy pinpoints south Warriewood around Jacksons Road and Ingleside as
areas to be investigated for further retail and housing growth.

However the strategy also finds that Pittwater has already factored in sufficient numbers of medium
density, shop top housing and secondary dwellings, popularly known as 'granny flats', to achieve
its current housing targets.

Andrew Pigott from the Council's strategic planning team said it was important for Pittwater
residents to have their say.

"Ultimately new planning controls regarding housing density and commercial zonings will come out
of this so we're keen to hear what people think," he said.

To view the draft strategy, visit www.pittwater.nsw.gov.au/exhibition or the Council's customer
service centres at 1 Park Street Mona Vale and 59A Old Barrenjoey Road Avalon.

The public meeting will take place from 5.30pm on Tuesday 3 May at Mona Vale Memorial Hall, 1
Park Street.

To complete the survey, visit www.pittwater.nsw.gov.au and click on the icon 'Pittwater in 2031'.

For enquiries on the draft Strategy call Andrew Pigott on 9970 1163.

Andrew Pigott, Pittwater Council
Ph: 9970 1163



---
Postcards from Pittwater is on again!



As part of the Off-shore Arts Exhibition at Manly Regional Gallery opening on Saturday 2nd September we are installing another Postcards show. This is going to be part of the Australia wide "Big Draw" on Sunday 3rd September and members of the public will be invited to add to our existing display.


I would like ALL our talented community to participate by making a postcard and signing it. This time it's not a stick on a photo type card but a blank whereby you can create whatever you want that explores our community and place. By all means put photos in but a bit of collage and manipulation with paint, charcoal, leaves and sticks etc. etc. etc. would be appreciated. You may like to write a message on the back as well.

The postcards are available from Tracy Smith or the Gone Fishing Gallery.

Please return ASAP so that I can prepare them for exhibition and make sure your name is on them for ease of return after the exhibition.




---
Parking Sticker Stolen




What Next ?


Last week we had to race our dog to the vets on return we noticed my car had been booked.
Somebody has stolen my car park sticker and I have now been fined can you please let the residents know that this has happened.

Kind Regards
Louise Birkett



---
Gone Fishing Gallery Invitation




Children's Art Workshop



The GONE FISHING GALLERY would like to invite children to participate in an afternoon art workshop conducted by Nettie Lodge at the gallery on June 26 from 12 - 2pm.

The purpose of the workshop is to create images and interpretations of the CURLEW ferry and a selection from the workshop will be included in an exhibition at the gallery in July that will be dedicated to the celebration of the Curlew.

The workshop will be free. Paints, brushes and paper will be provided, kids must supply their own work shirt / apron.

Places will be limited to the first 20 enthusiasts aged from 6yrs to 12 yrs. If your kids would like to participate, please leave your name (and child's name) at the gallery (open weekends 10 - 4pm) or phone Nettie Lodge on: 99978429 and leave your details if the phone is unattended and we will inform you of details a little closer to the date.



---
Stolen Fuel Tank



Someone stole the full fuel tank from my son's, Ryan, tinnie on the night of Friday 18th March. Not a very nice thing to do.

Besides the inconvenience of Ryan not being able to use the tinnie, the cost including the fuel tank is quite high. I would guess that someone ran out of petrol and needed to get home.

This being the case, it would be much appreciated if you would now return the fuel tank, either full or empty or in between, it is up to you and your conscience. Please leave it at commuter wharf or put it in his boat if you can remember what it looks like. We will look out for it.

Thanks
Gary Hirsch
Mob: 0410 314 567



---
Camera Found




Commuter Wharf - 9/4/2011



Camera (good but non digital) with remote control found at commuter wharf/church point - Saturday 9/4/2011 approx 1.30 pm.

Could be a tourist driving through who left it on the post, and not an offshore resident, but nonetheless may hold many memories for someone.

I would love to be able to give it back to its rightful owner.

Please call Mary on 9999 0451 or 0411 026 138



---
For Sale



Tinny For Sale



4m De Havilland tinny with 25HP Johnson outboard. Power tilt and trim – front steering wheel drive – key start – new windscreen – new lights – recently anti-fouled – auto bilge pump – canopy – 2 fuel tanks – extras include life jackets, anchor etc - motor recently completely overhauled at a cost of $2000+ – boat also has oars and rowlocks – trailer available on mainland. Registered to March 2012.
Reduced to $3900 for quick sale
Phone John 0419 432 626 or 9997 7469
81 Richard Rd., Scotland Island



---
The Online Local Contact Guide

Click HERE to load
The views expressed in this newsletter are not necessarily the views of the Scotland Island Residents Association (SIRA), or the Western Pittwater Community Association (WPCA)
---