VIDEO: MANDELA'S GRANDSON SUPPORTING PALESTINIAN STRUGGLE
Last week on the 9th of July the Palestinian-led international boycott, divestment and sanctions against Israel movement turned 10 years old. To mark the 10th anniversary of the Palestinain call for BDS, the BDS National Committee (head office in Ramallah, Palestine) held an international press conference with, amongst others, South African Member of Parliament and grandson to Nelson Mandela, Chief Mandla Mandela. Click here for a short video clip with Cde Mandla Mandela.
BDS SOUTH AFRICA

BANK: First National Bank
NAME: BDS South Africa
NUMBER: 62273997943
BRANCH NAME: Rosebank
BRANCH CODE: 253305
SWIFT CODE: FIRNZAJJ
 
BDS SA, is a registered Public Benefit Organisation (PBO) with Section 18A tax-deductible status. This means that any donations made to us can be used to apply for tax exemptions. Kindly send copy of proof of payment to finance@bdssouthafrica.com / 0866664995 for receipt.
JOIN BDS SOUTH AFRICA'S EMAIL MAILING LIST
To join BDS South Africa's email mailing list (& receive these newsletters) send a blank email message to alerts@bdssouthafrica.com
MANDELA DAY: MOURNING THE 4 LITTLE BOYS KILLED BY ISRAEL WHILE PLAYING SOCCER ON A BEACH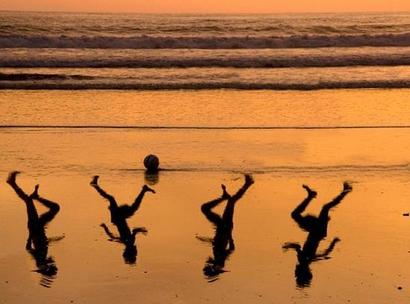 Today as we mark "Mandela Day" we are reminded of Tata Madiba's love for children and his reminder that: "There can be no keener revelation of a society's soul than the way in which it treats its children."


Last year on the 16th of July, 2 days before the world marked "Mandela Day", Israel killed 4 little Palestinian boys while they were playing soccer on a beach in Gaza. The boys were between 9 and 11 years old. The Israeli killing of the 4 children was unfortunately not an isolated incident. Last year, in less than 2 months, Israel killed more than 550 Palestinian kids - on average, Israel killed a Palestinian child every 2 hours for 6 weeks. Click here for a New York Times report on last year's incident.
Lets stop the next Israeli bomb. Lets prevent the killing of another Palestinian kid. Lets actively respond to the call by Palestinians for a program of non-violent boycott, divestment and sanctions (BDS) against Israel till it ends its human rights abuses against the indigenous Palestinian people. Donate, join us on social media, support BDS SA's academic boycott initiatives, cultural boycott campaigns, calls on government for sanctions, sports boycott ... and at a consumer level, at the very least, be counted as a #BoycottWoolworths supporter!
UPDATED FACEBOOK POSTER AND PHOTO COLLECTION OF NELSON MANDELA ON PALESTINE
Click here for an updated BDS South Africa poster and photo collection capturing Nelson Mandela's support for the Palestinian struggle against Israeli occupation together with some rare archival footage.