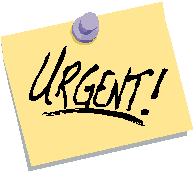 SIRA (Scotland Island Residents Association), together with WPCA (West Pittwater Community Association) are hosting a major forum at which all SIX candidates in the upcoming by election will speak. This is one of the most significant events of the year and an important chance for you to ask each candidate for their view on a matter that is important to you.
One of these candidates will be our new local state member and it would be useful to have met them personally!
Please join us next Tuesday, the 22nd November at the Royal Prince Alfred Yacht Club, 16 Mitala Street, Newport. Parking is free and the club facilities are available. The meeting is from 7pm. Each candidate speaks for 10 minutes and you may ask questions after all candidates have spoken.
Candidates:
Dunn Robert (Independent)
Giles Patricia (Christian Democratic Party),
McTaggart Alex (Independent)
Nicolaou Paul (Liberal)
Nicotra Mario (Australian Democrats)
Stevens Natalie (Greens
Any questions? Ring Brigitte 9997-2307 or Paul 9979 9667