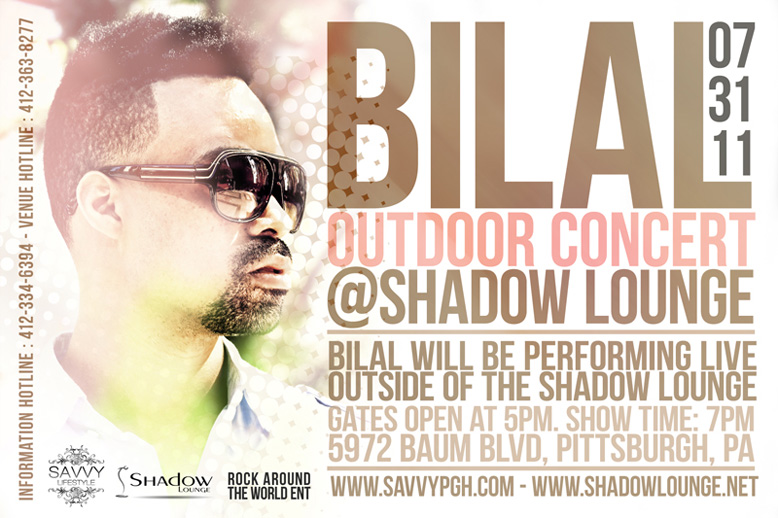 The last Sunday of this month, BILAL, one of the legendary and most sought after artist on the Neo Soul scene will take stage OUTSIDE of the SHADOW LOUNGE!
Bilal had been a featured artist on songs by Beyoncé, Musiq, Clipse, Sa-Ra, Jay-Z, and several others. Without a doubt Sunday July 31st will be a EPIC SUMMER NIGHT TO REMEMBER!
Gates open at 5pm | Opening acts begin at 6pm
Outdoor Food Vendors will be present
Special thanks to Yuengling and Savoy Restaruant for sponsorship
18+ Event
GO TO WWW.BILALPGH.COM TO PURCHASE DISCOUNT TICKETS
ONLY AVAILABLE UNTIL JULY 20TH, 2011







Bilal Outdoor Concert
@ The Shadow Lounge
GATES OPEN AT 5PM | SHOWTIME AT 7PM

Also Performing:
The winners of THE SOUL SURVIVOR COMPETITION will also be performing on stage followed by several SOULFUL ACTS!!!




**OUTDOOR CONCERT**
Presented by Savvy Lifestyle, Shadow Lounge and Rock Around the World Ent.
A classically trained vocal veteran, Bilal released his debut album 1st Born Second in 2001, which boasted the popular single "Soul Sista." The follow-up, Love for Sale (2006), was shelved but leaked entirely online yet was well received to fans and music critics and has become an underground classic. In the following years, Bilal has collaborated and performed with some of the industry's most prominent artists including, Beyonce (Fighting Temptations), Common (Like Water for Chocolate, Electric Circus, Be, Finding Forever), Jay-Z (American Gangster), Erykah Badu (New Amerykah Part One, New Amerykah Part Two), Robert Glasper (All Matter), Boney James (Better With Time), Musiq (Soulstar) and The Roots among others. He also covered Radiohead's "High & Dry" for the 2006 Radiohead tribute, Exit Music: Songs With Radio Heads.
But now Bilal is back with his newly released album, Airtight's Revenge, which demonstrates the Philly-bred singer's growth as an artist which was released through Plug Research Music and distributed through The Orchard.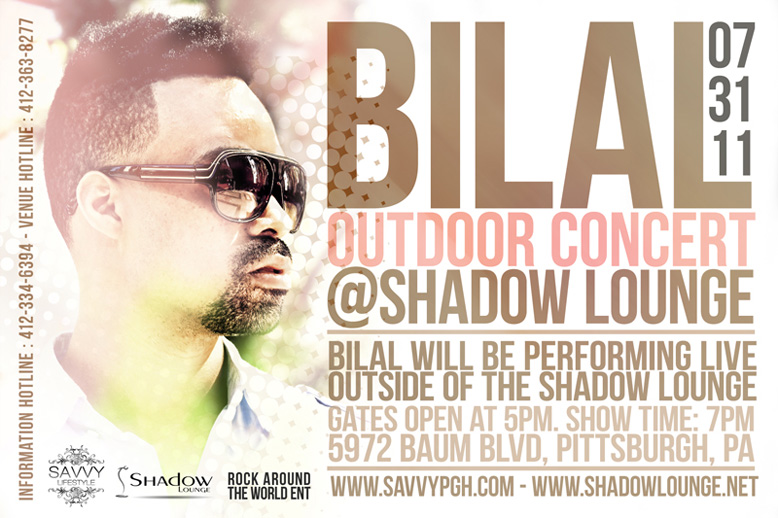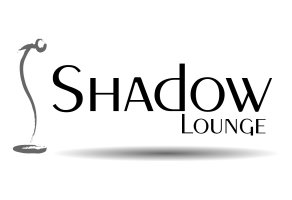 THE SHADOW LOUNGE | 5972 BAUM BLVD, PITTSBURGH, PA 15206
A portion of the proceeds will benefit the Cystic Fibrosis Foundation.
OUTDOOR CONCERT!
TICKETS WILL SELL OUT!