---
---
Scotland Island energy reliability project
Delayed
Project update and timing
The backup electricity cable to Scotland Island is in the final stages of design and we are preparing to start construction.
We have been advised by the contractor, Dunstans, that there is going to be a

delay to start of
work from our original August date

.
---
New Vessel for Marine Rescue Broken Bay
Voting closes on the 15th August.
Marine Rescue Broken Bay, covering Pittwater,  are currently working towards funding a replacement boat for the unit.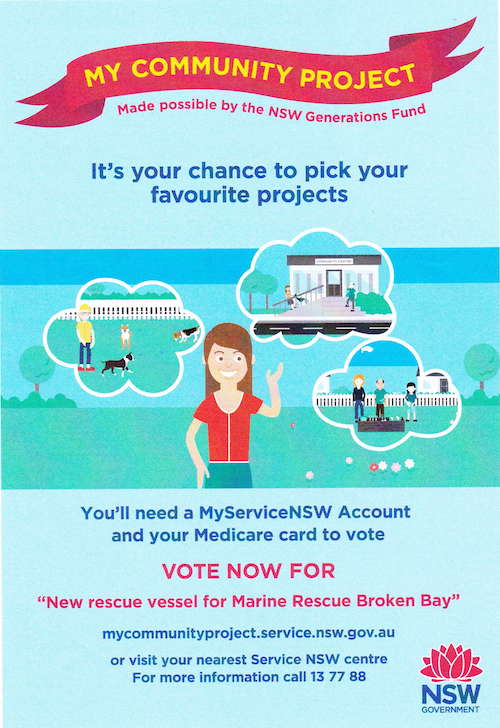 We have put a submission into the State Governments My Community Project funding scheme.
All submissions put forward for an electorate are voted on by eligible  residents.
Everyone voting will vote for a minimum of 3 projects.
The attached flyer contains details to vote for the Marine Rescue Broken Bay project.
Voting does close on the 15th August.
---
Iconic Kayaks for Sale

Hi Everyone Linda and Jonathan are selling two of their kayak collection.

A strong caveat – these are NOT beginners kayaks. But if you have kayak experience and have always wanted to experience the style and elegance of the swept bow and performance of the Brit 'Valley' skeg sea kayak, we may have something for you?

Two separate boats from the same company;


The 'Avocet' RM (roto molded)

– the go to boat of the late nineties for moving water, nimble, fast for it's length. We have used these as our Pittwater playboats, it's stiff strong construction is perfect for exploring the shoreline or mangroves and you can drag it up the beaches of choice without fear of damage. This boat can accommodate paddlers from 60kg to 90kg but it's smaller length and profile ideally suit a paddler of smaller stature. This model is highly sort after as it went out of production in 2010 and those that have them aren't giving them up.
This boat is Lava Orange.



The 'Nordkapp' RM

– may well be one of the most iconic kayaks in the world. In 2015 the Nordkapp celebrated 40 years of constant production, a testament to the original design and breathtaking performance in rough water. A little longer and greater load carrying capacity than the Avocet. Paddlers of 65kg to 100kg and of larger stature are easily accommodated by this boat, the RM version is no longer in production, making this particular boat rare and desirable. This actual boat has crossed Bass straight twice (once in each direction over two expeditions). Multiple day trips can easily be achieved with it's multiple compartments and bomb proof hatch covers (recently upgraded on both boats)

Both boats are 'Skeg' boats that deploy a pivoting skeg below the waterline (controlled by a slide mechanism on the deck). This skeg need only be deployed in cross wind and current circumstances, in Pittwater it is rarely called upon. Without skeg deployed they have a clean underwater profile and with the absence of a rudder can be paddled backwards almost as easily as forwards (something not always achieved in rudder boats).

Both boats have 'Reed' skirts, upgraded footplates and air switch actuated bilge pumps (extremely rare and very desirable). Have always been stored undercover and well cared for.

Linda and I were hoping to find interest from our local community, however in the absence of such, these boats will go to the open sea kayak market in September.

Linda's Avocet was bought new in 2010 asking $1,400.00
The Nordkapp took me years to find and I have owned it after the original owner hung up his paddles in 2011 asking $1,600.00

They are of course available to inspect and for serious consideration a test paddle could be arranged. Paddlers will need to provide their own PFD (life jacket) and paddle.

Contact Jonathan (Scotland Island) on 0419 232 913 to discuss



---
The Offshore Photo Gallery has a New Home
https://www.flickr.com/photos/offshore-gallery/albums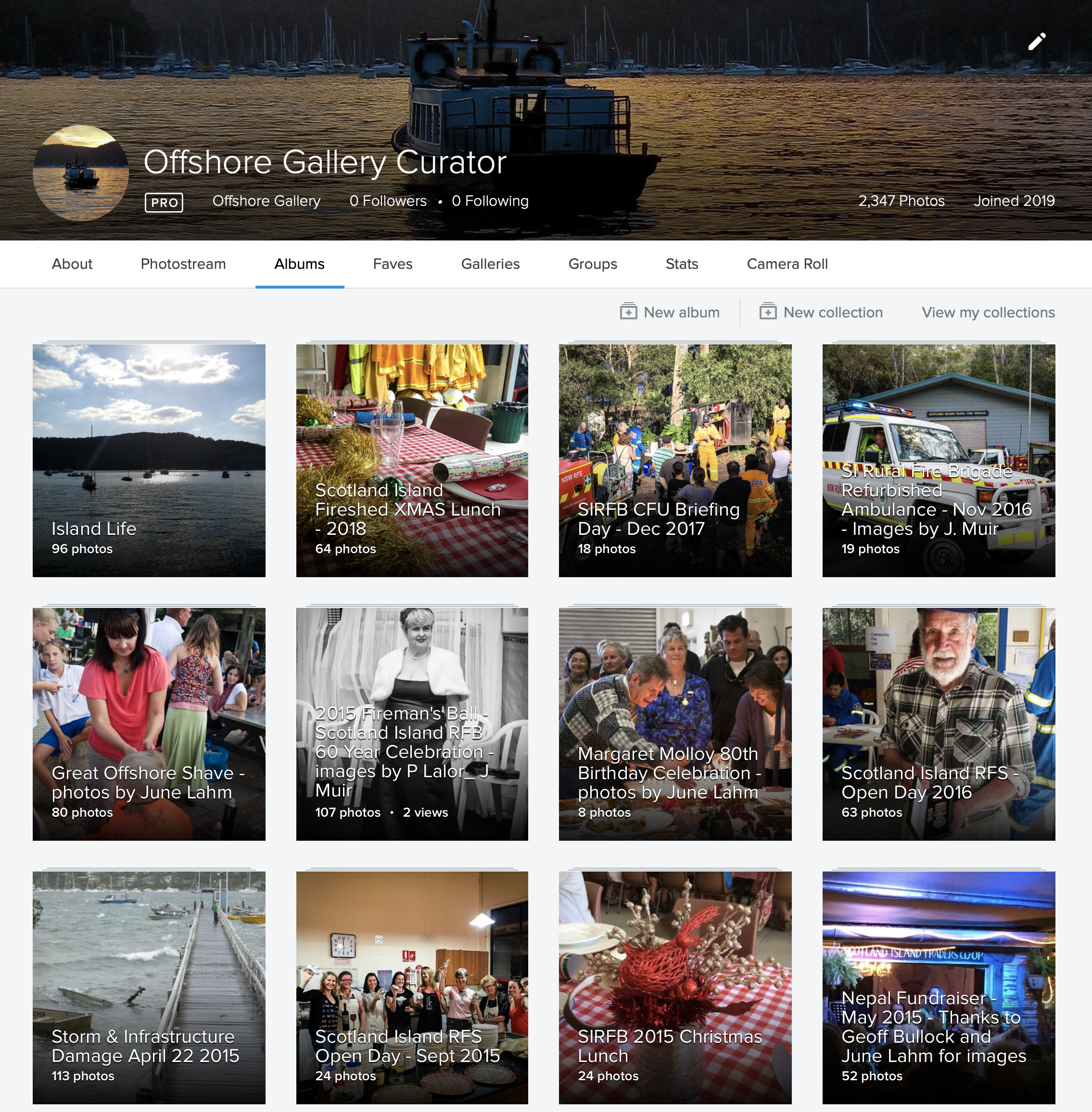 We are always looking for submissions to continue to build a photographic record of life in our unique part of Sydney.
If you have images of offshore living that may be of interest please contact the
editor@scotlandisland.org.au
I will let you know the best way to get the highest resolution images to me.
Thank you
Julian
---
Hansa C7 CLX Chipper / Mulcher for sale.
Powerful chipper / mulcher that will chip branches up to 65mm diameter.



In excellent condition. 2016 model. Hardly used (3 times).

Always covered and well maintained.
 
Heavy duty cutting blades. Pneumatic tyres for easy manoeuvring.

Honda 4 stroke petrol engine.
 
New replacement cost $2900 + delivery and shipment offshore
 



Our price $2300 ono. Already situated on the Island with easy access to the road (weighs 75kg).




 





Please call Richard 0414 560 505
(picture is from brochure)




---
A complete set of past electronic newsletters since May 2000 can be found and read at https://ymlp.com/archive_gesgjgm.php  or by clicking here or by visiting the Mona Vale Library.

The Island website is at www.scotlandisland.org.au



---
To Contribute
If you would like to contribute to this newsletter it's easy!. Send an e-mail to the editor (editor@scotlandisland.org.au) or by clicking here. Type your contribution (100 words or so would be fine) and assuming it is of general interest to the community, does not include matter of a political nature and is not offensive, it will appear next month.
Subscription Information
To get on and off this newsletter,

click here

or got to:

http://www.scotlandisland.org.au/signup .


To change your address, click the 'modify' link at the bottom of this newsletter or send an email to the

editor@scotlandisland.org.au


---
Follow the PON
---
The Online Local Contacts Guide
Click HERE to load
---
---
The views expressed in this newsletter are not necessarily the views of the Scotland Island Residents Association (SIRA), or the Western Pittwater Community Association (WPCA)
---