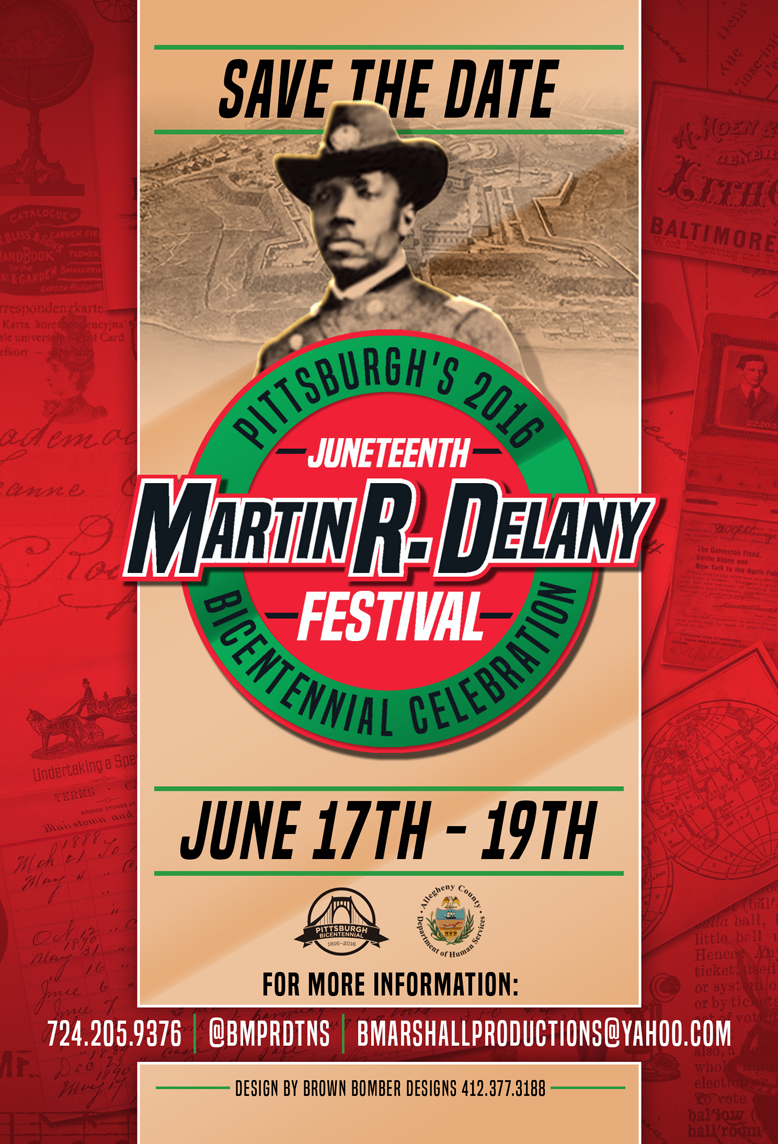 Calling all Art, Items and Food Vendors to join Us for the 2016 Juneteenth Festival, June 18-19, in Downtown Market Square (3rd Ave thru 5th Ave).
This year's Juneteenth Festival will incorporate a Re-enactment Parade on Saturday June 18th, 10am to 1pm starting from the Hill District and marching into 3rd Avenue and Market Square.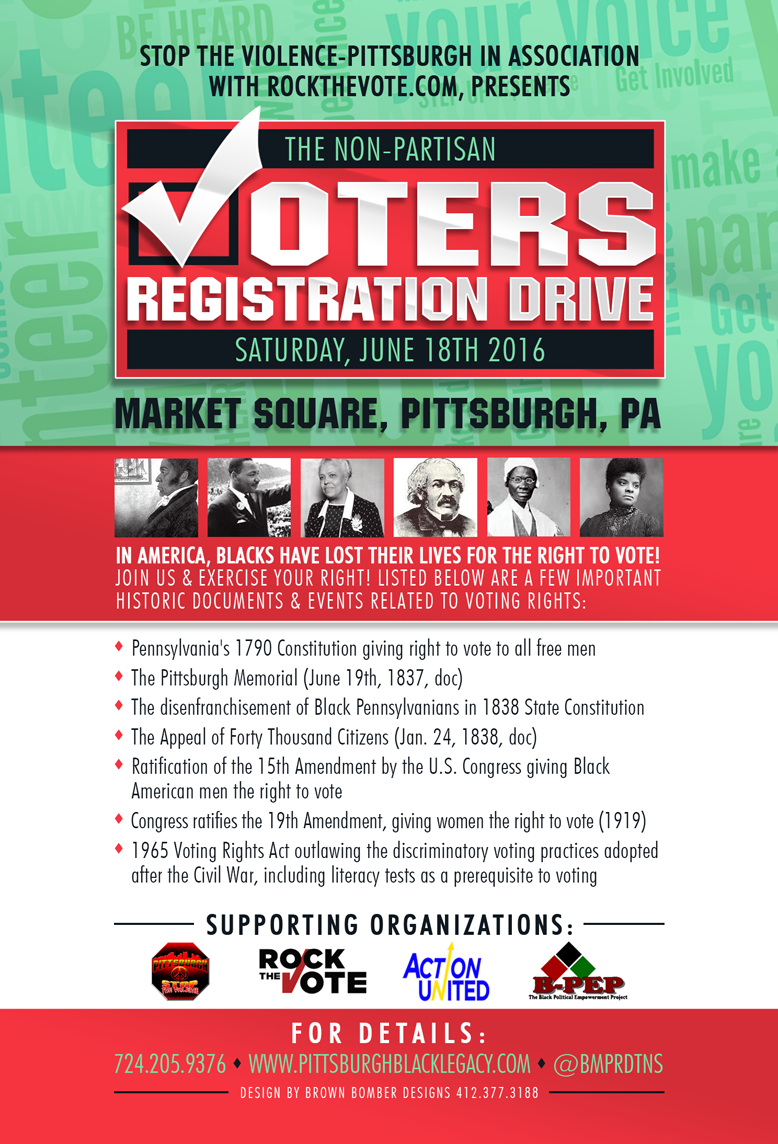 Current Out-of-Town Participants in the Parade are:
1. the 28th Infantry Division of U.S. Army;
2. 3rd Regiment Infantry Division of United States Color Troop Re-enactors and Buffalo Soldiers;
3. Wilbeforce College;
4. Cheyney State;
5. Lincoln University;
6. The National Black MBA Association;
7. Delta Sigma Theta;
8. Alpha Kappa Alpha Sorority;
9. the Links, Inc;
10. Women's Missionary Society of AME Church;
11. Pa. Legislative Black Caucus;
12. Cadre of retired African American Generals and Colonels lead by retired Air-force Colonel Paul G. Patton (Va.) and retired Army Colonel Eugene F. Scott (Ill);
13. Members of the National Black Mayors Assoc.;
14. the American Friends Society (Quakers);
15. National Federation of Black Vets;
16. National Presbyterian Black Caucus;
17. Tuskegee Airmen Association;
18. Bishop McKinley Young and 500 Congregations from AME Church's Third Episcopal District (Ohio, WV and Pennsylvania);
19. 100 Congregations from Presbyterian Church; and,
20. Pennsylvania's Prince Hall Masonic Order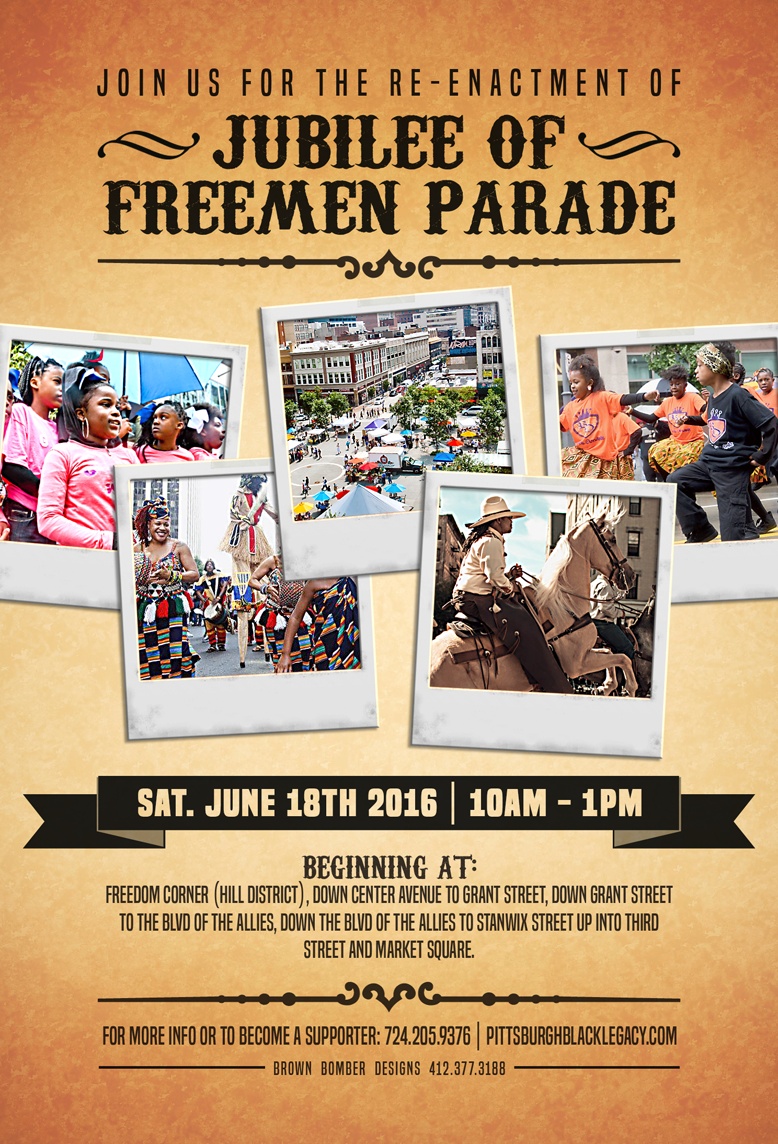 We anticipate a multi-cultural and inter-generational audience of 5,000-10,000. Age range 14-70. This event will be covered by local and National Media (CNN, MSNBC, ABC, CBS and print media) and is now advertised at VISITPittsburgh.com.
We have additionally invited the Congressional Black Caucus, Presidential Candidates Hillary Clinton and Bernie Sanders, Vice-President Joe Biden, the National Democratic Committee, the Republican Committee, various celebs and civil rights activist for the Parade and "Rock-the-Vote" registration.
You will be provided a 10ft x 10ft space (must bring table/tent/setup).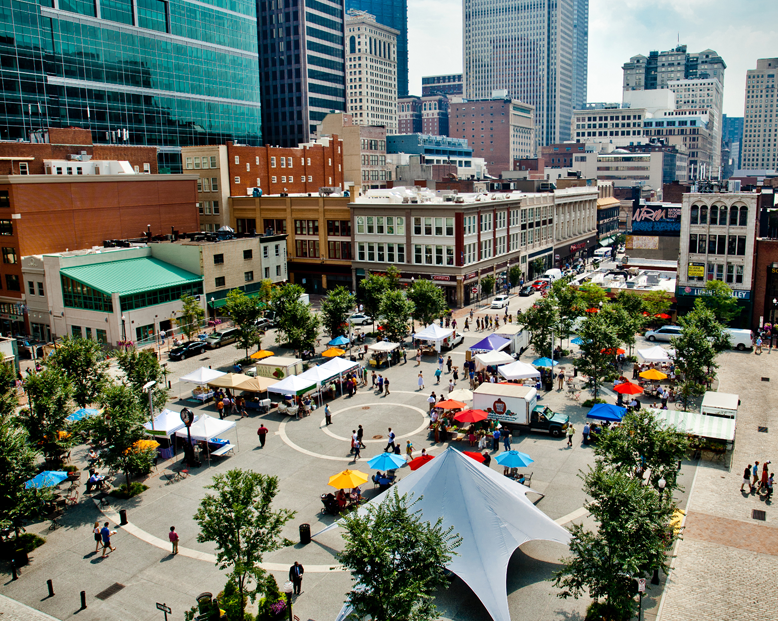 CONTACT:
Bmarshallproductions@yahoo.com
or 724-205-9376
for a VENDORS Application ($150 non-food Items and $300 Food set-up
(Must Apply for Pa. Health Permit ($35).