ISA Hamilton - EXPO 2014

Tuesday - March 25th, 2014 -- 9:00 AM to 5:00 PM
at the Royal Botanical Gardens in Burlington
RBG Centre - Main Exhibit Hall
680 Plains Road West, Burlington, Ontario


**FREE ADMISSION** **FREE LUNCH** **FREE PARKING**


Join us and for a chance to WIN one of the following:
Apple iPad Mini, Blu-ray Player, Apple TV,
Bluetooth Speaker, 2TB External Hard Drive,
Pair of Tickets to the ISA Hamilton Golf Tournament!

No pre-registration required. Everyone is welcome.

9:00 AM - Keynote Presentation


Improving Plant Reliability
Nathan Pettus, Vice President and General Manager
Emerson Global Machinery Health Management


Exhibit Hall Doors will Open at 10:00 AM
Your opportunity to visit with 50+ suppliers and learn more about the
products, services and solutions that can help you and your organization


10:00 AM - Technical Presentation


Introduction to the "World First ePAC"
Ethernet Programmable Automation Controller
Peter D'Aurora, Business Development Manager
Schneider Electric

11:00 AM - Technical Presentation


Work Smarter Not Harder
Effective Use of Online AMS Device Manager:
Ralph Whitney, Instrumentation and Electrical Reliability Specialist
NOVA Chemicals
Blair Fraser, Team Lead for the Process Automation Lifecycle
Lakeside Process Controls

1:00 PM - Technical Presentation


Digital Analytics "From 8-track to iPod:
How the jump from analog to digital will impact analytical sensors
Ryan Kershaw, Regional Sales Manager
Mettler Toledo

We're excited about EXPO 2014 and will be looking forward to
another "best ever" exhibition & conference

For more information, visit pour web site at this link > ISA Hamilton - EXPO 2014
---
EXPO 2014 - Exhibitor Registration
For additional details on how you and your organization can increase your visibility
and expand your outreach within the Golden Horseshoe's community of
Instrumentation and Process Automation professionals...
Please contact , Cheryl Menzies (our EXPO coordinator) at expo@isahamilton.com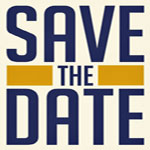 Mark your calendar, Save the Dates and be sure to Join Us at our upcoming meetings and events.
Details are being finalized and we'll be sure to provide regular updates via e-News and on our website.
Tuesday - April 29, 2014 - Guest Speaker - ISA Standards
Friday - May 23, 2014 - ISA Hamilton Annual Golf Tournament
Tuesday - May 27, 2014 - ISA Hamilton - Annual General Meeting
We value your personal privacy and your right to choose what email messages you receive. If you've received this message in error we apologize. If you would like to have your email address removed from the ISA Hamilton mailing list, please reply to this e-mail message and simply add "REMOVE" to the subject line of your reply message. Please allow 4 to 6 days for this change to take effect.