---
Bel's Scotland Island Fashion House
Saturday 29th November
Come and grab a bargain as a Xmas present or simply something for yourself!



All new stock, not second hand.
Lots of things to choose from: women's clothing, shoes, jeans, jewellery, and, accessories.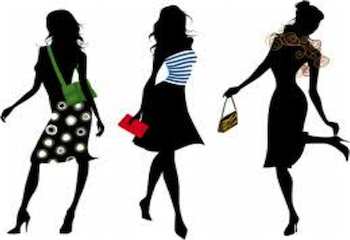 When:

Saturday 29th November



Time:

From 10am



Where:

96 Richard Rd (just at the top of the road that comes up from Cargo Wharf)

(Cash, cheque, or bank transfer accepted)



---
Scotland Island Café

On again Sunday November 30th from 10am.

All proceeds go to the Scotland Island Kindy....
---
CAROLS AFLOAT 2014
SCHEDULE
Venue:

Elandra, Elvina Bay (thanks to Scott and Colin)



(Elandra is at the junction of Wirringulla Avenue and Elvina Walking Track on the point between Elvina Bay and McCarrs Creek.





Use the right hand jetty.




Take inclinator or steps to the higher house.)





Time:

6.30 arrival for 7.00 pm start



Rehearsals:




Tuesday November 25th
Tuesday December 2nd


Tuesday December 9th


Tuesday December 16th





Performance:

Thursday December 18th



Choir Master:

John Lloyd



Please bring a plate for the supper after rehearsals and some liquid refreshment if you wish to partake!



CAROLS
Words for the Carols can be downloaded:

HERE in PDF format

or

HERE in .Doc (word format)



---
Open Studio Photography Exhibition
Photographs by the Open Studio Students at Hornsby Campus
Monday 24-28 November - 9:00 - 4:00
---
Next WOW Lunch @ Church Point Cafe

12:30 PM SATURDAY 29 NOVEMBER
A BIG THANK YOU TO ANGELA & ROBIN

who helped us all overcome our fears and we surprised ourselves in handling these beautiful and graceful creatures.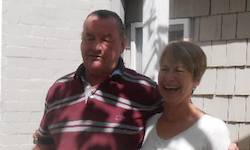 We would like to repeat this meeting in the school holidays for the children as we learnt so much about the 30 different species of reptiles that live in our location and feel the children would benefit and learn so much.

Thank you to everyone who made so much lovely food and Angela who opened her home and garden and Robin who is owner of the reptiles.

Robin is a licensed handler of these creatures and we all came away amazed at what we learnt and look forward to seeing you all for our Christmas lunch and planning next years WOW.


We welcome Jane Beaumont who has joined the group and please feel free to bring your friends who may also like to join as these meeting are a wonderful way to meet new friends and get to know your community.

CHRISTMAS WOW LUNCH @ 12 30 PM , CHURCH POINT CAFE SATURDAY 29 NOVEMBER , please RSVP so we have some idea of numbers.



SEASONS GREETINGS
Antonia & Robbie



---
Moving Sale
Phone Natalie 0415 221 239
Available Now


White Hall Table $10
Blue Webber BBQ $160
Large aquamarine glazed pot $40
Elegant & sturdy large wooden bookshelf $80
Green Couch $35
Double Futon Base $65
2 high backed chairs with blue cushions $10 ea
TV & Set Top Box $50



In use items to be collected 19th Dec:


Study Table and Office Chair $30
6 drawer Freezer $85
Fridge (no freezer compartment) $85
Queen Sized Wooden Bed and Mattress $280
Very large elegant wooden dining table $350
(with four matching chairs)



Free Items


2 Outdoor Plastic Chairs with cushions Free
2 Wooden foldable chairs Free
Couch Cushions Free



---
Position available
Office admin and MYOB (MAC) assistance for home based business.
Looking for someone to help me with general administrative tasks for 6 hours a week on a casual basis (one day a week).

You would need to have MYOB for MAC experience, have a great telephone manner as the majority of the work would be following up with customers on outstanding invoices and be willing to assist with data entry and filing tasks.

Home office is at Lovett Bay.

Please email sarahherlihy@bigpond.com if you are interested, advising experience.



---
FREE • FREE • FREE
Moving - so these have to go...
Working treadmill
Large wardrobe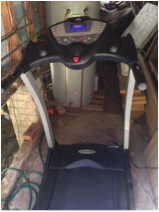 Marquee treadmill: been under the house for a while, but works perfectly. Heart monitor, safely cut-off, hill incline, fully programmable. Folds for easy storage.
Ikea wardrobe: 197cm high, 142cm wide, 56cm deep


66 Florence Terrace.
Call Louisa on 0431 125 142



---
Free Double Bed base


A robust folding double bed base - free to a good home.

Please contact Paul, 0449882270, if you like resting well.









---
Lost
Gold Hoop Earring

I attended the play in the Hall last Saturday night 15th and sadly lost a solid gold hoop earring. It is the size of a 50 cent piece. It doesn't appear to be in the Hall so may have dropped out somewhere outside down the front. If you find it I would love back.

Many thanks.
Cher Bailey ph 0410 620762




---
---
Missed out on a previous Newsletters - HERE
A complete set of past electronic newsletters since May 2000 can be found and read at https://ymlp.com/archive_gesgjgm.php


---
To Contribute
If you would like to contribute to this newsletter it's easy!. Send an e-mail to the editor (editor@scotlandisland.org.au) or by clicking here. Type your contribution (100 words or so would be fine) and assuming it is of general interest to the community, does not include matter of a political nature and is not offensive, it will appear next month.


Subscription Information
To get on and off this newsletter, click here

or got to:

http://www.scotlandisland.org.au/signup .


To change your address, click the 'modify' link at the bottom of this newsletter or send an email to the

editor@scotlandisland.org.au


---
Follow the PON
---
The Online Local Contacts Guide
Click HERE to load
---
---
The views expressed in this newsletter are not necessarily the views of the Scotland Island Residents Association (SIRA), or the Western Pittwater Community Association (WPCA)
---