Bitter Creek Candle Supply, Inc.  Newsletter 

 

_________________________________



Call Toll Free:  1-877-MELT WAX

 



"Where Creativity Flows!"
 

 

 

 

 

An Apple for the teacher!

The following "Apple" fragrances

are

$1.00 off per 16oz bottle!

choose from the following fragrances:

Close your eyes and imagine standing in an orchard of apple trees in full bloom while the intoxicating and delicate perfume of the apple blossom surrounds you.

This delectably sweet scent is a combination of delicious apple, gooey caramel, and sweet and spicy apple butter.

Red Delicious Apples entangled in delicate wild ivy, caressed by notes of fresh pomegranate and soft mandarin flowers. Blooming cherry trees and sheer musk surround this fragrance to give its handlers a delightful awakening!

Applejack is a strong alcoholic beverage produced from apples, popular in the American colonial period. A wonderfully warm fragrance for those cool days!

A rustic, woody scent with notes of apples and oak. Reminiscent of bobbing for apples & jumping into a pile of autumn leaves!

Wow! This is the most awesome green apple you'll ever smell! Very strong, great throw. You'll think someone just cut up a Granny Smith!

A Best Seller! Our Hot Apple Pie is very popular among candlemakers everywhere! Just the right blend of warm apples, spices and that home baked pie crust smell. An American classic!

Can you say crisp, red and juicy? Then you've said a mouthful of our Mac Apple!

Not your ordinary apple scent! Crisp red apples with a spicy kick!

 

This is THE apple pie everyone raves about! Our definite best seller! Warm spices of cinnamon and clove blend with crisp autumn apples to bring back days of Mom's apple pie! People tell us this is the Home Interiors duplicate they're looking for! Purchase a bottle of our Granny's Pie Crust, blend a little of that with the Warm Apple Pie and you've got the ultimate Apple Pie scent!!

 

Sale ends Thursday, August 31st
 

 

 

 

 

Sale ends Thursday, August 31st
All 1lb Spooled Wicks are

 

 

Bitter Creek offers a large variety of Spooled Wicks for all of your candle making needs. The best wick will come from knowing what types of wicks work best in the waxes you are using, based on the exact widest diameter of the jar/mold you plan to use. Contact our FREE online Tech. support for help selecting the right wick for your container!

Sale ends Thursday, August 31st

 

 

  

  

 

 

 

 

 

 

 

 

 
 

 

 

 

 

6 Cavity Clamshell Mold Trays

!

 

 

These handy clamshell trays neatly hold (10) 6 cavity clamshells each, for organized displays.

show and store your clamshells!

These Soap Boxes are perfect for displaying and selling hand made soaps!

Measurements:
3 1/2" Length
2 3/4" Wide
1 1/8" Depth

 

 
'Tis the Season for Apples!

Sale ends Thursday, August 31st

 

 

 

 

 

 

 

 
~Fragrance of the Month!~
is $2.00 off per lb. this month!
Satiny vanilla and sweet sugar combine spices of nutmeg and cinnamon with the rich, buttery flavor of hazelnuts for an out of this world experience!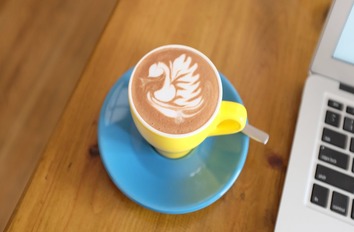 Sale ends Thursday, August 31st
 

 

 

 

 

 

 

 

 

 

 

 

 

 

 

 

 

Get a head start on Autumn by receiving 1oz bottles of the following Autumn fragrances

Choose from the following Fragrances:

* Be Thankful (Yankee Type)

 

Sale ends Thursday, August 31st
Buy FIVE 16oz bottles of fragrance,

(limit of (5) 16oz bottles) 

This sale is only valid through

Sale ends Thursday, August 31st

 

 

 

 

 

 

 

 

 
Have you ever been curious as to what fragrances are
"hot on the market" right now?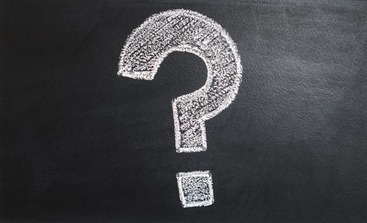 We update the list of our "Top 25" most popular fragrances every month!
The current most popular fragrances are as follows:
  10. A Northwoods Christmas
  15. Turkish Hazelnut Cafe
  17. Diesel Only the Brave Type
  24. Country Berry Hotcakes
Receive one 1oz sample of each of our "Top 25" fragrances for a total of just $25.00! Yes, that's just $1.00 each!
 

All online orders of $50 or more are automatically entered each month to

win $10 in BC Bucks!
Do you have a creative and original "Tip of the Month" to share? Send it in to
Tips@candlesupply.com
and you could
Win $25 in BC Bucks!
***Must enter code "AUG17"
into the comments section of your shopping cart (not the coupon code box)!
 Discounts will not be automatically calculated by the cart on these sales, but will be calculated by our office and reflected on your invoice.
Sales end Thursday, August 31st 11:59pm (cst)!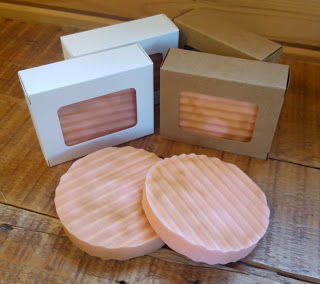 Check out our new blog post
*Pumpkin Cheesecake Soap!*

As always, we appreciate your patronage and look forward to being of service to you!