---
---

Message from

Scotland Island Rural Fire Brigade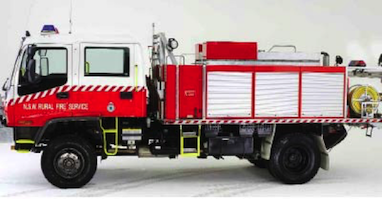 It's more than 7m long and 3m wide. It's the biggest vehicle on the Island.
When the ambulance leaves it usually needs to get places quickly.
When parking your vehicle

please don't
• obstruct the road
• park in turning areas
• park on corners
• block access to the park
• block the turning area at Cargo Wharf
Thank You
Ian White Captain SIRFB
---
Vietnam Veterans Day 2016
Palm Beach
Vietnam Veterans (Northern): Sunday August 14, 2016

Vietnam Veterans (Northern) will also hold their Commemoration Service again this year at Palm Beach RSL (Club Palm Beach) with the Muster to take place around 10.30 a.m. at Palm Beach Ferry Wharf prior to the March to the club and 11.00 a.m. Service.

Visit Profile of the Week - Peter Rumble, President of Vietnam Veterans (Northern) - reprise of 2012 page, catch up with Mr. Rumble 50 years on


Manly
Manly War Memorial: Thursday August 18, 2016: 11.00 a.m.

(cnr The Corso and Belgrave, Manly).

Warrant Officer, Ronald Lees will be the fourth serviceman to have served in Vietnam whose name will be inscribed on the Manly War Memorial.

This year the 50th Anniversary of the Battle of Long Tan will be commemorated at Vietnam Veterans Services around Australia on Thursday, August 18th.

Vietnam Veterans day was originally known as Long Tan Day, chosen to commemorate the men of D Company, 6RAR who fought in the battle of Long Tan in 1966.

With thanks;
Pittwater Online News
Issue 275



---
The Co-Op Club Presents
August 2016 Bookings
Church Point Cafe - Artists play between 3:30 - 6:30pm
Sun Aug 7: MATT TRAPNELL & FULL STEAM AHEAD:


Yes there'll be steam all right when Matt & band hit the stage this Sunday at the Co-Op Club playing some blues, some soul and other groovy tunes with some special guests too.
Book a table! 3.30pm-6.30pm





Sun Aug 14: GREEN LIMOUSINE:


Green Limousine is a local northern beaches group of amazing musicians led by John Spence on guitar & vocals with Rick Melick on keys & vocals, Ian Lees bass & Billy Handley on drums & vocals. These guys rocked the Co-Op Club last time with their 3 part harmonies and great songs from Led Zeppelin to the blues so don't miss them.



Sun Aug 21: REBECCA JOHNSON BAND: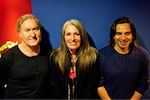 Rebecca Johnson band return as a Co-Op Club favourite. Rebecca is a seasoned, kick ass bass player and she sings great as well! Joining her is her funky drummer husband Con Settineri and Mark Johns on guitar. Together they whip up versions of songs by Bob Marley, Prince, Stevie Wonder & Macy Gray that have the whole joint jumping.




Sun Aug 28: LIZA OHLBACK:


Liza Ohlback is back at the Co-Op Club and it's a good thing she is because she is one of Australia's great singers. This multi-award winning artist always brings with her an equally great band and they play the kind of music we all need, soul, blues, gospel & jazz - both from her award winning albums or from other great artist's albums.






---
ARE YOU A PITTWATER EXPERT OR ARTIST?
OR DO YOU HAVE SOMETHING UNIQUE TO SHARE

ABOUT PITTWATER?
We are looking for enthusiastic, knowledgeable Pittwater residents to share their passions at our Pittwater Discovery Tour lunchtime presentation.


Paddlecraft, located at the Bayview Marina, is working with the National Parks to develop tours that help promote conservation and awareness of Pittwater through nature based activities like kayaking and bush walking. We are aiming to offer a full day tour this season with some options for a lunch time stop that would incorporate a talk or demonstration from a Pittwater local perhaps highlighting conservation issues or programs, or local flora and wildlife or even artwork or local history. Paddlecraft would provide the catering but we are searching for a place to conduct this activity and people that would be interested in presenting. So if you are interested in doing a presentation or if you have a boat house or picnic area that could be used please contact Helen at info@paddlecraft.com.au or directly at Paddlecraft at 9997 8015.



---
English Tutor / HSC Exam Specialist
Ready to help boost ATAR and Assessment marks!



Are your children finding it hard translating classwork into concise sophisticated essays and exams?

I have extensive experience and proven results tutoring all high school levels up to HSC English Standard, Advanced, Extension 1 and 2.

I specialise in:

Essay writing
Textual / critical analysis
Argument building
Exam preparation
For enquiries call 0468391668 / 0478155583



---
Massive Clear out Sale
ILVE stainless steel splash back with ladle bar, 150cm long $200
Large AERO desk (1800 x 80 cm), steel base, timber top $180
Black office chair on wheels $25
Tefal slow cooker, large (never used) $20
Sharp microwave $20
Cube Bedside tables (30x30cm) Banana leaf, $25 each, 4 available
Contact Kylie Norton on 0407595431
125 Florence Terrace (opposite Newport)



---
Tutor Wanted
Looking for a tutor to help my son with maths, english and geography studies.
We live at south Elvina Bay.

Please contact Amanda on 0406 654 466 or email aghamilton11@gmail.com



---
AutoCAD lessons / Drafting services:
Learn to draw up Architectural plans using Computer Aided Design Software.
I can help with design drawings & drafting services for Council Development Application.

Call Sandy
0415058922


---
Found
Found Kayak washed up on shore.

Please phone Gareth on 0406669686 to collect.



---
Cleaning, Gutters, Windows
Fast and thorough cleaning for Island residents!
Pre-move cleaning!
General labouring and administrative organisation!

$35/hr

Make an enquiry today!
Call Asha on 0468391668 / 0478155583




---
---
---
A complete set of past electronic newsletters since May 2000 can be found and read at https://ymlp.com/archive_gesgjgm.php or by clicking here or by visiting the Mona Vale Library.

The Island website is at www.scotlandisland.org.au


---
To Contribute
If you would like to contribute to this newsletter it's easy!. Send an e-mail to the editor (editor@scotlandisland.org.au) or by clicking here. Type your contribution (100 words or so would be fine) and assuming it is of general interest to the community, does not include matter of a political nature and is not offensive, it will appear next month.
Subscription Information
To get on and off this newsletter,

click here

or got to:

http://www.scotlandisland.org.au/signup .


To change your address, click the 'modify' link at the bottom of this newsletter or send an email to the

editor@scotlandisland.org.au


---
Follow the PON
---
The Online Local Contacts Guide
Click HERE to load
---
The views expressed in this newsletter are not necessarily the views of the Scotland Island Residents Association (SIRA), or the Western Pittwater Community Association (WPCA)
---