It would be greatly appreciated. Alyssa Marshall
h) 999 73 775 m) 0437 13 8811
Sunday March 13th was a lovely sunny day for the 13th wine tasting held for the offshore community, this time in Elvina Bay. Dozens of wine lovers attended to taste a range of wines of exceptional quality and value. This is a 'not for profit' event, and you are never required to buy wine. Pretty good deal! If you want to be added to the list of those who get an email about a further tasting, please email Greg Roberts by clicking here.
The photos below show some of those enjoying the wine


Author Talks @Mona Vale Library

Juliette Robertson, co editor of Water Access Only. Tales and Images from Pittwater will be speaking about the compiling of the book, with over 50 offshore residents as contributors on Wednesday 9 April at 6.30pm.
Juliette Robertson, the project co-ordinator and co-publisher for Water Access Only is a former corporate executive, a marketing consultant and executive coach.
She worked on the Writers' Tent at the biennial Scotland Island Festival in 2004.
She lives on Scotland Island with her husband and two children.
Aboriginal Support Group Manly Warringah Pittwater

You are invited to join local Aboriginal Residents on Monday 7 April 2008 at 7.30pm.

The Aboriginal Support Group – Manly Warringah Pittwater is hosting an evening to celebrate and relive the momentous days of the 12th and 13th of February 2008. The Welcome to Country and Kevin
Rudd's Apology to Australia's Indigenous Peoples speech will be shown, followed by discussion and supper. To be held at Nelson Heather Centre, cnr Jacksons & Pittwater Roads, North Narrabeen. ALL WELCOME. Details: Anna 9913 7940 or Vanessa 9970 5456.

We hope to see you there. Thank you, Vanessa Walsh

Volunteer for the Aboriginal Support Group – Manly Warringah Pittwater
www.asgmwp.net

New Policy to Tackle Climate Change

Pittwater Council has adopted a draft climate change policy and is now seeking input from the local community on ways to tackle climate change.

The draft policy is on public exhibition between Saturday 29 March and Friday 23 May at www.pittwater.nsw.gov.au and the Council's customer service centres at Avalon and Mona Vale.

The policy is part of a statewide push by local government to reduce the impacts of climate change.



The main points covered by the policy include:
• A goal of a 30% reduction in greenhouse gas emissions in Pittwater by 2020, based on 1995 emission levels
• A request for full ratification of the Kyoto Protocol by the federal government and opposition
• The Council to continue to refine and seek new ways to reduce greenhouse gas emissions and combat the effects of climate change.

The Council will also hold a community meeting between 4pm and 6pm at the Coastal Environment Centre Narrabeen on Wednesday 2 April to discuss ways Pittwater residents can live more sustainably.

The Council's Natural Resources Manager Mia Dalby-Ball said the focus at the meeting would be on practical things residents could do to reduce their ecological footprint and encourage others to do the same.



"We're open to ideas and suggestions from the community on how we can address climate change."

She said that the Council was currently formulating its budgets for 2008-2009 and funds would be set aside for tackling the effects of climate change.

The Council's budget and management plan for 2008-2009 will be presented to Council by the beginning of May and once adopted, will be placed on public exhibition for comment.

To register for the community meeting on climate change, contact the Coastal Environment Centre on 9970 6905.
Tracy Smith selected for Salon Des Refuses
Tracy Smith has once again been selected for inclusion in the prestigious Salon Des Refuses. Recently her work was in Tasmania at the John Glover Award (together with island artist
Carol Corrie) and in Mackay at The Libris Artist's Book Awards (together with Jan Melville).
Tracy will be giving an artist floor talk on Sunday 4th May at 3.00.
National Trust SH Ervin Gallery
Watson Rd
Observatory Hill Follow the road right to the end. Plenty of parking at the back
All welcome.
eStudio Editions
Online Boating Safety Course (BSC)
About The Online Boating Safety Course
Is it compulsory for any person wishing to obtain a general or personal watercraft (PWC) licence to
complete a Boating Safety Course prior to undertaking the licence test.
One method of satisfying this requirement is via the on-line presentation. The applicant has 12 months to complete the course and sit the licence test.
To complete a Boating Safety Course you must ensure that your PC meets our System Requirements. First time users will be required to Register in order to purchase a course. A $10 fee applies for each course and the acceptable payment methods are VISA or MasterCard.
Alternatively, you may prefer to purchase a DVD or video presentation of the Boating Safety Course from the following link: MVDOnline.
As Australians, we are in a unique position to help stop the human rights violations taking place right now in Tibet.

Kevin Rudd is the world leader who not only can speak to the Chinese leaders in their own language, but also happens to be visiting Beijing the week after next to meet the Chinese President and the Premier. Add to that the impending Beijing Olympics, where the world's eyes will focus on China, and we have a once in a generation chance to resolve this crisis.

Human Rights Petition
A concerned offshore resident has forwarded this message to the editor:

As you read this, Tibetans are mourning an unknown number of their dead from these recent protests - the number is unknown because China is keeping out all international media and human rights monitors. But China can't afford too much damage to its international reputation, and will listen to Australia's concerns. Foreign pressure is mounting, but no-one is better placed to be the voice of reason than Australians.

Let's not miss this rare chance to make a real difference. Please sign the petition today:

http://www.getup.org.au/campaign/StandUpForTibet
Baked autumn fruit compote
Ingredients

* 3 oranges
* 1 vanilla bean, halved lengthways
* 2 small royal gala or pink lady apples, cored, cut into 1cm wedges
* 1 large bunch (1kg) trimmed rhubarb stalks, cut into 5cm lengths
* 1 cup (220g) caster sugar
Method
1. Preheat oven to 180°C. Thinly peel rind from 1 orange then cut into fine shreds and place in a bowl. Juice peeled orange and add juice to bowl. Scrape seeds from vanilla bean into bowl and add bean. Add apples, rhubarb and sugar. Toss well. Peel skin and pith from remaining oranges then cut into rounds and set aside.
2. Transfer apple mixture to a non-reactive (glass, ceramic or stainless steel) ovenproof dish. Cover tightly with foil and bake for 30 minutes. Uncover and baste with cooking juices then add orange slices and bake, uncovered, for a further 15 minutes or until fruit is tender. Serve warm or at room temperature. (Source: www.taste.com.au)
Kindy to the Point



Saturday 5th April 2008 9-3pm

SIOCS (Scotland Island Offshore Children's Services) are presenting a stand at Church Point to promote our Kindy

Bring along your family, friends .…in fact anyone who is interested in finding out about our service.
Our staff will be running craft activities all day. Come along and make giant bubbles or a paper bird!

Staff, Committee members and parents will be on hand to answer your questions and talk about our Kindy…

For more information contact us on 9979 7856 or siocs@comcen.com.au
Remembering the Gyuto Monks on Scotland Island
Those of you who were on the Island in 2001 will remember the Gyuto Monks who blessed us all with their presence – an evening of wonderful harmonic chanting, creating a sand mandala in the Community Hall, Jampa Tashi's teachings in the evenings, workshops in the park and cricket after school. It was a wonderful week!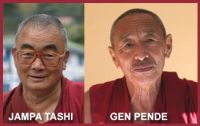 "Today we bring you news of Jampa Tashi and Gen Pende who gave us so much and both of whom connected deeply with many Australians. This is the situation:

Jampa Tashi has a serious heart condition which requires immediate surgery. He has two huge blockages in his arteries which could cause a fatal heart attack. Sonam Rigzin has been with him in the hospital in Delhi and has seen the scans which

verify the diagnosis. We have asked the monastery to find the necessary funds and have the operation done as soon as possible, on the basis that we will raise the funds needed here in Australia. If you can help us in any way to do this, please do.

Gen Phende is also not at all well. Yesterday he was hospitalized in Delek Hospital, Dharamsala and needed massive blood transfusions. A jeep full of monks from the monastery was rounded up in the middle of night to go Mcleod Ganj to give him blood. Unfortunately only three monks matched his blood group. We are awaiting further information at this stage.

The value of these old monks to the future of the monastery, to the Dalai Lama's Gelug lineage and to Tibetan Buddhism in general cannot be underestimated.

Please remember Jampa Tashi and Gen Phende in your hearts and minds and in your prayers. Send them love and, if you can, send them practical help. You can do this by sending donations to Gyuto House Australia Inc., 20 Taylors Lane, EWINGSDALE, NSW 2481.All funds received will be sent immediately to Gyuto Health Dept., Gyuto Tantric University in India.
Since this broadcast, the response was overwhelming and Jampa Tashi has now had the operation and is recovering. The funds received not only covered Jampa Tashi's medical expenses, but produced a surplus which has now been put towards the purchase of an Ambulance for Dharmsala, the spiritual centre for the Tibetan people in exile and the home of the Dalai Lama. At present, there is only a jeep to transport seriously ill monks to Delhi and, on some occasions, these trips have not been able to save a life. For all of those who remember the Monks and wish to donate additional funds, please choose one of the options above. (Submitted by Cass Gye)
West Pittwater Community Association AGM

The AGM of the WPCA was held on Sunday March 30th. This well attended meeting elected a strong
committee, headed by Michael Wiener as president and with new secretary Penny Gleen. Among the new committee members are Margie Morris and Tejinder Gill who changes role from Secretary to committee member.
Attendees heard of developments at Church Point, news of a fundraiser to gather funds for a solar panel at Pittwater High School and a great car sharing plan.
Annual General Meeting - SIRA
NOTICE

The Annual General Meeting of the Scotland Island Residents' Association (SIRA) will be held:
ON: Sunday 6 April 2008
AT: 10:00am


IN: The Scotland Island Community Hall, Catherine Park, Scotland Island

All residents are invited to attend. VOTING is restricted to financial members of SIRA. Current members are eligible to vote. Membership for the financial year 2008-2009 ($20) may be paid prior to commencement of the meeting. New 2008-2009 financial members are also eligible to vote.

Order of Business:
9:30am Morning Tea and Registration
10:00am Commencement
Welcome
Previous Minutes
President's Report
Treasurer's Report
Election of Office Bearers
Long-term local resident and principal Tanya Mottl is still zipping about in her boat and looking after the area and View Real Estate has joined forces with one of the world's largest real estate networks, CENTURY 21 . They are now trading as Century 21 Showcase Pittwater, still based in the Bayview Anchorage Marina (renowned for its fabulous Green Pearl Thai Restaurant and Bayview Kiosk which can be accessed by boat).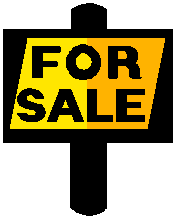 They also have three new faces starting soon.
WHY? Century 21 has over 7,300 offices in 83 countries with exclusive in-house technology.

With decades of local knowledge and passion for Pittwater, their plan is to continue their service to the community. They can be now reached on 02 9999 0155 and www.century21.com.au/showcasepittwater