Why not bookmark this AMPS Newsletter and read at your leisure!

AMPS Newsletter September 2016
This month - Vote now for AMPS TV Awards, AMPS Golf Day, Simon Bishop interview, Life after Brexit, Sound Particles live event, new AMPS Member, three new AMPS Sustaining Members - Audio Technica, Sounds in Sync and Zoom, Audient QXS Boom Pole & Soundrolling App.
Header image - No Man's Sky science-fiction game whose audio direction and sound design was created by AMPS Member Paul Weir.

AMPS SOCIALS
Bristol Social - Wed 28 September, 7.00pm

Beerd, 157-159 St Michaels Hill, Cotham, Bristol BS2 8DB, 7.00pm on the last Wednesday of each month is the place to meet up with other AMPS members and like-minded people! Great craft beers and amazing pizzas are available!
London Social - first Tuesday each month

Make sure that you attend the AMPS Social at the De Lane Lea bar in Dean Street on the first Tuesday of every month - be social with your AMPS members! The first Tuesday in every month - 6.00pm.
… not in Cardiff, Bristol, London or Leeds?
Andrew Wilson reports, "Very pleased with AMPS 'Social' progress across the UK. If anyone elsewhere in the country would like to get something going in their region please let me know and I'll get you started. I'll do the admin and emails, we just need someone local to host!"
All events are open to AMPS members and guests. They are a great chance to put faces to names, to network and to chat. It's a rare opportunity for production sound and post sound folk to get together… plus there's beer and food!
---
SoundPRO2016, 24 September, Ealing Town Hall
AMPS Summer Party, 25 September, Dolby, London
It is time to help celebrate with the AMPS Award winners;
Fortitude
and
The Martian
and to present them with their Awards. After the presentation, some of the winning Members of the Sound Teams will participate in a Q & A session to be followed by drinks and canapes in the Dolby Foyer. Please RSVP to
admin@amps.net
Immersive Sound with Sound Particles, 13 October, De Lane Lea, London
See further down the email for information.
AMPS Award for Excellence in Sound for a Television Drama
The Eligible List is now open to AMPS Voting Members (Full, Associate or Retired) for suggested titles. Please submit any Dramas you have viewed or worked on that you consider worthy of inclusion in this year's AMPS Awards; you may suggest as many titles as you wish. From the Final Eligible List created, a ballot will be conducted among all AMPS Voting Members to determine the five Nominated Titles. A further ballot will decide the winner.
Eligible Dramas must have been broadcast between 1st January and 31st December 2016 and meet the criteria detailed here:
AMPS Members Receive Another Award for Game of Thrones
AMPS members Ronan Hill and Richard Dyer have been awarded another Primetime Emmy for their work as production sound mixers on Game of Thrones season 6 Battle of the Bastards. This is Ronan's third win for the show and Richards second.
Many congratulations from everybody at AMPS!
AMPS Golf Day in the Surrey Countryside

AMPS Member David Stephenson reports on the day's activity -
"On Saturday the 3rd of September some AMPS members and a few guests took to the green fairways of Pine Ridge Golf club in Surrey. The idea was for like-minded people to spend a pleasant few hours trying to hit a little white ball around the Surrey country side.
I myself spent a lot of time in the woodland that lines these fairways. In retrospect it would have been better to have disregarded half the clubs in my bag and replaced them with a chainsaw. Needless to say, I did not win any prizes.
Those that performed somewhat better were Nic Le Messurier for 'Nearest the Pin' on the 17th hole and Andrew Simmons for the 'Longest Drive' on the 9th. Tommy Staples was the overall runner up with 37 points and the 'Winner for the Day' was Ian Voigt with 38 points. Congratulations to all the winners."
Simon Bishop Talks About his new Aaton Equipment
AMPS Member Simon Bishop recently discussed his equipment inventory and decision to upgrade to Aaton Cantar X3 recorder and Cantarem fader panel.
Toronto 2016: UK Film Experts Upbeat over Brexit
UK film experts are confident that the industry will cope with the impact caused by the vote to exit the EU. The upbeat message emerged during a special Brexit debate at the Toronto International Film Festival on Friday.

"As an industry we are born problem solvers," said Robbie Allen of Creative Scotland, adding that there was "time to plan" for the "bump in the road". Isabel Davis, of the British Film Institute, said "nothing changes" until after what would be a long process.
Ms Davis, head of international at the BFI, explained that it had set up a "screen task force" to look at threats and opportunities presented by the result of June's EU referendum. She said the film industry was keen to preserve its relationship with Europe and that no changes were imminent during the exit process.
Invite to Immersive Sound Design with Sound Particles
AMPS Member Nuno Fonseca would like to invite you on Thursday 13 October to an evening at Warner Bros. De Lane Lea, Soho to present his software for Audio Post-Production
Sound Particles is a 3D CGI-like software for audio post-production, capable of using particle systems to generate thousands of sounds in a virtual 3D world. For instance, imagine that you want to create the sound of a battlefield… you could create 10,000 particles (sound sources), spread over a square mile, pick 100 war-related sounds from your sound library (each particle randomly selects an audio file), and render the entire scene with a virtual microphone (5.1, Dolby Atmos 9.1 bed, etc.).

The software is currently being used in all major "Hollywood" studios and it was already used on movies like Batman v Superman, Ninja Turtles 2, Independence Day 2 and Ghostbusters among others.
New AMPS Member - Emma Butt

I am a Re-Recording Mixer, Sound Editor and ADR recordist from Dublin who has recently moved to the UK and currently looking for new opportunities either as a freelancer or permanent staff.


I have over 8 years experience in post production sound on a variety of projects from mixing, sound editing and ADR recordist for animations, commercials, entertainment shows, dramas and features.


My most recent credits include full audio post on CBeebies kids animation Nelly and Nora, ADR recordist for Game of Thrones and Vikings and Re-recording mixer for Dragons Den Ireland and Deal or No Deal Ireland.

 

 
I've been nominated for an IFTA award twice for my sound design and mixing work on kid's animation Punky and documentary My Fathers War and a Shark Award for my work on short film, The First Wave.
ATTENTION - If you're a new AMPS Member and would like to have to your profile posted here, please send a head & shoulders photo plus approx. 150 words to newsletter@amps.net. Thanks.
New AMPS Sustaining Member No. 1 - Audio Technica
Established in 1962, Audio-Technica is a worldwide group of companies devoted to the design, manufacture, marketing and distribution of problem-solving audio equipment. Initially known for state-of-the-art phonograph cartridges, Audio-Technica now creates high-performance microphones, headphones, wireless systems, mixers and electronic products for home and professional use.

Winner of numerous industry awards, Audio-Technica manufactures products that set quality, durability and price/performance standards for live sound tours, broadcast and recording studios, corporate and government facilities, house-of-worship venues, and more.
With regards to the discount for members, Audio Technica is offering a
25% discount
on RRP for all AMPS members. Go to
www.amps.net/members-area/benefitdiscount
(you must be logged in) for details in claiming.
http://eu.audio-technica.com
New AMPS Sustaining Member No. 2 - Sounds In Sync
AMPS has recently acquired a new Sustaining Member - Sounds in Sync. Based in New South Wales, Australia, they specialise in post-production software and are offering AMPS Members a substantial discount on their products. They are the creators of
EdiCue
,
EdiPrompt
and
EdiLoad
. 
New AMPS Sustaining Member No. 3 - Zoom Corporation
Recently-confirmed AMPS Sustaining Member Zoom Corporation is offering a very special deal for AMPS Members.
Along with a minimum 10% discount on all RRP, Zoom is holding its pre-increase price on the F8 MultiTrack Field Recorder for all AMPS Members. So while stocks last, the F8 is still £799 inc. vat - and you can also claim your AMPS 10% discount!
Zoom's products also include competitively-priced DAW Audio Interfaces, more information on the Zoom website -
www.zoom.co.jp
If you're interested in taking advantage of the discount, please email -
Ambient Launch QXS Boom Pole

Ambient have recently announced their new QXS Boom Pole line. Specifically designed for documentary and ENG booming work, QXS series poles are built out of extremely durable but light-weight pull-wind carbon fiber – with 5 segments for a better collapsed to extended ratio. Delivering ideal balance and perfect control over the microphone, QXS Boom Poles are easy to transport while providing long lengths when needed.

The all-new collars feature a machined knurl that provides outstanding grip, especially with gloves. The optimized angle of the new compression rings deliver increased locking of the segments.

Replacing the QX Series, the all-new QXS Boom Poles are now shipping.


Soundrolling App - "Saves Hours in Post!"
Sound Recordist Matt Price has recently updated his handy App - Soundrolling. Now available as a free download for iOS iPhone & iPad, Android and Windows, latest upgrades include -
Camera Manual Cheat Sheet
This is where you can view the Timecode Inputs and Audio Inputs for Major Digital Production Camera (Arri, BlackMagic, RED, Sony, Canon...)
Sound Chats
More than 40 Interviews with Dialogue editors, Sound Mixers, Re-Recording Mixers, Foley Artists and Boom Operators on some of the world biggest blockbusters and Oscar Winning Films. Also Available As Podcasts and Videos.
Boom Pole Cheat Sheet
This compares over 125 boom poles in Min Height / Max Height / Weight / Material / Locking Mechanism and units are in Imperial and Metric measurements.
Frequency Finder
Find legal frequencies for countries around the world as sourced by mixers who live or work there, with links to government websites for extra reading.
Foley Cheat Sheet
Over 200 different foley tips to record various sound effects, all in one searchable list, there are a few classics in there too.
This is of course just a sample of what's available on the App, you can watch a short video on the latest updates here -
https://youtu.be/yTSUwya5pAY
Avid have made some major announcements which introduce a seismic shift in terms of how customers are able to purchase their flagship Pro Tools|HDX and Pro Tools|HD software range of professional audio production products.
Avid Pro Tools | HDX
The Pro Tools|HDX range of DSP cards is now available without having to be purchased as a bundle with an Avid HD I/O audio interface.
Avid Pro Tools | HD software
For the first time ever you can now buy the fully featured Pro Tools|HD version of the world's most popular professional audio production software as a standalone product without having to purchase any associated Avid hardware.
Avid Pro Tools 12.6
The new Pro Tools 12.6 software delivers powerful new editing capabilities that give you even more control over your editing workflow. See more info here -
Also, save £1.5k if you upgrade to Pro Tools | HDX before 30 September!
FOCUS: Location Production Event 6 + 7 December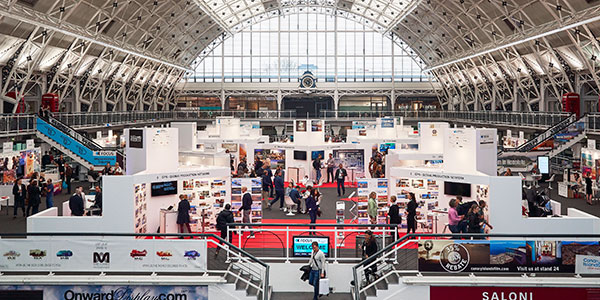 FOCUS, the world's most international location production event, is set to take place on the 6th and 7th December at the Business Design Centre in London. Following a hugely successful inaugural event last year which saw over 181 exhibiting organisations from 44 countries, the trade show and accompanying content programme will now be completely free to attend for members of the production industry.
Designed as a knowledge-sharing and peer-networking platform, FOCUS aims to help filmmakers and producers across entertainment and advertising content discover incentives and production solutions to help maximise screen value for all budgets.
The 2016 event will feature content across three distinct strands: Film & Television, Commercials and Online & Digital. The two days of content strands will include industry leaders sharing learnings, inspiration and insight through a programme of seminars, workshops, presentations and screenings.
AMPS has been running a Mentor Scheme for a number of years; we currently have a number of Members waiting for mentors.

If you think you can spare a couple of hours a month and would like to pass on your experience and knowledge to someone just starting out in the industry then please send an email the address below and we will send you an information pack about the AMPS Mentor Scheme.

We are particularly looking for Production Sound Mixers who are London based to mentor students based at the NFTS, Beaconsfield.
Did you know that the Directory pages on the AMPS website are some of the most frequently visited?

 

Make sure that your profile is up to date - you never know where your next work enquiry will come from!

 

 
Can we help with your Professional Development?
We're keen to hear from you with ideas for seminars and training sessions which would contribute towards Continuing Professional Development.
We're very aware that keeping up with techniques and updates can be a full time job in itself, so if there's any way that AMPS can contribute towards maintaining and developing your industry knowledge and skills, please get in touch.
AMPS Address & Phone Number
27 Old Gloucester Street
London
WC1N 3AX
Tel: +44 (0)1753 669111
AMPS, 27 Old Gloucester Street, London, WC1N 3AX
www.amps.net / +44 (0)1753 669111