Best in Business nominees come from the top rated local businesses. Holden House was awarded and featured in the Colorado Springs Business Journal as one of the "Best in Business" in the Pikes Peak Region for the Bed and Breakfast category. We are honored to have received this recognition. Thank you to the Colorado Springs Business Journal and this local voter's choice award.
---
AAA Award for Best in Housekeeping 2021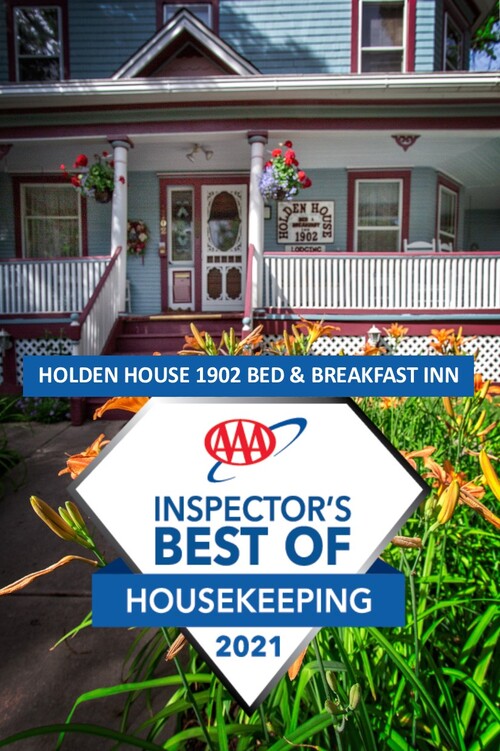 Holden House 1902 Bed & Breakfast Inn, a AAA Inspected and Approved inn, has been recognized with the 2021 AAA Inspector's Best Of Housekeeping award, granted to hotel properties throughout the United States, Canada, Mexico and the Caribbean that earn the highest possible cleanliness and condition scores.
Holden House 1902 Bed & Breakfast Inn is part of a select group of inns and hotels in North America. Properties must demonstrate housekeeping excellence for two consecutive inspections and be free of AAA member complaints to meet the criteria for this award, which puts them in the top 25% of all 27,000 AAA Diamond designated hotels.
"AAA has found that cleanliness and physical condition are consistently among the most important components travelers consider when looking for an inn or hotel – and we know that will be more important than ever as travelers get back to exploring the world in a post-COVID environment with properties like Holden House 1902 Bed & Breakfast Inn which focuses on comfort and cleanliness."
- Scott Hamerlee, director of the AAA Diamond Program
Read More...
---
HEADING INTO OUR 36TH YEAR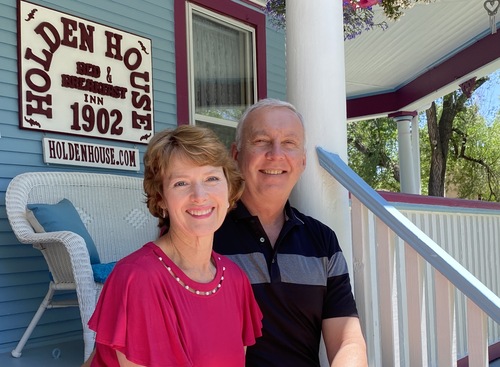 "We want to say 'Thank You' to our guests as we head into our 36th year in business. As the first Colorado Springs Westside B&B and still under the same ownership today, we are incredibly appreciative of our thousands of inn guests over the years and our amazing assistant innkeepers who work alongside us each day to uphold high standards, personal service and hospitality excellence."
- Sallie and Welling Clark, Innkeeper-Owners
---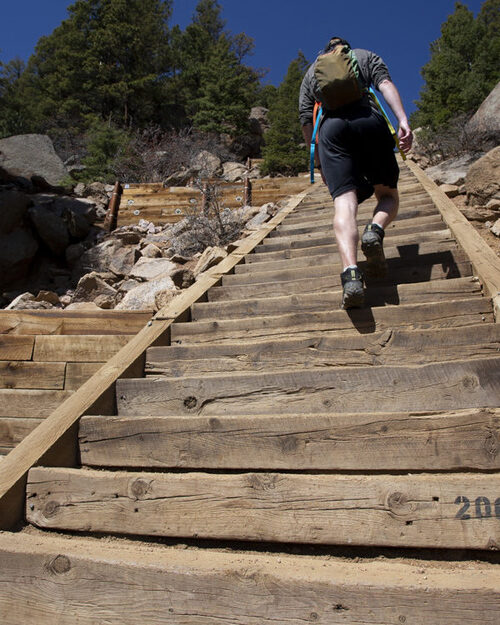 Are you "inclined" to take the Manitou Incline? This rigorous set of 2,744 steps are a popular place to test your athletic abilities. But, know before you go as the altitude and physical requirements are challenging.
The Pikes Peak Area offers the opportunities for an amazing vacation or staycation with a plethora of attractions, activities and adventures. From museums to arts and culture, live music to theatre peformances, outdoor recreation to historic sites, and scenic views to wildlife glimpses, there's something for everyone. We pride ourselves at helping our guests find the best activities to match their tastes. Here are a few of our favorite places to check out before you stay. Once you're at the inn, our innkeepers will be available if you have questions before venturing out.
A Few Great Local Outdoor Hiking Options:
More Pikes Peak Area Visitor and Event/Activity Links:
INN THE KITCHEN AT HOLDEN HOUSE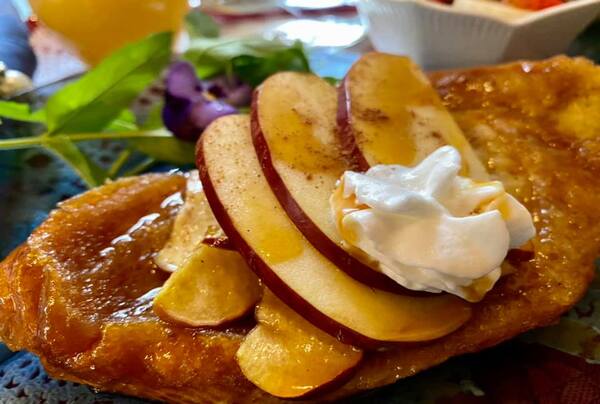 ¾ cup (5.5 oz) packed light or dark brown sugar
2 T maple syrup (can substitute corn syrup or pancake syrup)
6 slices (2 in. thick) slices French bread
8 oz. cream cheese –softened (can substitute Neufchatel/low fat cream cheese)
Apple slices for layering
Whipped cream, nutmeg and additional fresh apple slices for garnish
Directions:
Add butter, brown sugar and maple syrup to a microwave safe bowl and microwave for ½ minutes, until the sugar is dissolved. Stir to combine. You can also do this on the stove. Lightly grease either a 9x13 pan or individual baking dishes. Spread the brown sugar/caramel mixture in the bottom of the pan and a thin layer of fresh apple slices. In a medium bowl, whisk together the eggs, half-and-half, 1 T vanilla, cinnamon and salt. Set aside. In another medium bowl, combine the cream cheese, 1 T remaining vanilla, sugar and one egg. Make a slit in the middle of each slice of French bread. This creates a pocket for the cream cheese. Stuff an equal amount of filling into the pocket. Dip the stuffed bread slices into the mild and egg mixture. Cover the pan or dishes and refrigerate overnight. (8-10 hours). Remove the pan from the refrigerator, uncover and place in preheated oven to 350-375 degrees. Bake for 30-40 minutes, until the bread is golden and the caramel syrup is bubbling. Using a large flat spatula, flip the bread pieces over onto the plate and serve with whipped cream and fresh apple slices. Serves six. Enjoy!
Take some time to smell the roses...

Photo: Assistant Innkeeper Heather Hidalgo

Read our Holden House Blog

for inn updates,

recipes and more!

VIRTUALLY YOURS...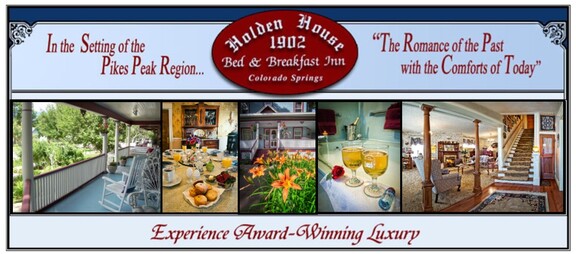 1102 West Pikes Peak Avenue
Colorado Springs, Colorado 80904