---
---
SIRA

NOTICE
SIRA AGM
We had a fantastic turnout at the AGM, with over 50 SIRA and community members attending! Thank you to all those who came along and to those who joined us afterwards for the barbecue in Catherine Park. Your contribution to the conversations and discussions at the meeting is very much appreciated as it helps SIRA to remain connected to the community we seek to support and represent.

Thank you very much to Bill Gye, who chaired the motions and elections parts of the meeting.

And also to Rosemary Haskell and Ross Hardy who organised the barbecue.


     NEW SIRA COMMITTEE
An 11 person-strong committee was appointed at the AGM. Please join us in congratulating the new committee and wishing them well in representing the community over the coming year!


President

Vice President


Treasurer

Secretary

Ordinary Members 


Sue Armstrong
Paul Blackband
Fabienne d'Hautefeuille
Nadja Fisher
Robyn Iredale
Shane O'Neill
Jane Rich
---
Be part of making a difference to our island …
Join a Community Sub-committee
Did you know that the SIRA Committee protects the interests of island residents and drives positive change? SIRA is a voluntary community residents' association and depends heavily on the support and work of its sub-committees to get things done.

The sub-committees are the forums in which most ideas, subjects of interest and issues we face are discussed in an informal setting. Meetings usually take place at a member's residence.

The SIRA committee depends on the sub-committees for expertise-sharing, advice and input in its quest to form policy and make decisions on behalf of the community. We have a great group of people already involved but it's never enough. The more people involved, the better we will be able to deliver.



Join a sub-committee

if you are passionate about a certain subject or if you think you can offer your knowledge, skills or your input and ideas to help us move forward.



What does this mean?

  As a member of a sub-committee you will be required to be a member of SIRA and to join meetings every 4-6 weeks.

Below are the current sub-committees:

Church Point
Community Engagement and Communications
Finance and Insurance
Governance
Hall Management and Hire
Roads, Drainage, Traffic and Environment
Strategy and Vision
Waste Management
Water and Wastewater
Wharves
We invite you to be part of your community as an active member of a sub-committee!

Please email Anne Dennis at secretary@sira.org.au for more information, or to send us your expression of interest by Monday, 19th November, 2018.
---
Community Vehicle Out of Service
Monday 19 Nov to Friday 23 Nov.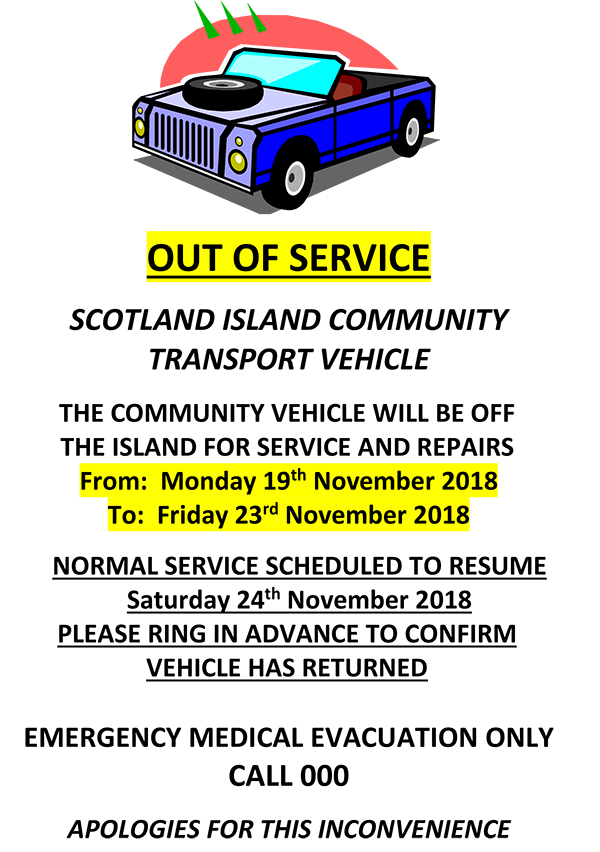 ---
Northern Beaches Council On-site Sewage Management Information Guide

Please find attached the Northern Beaches Council On-site Sewage Management Information Guide. Also attached the Approval to Operate Form



It will also be attached to the new Inspection request letters, until everyone has a new Approval to Operate an On-Site Sewerage Management System.
 
Please feel free to share it to your neighbours and your resident associations.
 
Kind regards
 
James Montgomery
Team Leader Environmental Health
 
Environmental Health
t 02 9942 2111
council@northernbeaches.nsw.gov.au
northernbeaches.nsw.gov.au



---
Scotland Island Fire Brigade

Australian Tucker Night & Bush Dance

Saturday 17 Nov. from 7pm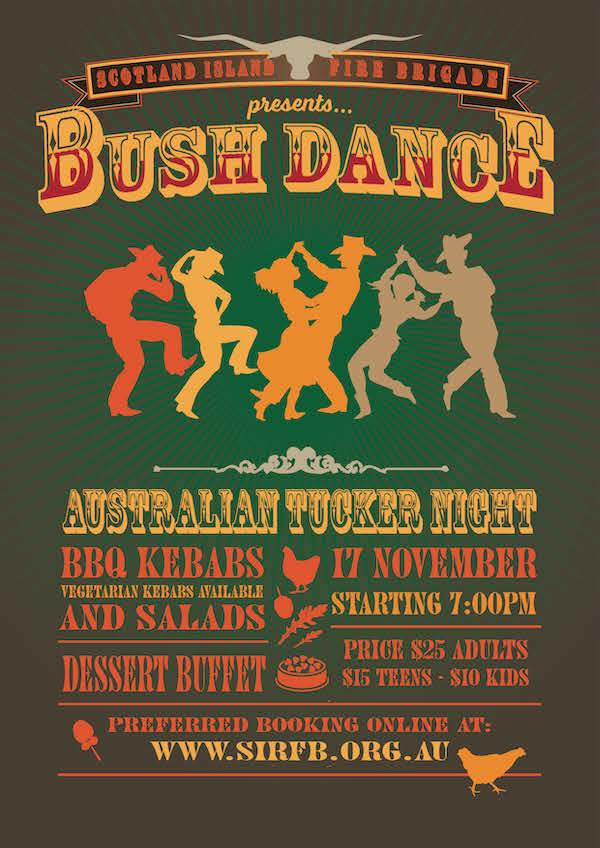 Preferred Booking online HERE
---
WPYC Commodore's Chrissy Cocktails
Saturday 17 November 7pm
WPYC is having its annual Cocktail / Christmas Party .

Saturday Nov 17 th 6pm on Bayview Scout Hall
Theme James Bond
All welcome
$ 50 per person Includes Food ,Wine Beer Soft drink & entertainment.
Pick up by ferry Reliance from
Newport, Church Point & Scotland Island $5 each way
---
4th Young Musicians' Concert
Sunday 18th November 2.30 to 4.30pm 
Scotland Island Community Hall
Our next concert is calling for performers – any instrument, voice, dance, reading.
Please contact David Richards or Robyn Iredale if you would like to participate.
We are also looking for comperes and help with setting up and dismantling the concert.  
Gold Coin donation (to cover the cost of the hall) and plate of food or drinks.
David RICHARDS
drjavoo@gmail.com
Robyn Rae Iredale
rriredale@gmail.com
---
Free Aviary
Large portable aviary for birds, rodents or reptiles. 1.7m tall, 1m wide, 0.7m deep. Pick up on the island, yours to take away!

Includes;

'Wodent Wheel' (Wobust model) worth $40 https://www.dapper.com.au/wheels.htm
2 x water dispensers
4 bridges for climbing fun
Hanging nesting basket
Large spare cage 60 x 60 x 35cm
Also available, one double school desk.

Top and hinges work fine.
Surfaces could do with a touch up.
Also free.

Call 0417 991 499 or boydatt@bigpond.com



---
Pad Mini 2 WiFi 32GB For Sale
Excellent condition, always been in its OtterBox, Silver IPad Mini 2 (Model ME280B/A), 32GB memory. Fully operational.
Perfect first iPad for a little one.

$100 for iPad and OtterBox.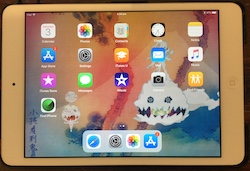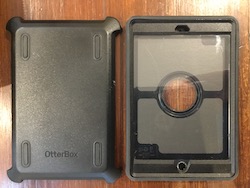 Please ring Mark on 0435819610

---
ACER Spin School Laptop For Sale

Excellent condition, hardly used, ACER 1 Spin SP111-32N-P7E4 (P/N NX.GRMSA.004).
Has Windows 10, 1.1GHz Intel Pentium Processor N4200, 11.6" Multi Touch LCD, 64GB Flash Memory.
Still in original box.
Complies with Pittwater High School BYOD specification.
Perfect for Year 7...our boy just does not like Windows.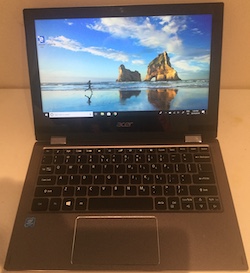 Still under warranty until Jan 2019.

RRP $650, we are selling for $420.
Also selling a strong case for it for $25.


Please ring Mark on 0435819610






 


---
Free Fridge to Artist

This Kelvinator Fridge & Freezer works just fine, except for the interior light.
True, the door could be improved with a lick of paint but that's why I'm giving it to you, the artist.



1670H x 660W x 700D


    

Thompson St....I'll help load.

Phone Brad  0410594592



---
---
---
A complete set of past electronic newsletters since May 2000 can be found and read at https://ymlp.com/archive_gesgjgm.php  or by clicking here or by visiting the Mona Vale Library.

The Island website is at www.scotlandisland.org.au



---
To Contribute
If you would like to contribute to this newsletter it's easy!. Send an e-mail to the editor (editor@scotlandisland.org.au) or by clicking here. Type your contribution (100 words or so would be fine) and assuming it is of general interest to the community, does not include matter of a political nature and is not offensive, it will appear next month.
Subscription Information
To get on and off this newsletter,

click here

or got to:

http://www.scotlandisland.org.au/signup .


To change your address, click the 'modify' link at the bottom of this newsletter or send an email to the

editor@scotlandisland.org.au


---
Follow the PON
---
The Online Local Contacts Guide
Click HERE to load
---
T

he

Editor

and the publisher disclaim responsibility for any injury to persons or property resulting from any ideas, articles or products referred to in this publication. Further, t
he views expressed in this newsletter are not necessarily the views of the Scotland Island Residents Association (SIRA), or the Western Pittwater Community Association (WPCA)
---
---