History Corner
When Governor Phillip's first exploratory party ventured a few miles up the imposing mouth of the river to be subsequently named the Hawkesbury on March 3, 1788, a number of aborigines were observed living close by the river banks. The party believed it was necessary to create good feeling with the native inhabitants of the waterway and gain their cooperation . It was recorded that "the natives (who, it was later discovered, belonged to the Dharuk people) tho 'friendly appeared to be numerous". The aborigines who lived in the Broken Bay/Pittwater area were subsequently found to be the Garingals who referred to the river by name as "Deerrubbun".
When the party was caught in a thunderstorm on March 5, they met "an Old Man and a Boy" who showed them the best and most protected landing place "and brought us a stick of Fire and some Water, signifying to us that the water was very cold. We gave them fish" the account reports "and the Governor exchanged some things for Spears." The next day when it was still raining, "the Old Man and the Boy followed us around to one of the Coves and shew'd us water, " the report continues. "We stopped in a cove on the eastern side about three miles up the river. Several women in Canoes were fishing. Two of them came ashore. One of them was Old and Ugly, the other woman tall and the handsomest woman I have seen among them. She was very big with Child."
The party also reported their fascination with one woman "making a fish hook from the inside of what is commonly called the Pearl Oyster shell by rubbing it down on the rocks until then thin enough and then cutting it circular with another and then shaping the hook with a sharp point rather bent in and not bearded or barbed." They noted the women also gathered a kernel they fed to the children. "They are a kind of nut growing in bunches somewhat like a pine top and are poisonous without being properly prepared."
Some of the officers of the First Fleet had served in the American War of Independence and showed considerable interest in their first encounter with the native aborigines. Some even referred to them as

"Indians". A Dr. Worgan in the party claimed that the women, when near enough to accept a present , were "coy, shy and timorous."
Leicester Warburton
NEXT MONTH: The deepest bridge pier in the world
Cartoon of the Month

(click small calendar to download)

NEWS: The last of Gwyn Perkins absolutely wonderful Christmas Cards are now available. Contact Gwyn by clicking HERE, or talk to Cassie on the ferry. Or speak to Bev Dwyer

Download a full version of this months calendar, ready for printing - click the calendar image above.
Local Predictions on Climate Change


Pittwater Council is reviewing its management strategy for flood prone land as a result of potential changes to water levels over the next century due to climate change.

The analysis of Pittwater's potential rises in water levels comes as a result of anticipated global increases in sea levels, based on the findings of the United Nations' International Panel on Climate Change (IPCC).

According to the Council report the IPCC predicts sea levels worldwide could increase by up to 59 centimetres.



As a result, the Council has adopted a recommendation by staff that all flood studies and management plans be reviewed to accommodate the IPCC predictions.

Pittwater's flood prone land includes areas of Narrabeen Lagoon, as well as beachside suburbs such as Mona Vale, Newport, Bilgola, Avalon and Palm Beach.

Mayor David James said climate change was potentially the biggest issue facing all three levels of government in Australia.

"However, it is the state and federal governments which must show real leadership on this issue now."

The Council report found that a higher incidence of '1 in 100 year' flooding and elevated flood plain heights for future developments may need to be considered in the long-term.

The report also stated that the flood study for Narrabeen Lagoon which was prepared in 1992 should be updated to include modelling based on anticipated rises in water levels.

To read the report in full visit www.pittwater.nsw.gov.au/council (17 September Council meeting business paper).

Island Kindy Market Day Report
As you all know we had the Kindy Market Fay day on Sunday at which SIRA had the Recycle Bling Tent or Teepee as it was referred to on the day. The whole day was a success and I hear the Kindy raised twice as much as last year. Well done to Ruth and all involved.
Having started off slowly, the recycle tubs did go to good homes, with only a few remaining Good on you Cass and Pittwater Council for organising the delivery of them to the Island. Thank you to Aemon, John T., Gordon, Graeme and Lisa (English Lisa) who helped stack and unstack the tubs.
To those who spruiked for the stall and personned the table - letting everyone know that they need to put holes in the tubs and of the upcoming Mulching day in November -Shar, Kerry, Rosemary, Gordon?, Graeme and John D -thank you.
WE HAVE SINCE DISCOVERED THAT THERE ARE HOLES IN THE BOTTOM OF THE TUBS YOU JUST CAN'T SEE THEM. SPREAD THE WORD. We have a few bins left, needing good homes and now we all have containers, it's great that we won't be finding any more recyclable material in the wharf bins!
On the inside of the tent, thanks to the Kindy and Dorothy for use of their equipment and to Gordon, Graeme, Shar, Annette, Gill and Lisa for setting up everything. Of course a big thanks to John T for creating, constructing( with the help of Paul K) and collapsing the art piece, which was appreciated by all.
English Lisa , you were a trooper, who was there from wo to go. Thank you.
Emmy, thank you for your great recycled hanging musical ensemble, the 3 R's banner and for your incredible dynamism.
Colin and John T, thanks for helping Em.
Great Sea Craft was made from all the recycled materials inside the tent which was then paraded around the park for all to admire. Thanks to all the kids and parents. and to Jilla, Matt and Ruthy for leading the procession, accompanied by Emmy on percussion.
Thank you also to our judges, Jon D and Graeme. and their assistants Denise and Jenny. It was great that all the kids received a prize.
A thankyou to Carmel for driving us around at various times and Tarryn for the use of her car.
John Hendo, thanks for the great poster and Gill, thank you once again for printing and laminating them.
Paul P., thankyou for your great PR work and last but not least, a big thanks to Maddy and Anthony Carmicheal for who inspired the 'Great Sea Craft Parade"! and Sonia and Ava, who also helped.
If there is anyone I have forgotten to the thank - THANK YOU.
Did you miss out on a Recycling Bin?
A big thank you to Pittwater Council for making new recycling bins available for residents at the Kindergarten Market Day on 23 September and to everyone who helped in the recycling bling tent, constructed by John Travers and Paul Kinnison.

There was a great response. The pick up of new bins is really pleasing because it enables us to put more things out for recycling and we no longer need to leave inappropriate material on the wharves.

It's not too late if you missed out on the day. There are still a few bins left.

To get bins call Lisa MacDonald on 0432 893 590
Jan Melville's New Exhibition
I am having an exhibition opening on Tuesday the 4th December 6-8 p.m. at TAP Gallery 45 Burton Street Darlinghurst. The Exhibition title is "Sacred Sheelas" which is work from Ireland where I was the International Artist-in-Residence in September this year. If you would like a personal invitation could you email me at flycowstudio@hotmail.com and then I will email you an invitation. I will be exhibiting along with another artist who for many years lived on Mackeral Beach.
Jan Melville.
Alyse Saxby wins Silver medal for Australia at the Special Olympics
This is to let you know that Alyse has won a silver medal at the sailing in Shanghai sailing with her team, Belinda and Chris. She is so proud - she was presented with her medal yesterday at the closing ceremony to the sailing in front of all the other sailors representing their countries.



Tonight (12th October) is the closing ceremony for the whole Special Olympics which should be another highlight to her fantastic China experience. Alyse is really happy and healthy and enjoying her stay in China. The sailing team have been assigned some Chinese volunteers who are taking good care of the team and Alyse feels very special.
contributed by Margaret Molloy
WANTED - Island House to Rent and/or Short Term Storage
Island family seeking 2-3 bedroom waterfront property for 12 months rental. Also seeking short term furniture storage rental (large shed, unused boatshed or spare room) for 4-6 months.
Please contact Cathy on 0410 335 965
Some Good Superannuation Advice

I know superannuation is something that most of us keep little track of, but if you never pay any attention to it, please at least read this.

From 1 July 2007 if your superannuation fund does not have your Tax File Number, they will withhold an additional 31.5% tax on contributions made on your behalf. This means that instead of your super paying 15% contributions tax, it will now be subject to 46.5%. That's almost half of your contributions!


To put it into perspective: If you earn $50,000 a year, your employer will generally contribute $4,500 to your super in that year. At the normal tax rate of 15%, you will end up with $3,825 in your super account. However, if your fund does not have your Tax File Number, you will only end up with $2,407.50 in your super account.

What you need to do: Contact your super fund and, if they don't already have it, provide them with your Tax File Number.

How you can do this: You should be able to get a phone number from one of your superannuation statements. Give them a call and ask them if they have your Tax File Number, and if not, what you need to do for them to record it. Different companies will have different requirements, but the process should be relatively simple in any case.

… from a reader
Come & watch the big race on our two big screens. Join in the sweeps and buy a glass of bubbly from our licensed bar.
Wear your favourite hat and join the "Best Hat" parade.

From 2pm on Tuesday, 6 November at the Fire Station, Scotland Island. $5 entry per adult (kids free) - includes snacks.
Preschoolers Yoga Classes Starting Mon 29th Oct!
Mondays: 9.15 am to 10.00 am, at the Kindy.
Playgroup follows: 10.00 am to 12 noon.
Get fit, have fun with your kid(s) and meet other Mums!
Just $10 a class.
Qualified Yoga teacher and Mum: Anne Palmer. Call 9999 3478 for more info.

This is how much we love our Rugby...
A South African man had great tickets for the World Cup Final.
As he sits down, another man comes down and asks if anyone is sitting in the empty seat next to him.
"No," he says. "The seat is empty."

"This is incredible!" says the other man. "Who in their right mind would have a seat like this for the World Cup Final, the biggest sporting event, and not use it?"
"Well, actually, the seat belongs to me. My wife was supposed to come with me, but she passed away. This is the first World Cup Final we haven't been to together since we got married."
"Oh ... I'm sorry to hear that. That is truly terrible. But couldn't you find someone else, a friend or relative, or even a neighbour to take the seat?" The man shakes his head. "No. They're all at the funeral..."
Doing your homework before living Offshore!
I have been receiving your newsletter for the last few months, as we have bought a house on the island and are moving in 12 days. It has been great, as it has taught me about the island, as we are completely new to the area. I have enjoyed hearing about all the activities on the island and would love to become more involved once I arrive; one that especially appealed was a meeting that took place where different discussions took place. Would it be possible for you to let me know how to go about finding out about the different clubs on the island?
This has arrived from a reader of our newsletter. She has obviously been doing her homework about the pluses and minuses (are there any?) of offshore living. Good planning, I am sure you will agree
...ed
Family Day Care Extends its reach



Pittwater's family day care service is extending its reach with a new name to match.

The family day care service will now be known as Northern Beaches Family Day Care and will recruit carers from outside the Pittwater area.

The service is currently looking for carers between Dee Why and Palm Beach, including suburbs such as Cromer, Collaroy, Wheeler Heights and Narrabeen, to meet increased demand for child care.

The recruitment drive comes amid new claims that child care experts are increasingly recognising the value of home-based care for very young children.



Pittwater Council's Manager of Library & Community Services Lindsay Godfrey said family day care was becoming more sought after by parents as it offered a close-knit relationship between families and their carers.

"We have carers who still get invited to celebrations such as birthdays long after they have stopped looking after the children of that family," he said.

Mr Godfrey said carers could earn in excess of $1000 a week, depending on how many hours they worked and the number of children in their care. Family day carers can care for up to five pre-school aged children in their homes.



"We also provide equipment such as car seats, strollers and cots so carers are fully equipped," Mr Godfrey said. Mr Godfrey said all carers were trained by professional child care workers and received ongoing support and assistance. He said the family day care service was also taking applications for pre-school children. "We currently have vacancies for children as young as six weeks old."

For more information on how to apply to become a carer with Northern Beaches Family Day Care, or for information about vacancies contact 9979 6150 during business hours or visit the website at www.northernbeachesfamilydaycare.com.au
Shop on the Island

8am – 4pm, 24 November 2007

Vote at the Island Kindy and do your Christmas shopping in the Hall all on the same day without leaving the Island!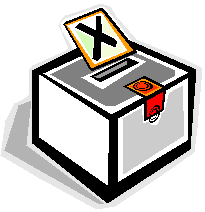 Enterprising off-shore residents are coming together to put on a retail showcase in the Scotland Island Community Hall of some of the products that they make and/or sell on Election Day – including:

Ø fashion clothing, scarves and handbags
Ø jewellery
Ø books, cards
Ø cushions, bed linen, quilts
Ø ceramics, art, photography
Ø jams and chutneys
Ø gardening tools and accessories

Great products at special Island prices – no bric-a-brac. If you have a product you'd like to sell or find out more about the event, please contact Jenny at accounts@jasminehall.com.au.
Wine Tasting - Great Day!
We all had a wonderful time at the wine tasting last Sunday. You were there, weren't you? Sixteen hand chosen wines by the 'Wine Syndicate' - and no obligation to buy! Who could ask for more. This tasting was held on the South side of Scotland Island and the next tasting is in Elvina Bay. Keep an eye on this newsletter for more information.
No one makes any money from these tastings apart from the wine maker - perhaps you might like to consider coming next time.
Emergency Contact Numbers
NSW Police: 000, Police Assistance Line: 13 1444, general information 9281 0000
Broken Bay Water Police 9979 4944 or 0412 162 093
NSW Fire Service: 000, general information 9265 2999
NSW Ambulance Service: 000, general information 9320 7777
Rural Fire Service: 000, general information 9450 3000
State Emergency Service, Warringah/Pittwater SES: 9486 3399
National Parks & Wildlife Service: 000, general information 9457 9322
Dept of Community Services: general information 9977 6011
Sydney Water: 132 090
Energy Australia: 131 388, (ah) 131 909
Membership of SIRA, Emergency Scotland Island Water Contacts and Application for Water + Guidelines for water, in one document: click here for information (while online)
Airlines, Buses and Railways

Weather
Join SIRA

You can now join the Scotland Island Residents Association by clicking here. Please print the page and return the completed form to SIRA at this address: The Treasurer, SIRA, PO Box 70, Church Point 2105. Please NO CASH. Contact SIRA at sirapittwater@hotmail.com

Join WPCA

To join the Western Pittwater Community Association, contact Michael Wiener at m2wiener@bigpond.net.au
Archived Newsletters A complete set of past electronic newsletters since publication of this newsletter began in May 2000, can be found and read at https://www.ymlp.com/pubarchive.php?sira or by clicking here

or by visiting the Mona Vale Library. The Island website is at www.scotlandisland.org.au
Finally:
If you would like to contribute to this newsletter it's easy!. Send an e-mail to the editor by clicking here. Type your short contribution (100 words would be fine) and assuming it is of general interest to the community, does not include matter of a political nature and is not offensive to your neighbours, it will appear next month.

To get on and off this newsletter, click here or got to: http://www.scotlandisland.org.au/signup . To change your address, click the 'modify' link at the bottom of this newsletter.
The views expressed in this newsletter are not necessarily the views of the Scotland Island Residents Association (SIRA), or any of the associated Pittwater Offshore Resident's Committees